Apple has a strong ecosystem that once a user gets into it, that user most probably not gonna switch to any other mobile operating system or any other smartphone brand. Well, that's quite interesting but it seems that there are a couple of iPhone users who are always eager to get a taste of Android. Luckily, you can now follow this guide to Turn Your iPhone to Samsung Galaxy Android Phone using this Interactive Demo.
As a direct competitor, Samsung Galaxy devices are one of the best in class from budget to ultra flagship range running on Android OS. Similarly, plenty of experts or both Android and iOS users always mention that Samsung can only beat Apple in the long race when it comes to software updates, advanced features, optimizations, better support, top-notch hardware quality, etc.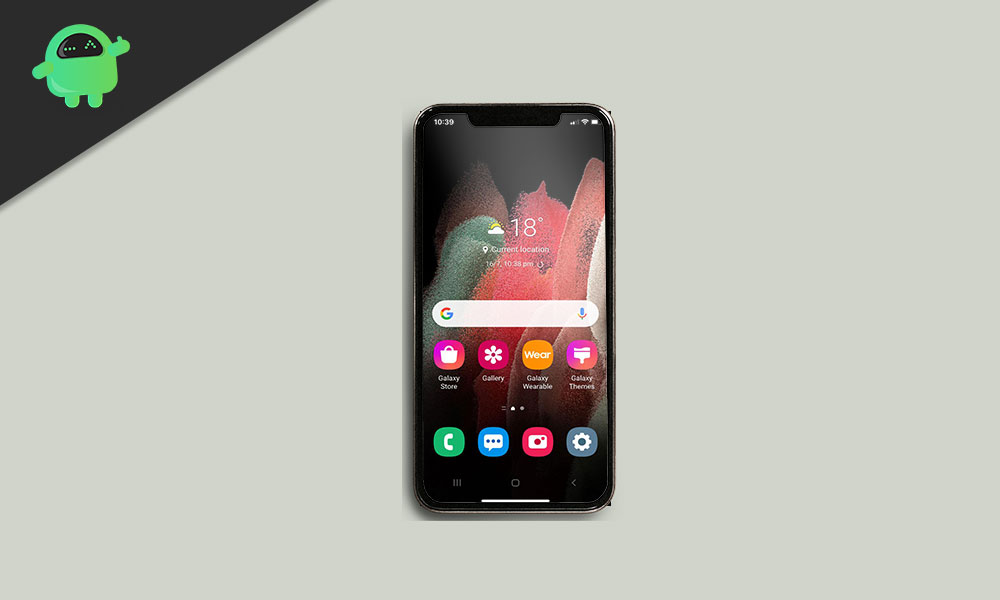 Turn Your iPhone to Samsung Galaxy Android Phone using this Interactive Demo
So, if you're one of the iOS users and didn't use Android OS before or a Samsung Galaxy device to experience what kind of user interface, animations, transitions, stock apps, etc are working over Android then you can implement a quick preview or demo mode on your iPhone right now.
All credit goes to Samsung's official 'iTest' application for iPhone that will simply turn your iOS device into a Samsung Galaxy device running on One UI with just a single tap. There is no need to jailbreak or perform additional customizations on your iPhone to get that look.
Just open the Samsung's iTest website on your iPhone. [You can also visit the link on your computer and then scan the visible QR code to get the option on the iPhone's screen right away
Then tap on the share icon on the browser and select Add to Home Screen.
Tap on Add to get a shortcut on the home screen on your iPhone.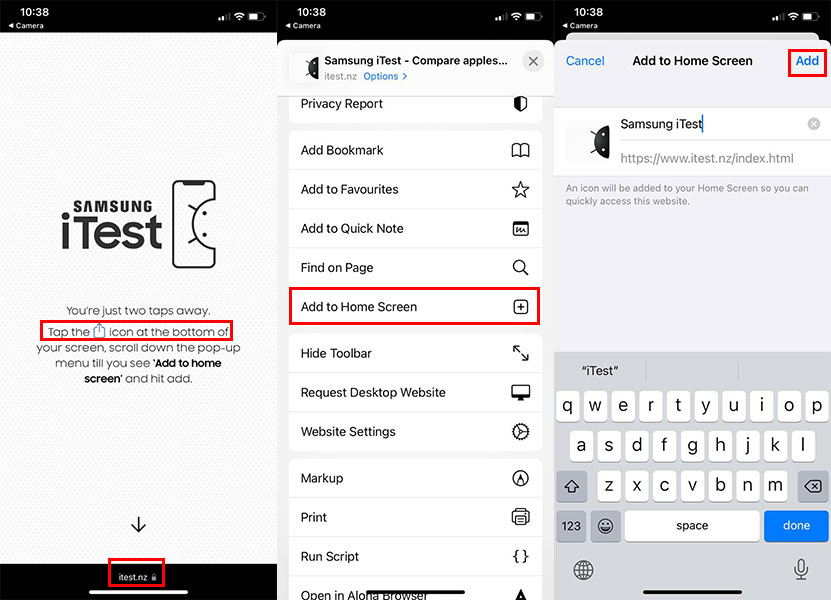 Now, tap on the Samsung iTest icon > Tap on Next twice to proceed.
Finally, tap on Let's go to get One UI interface (demo) on the iPhone's screen.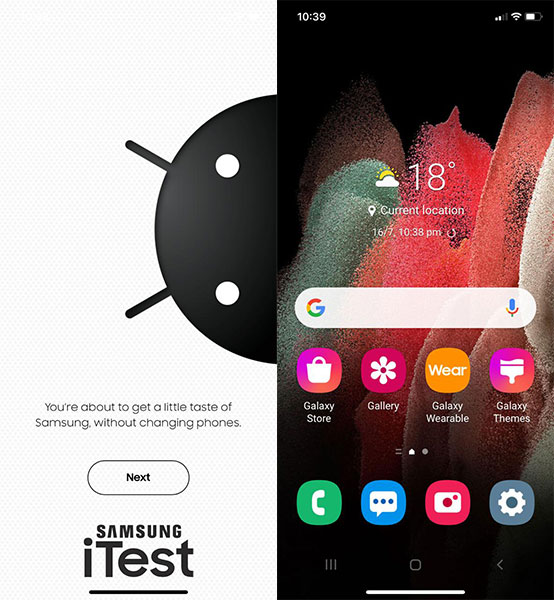 Please Note: All the app icons or features won't work because it's just a demo user interface. You'll only get to know how the UI will gonna look like or feel on your hand including icons, transitions, animations, etc.
You can use all the given app icons on the first home screen interface as a demo with the demo content to just give you an overview of it. You can also see settings demo, incoming call screen, incoming text message, email, game launcher, smart switch, galaxy themes, galaxy wearables, galaxy store, camera, phone, messages, gallery, etc.
That's it, guys. We hope you've found this guide helpful. If you've any queries, you can comment below.