The other day, I found out about an app called "Appzilla.vip" that lets you download iOS and Android apps with unlocked points, coins, benefits, free paid version, or whatever that particular app offers. There's a massive list of apps to download from, and many people have tried it so far. So, the question is, is Appzilla.vip legit? The short answer would be NO. Read along for a long explanation.
Why isn't Appzilla.vip legit?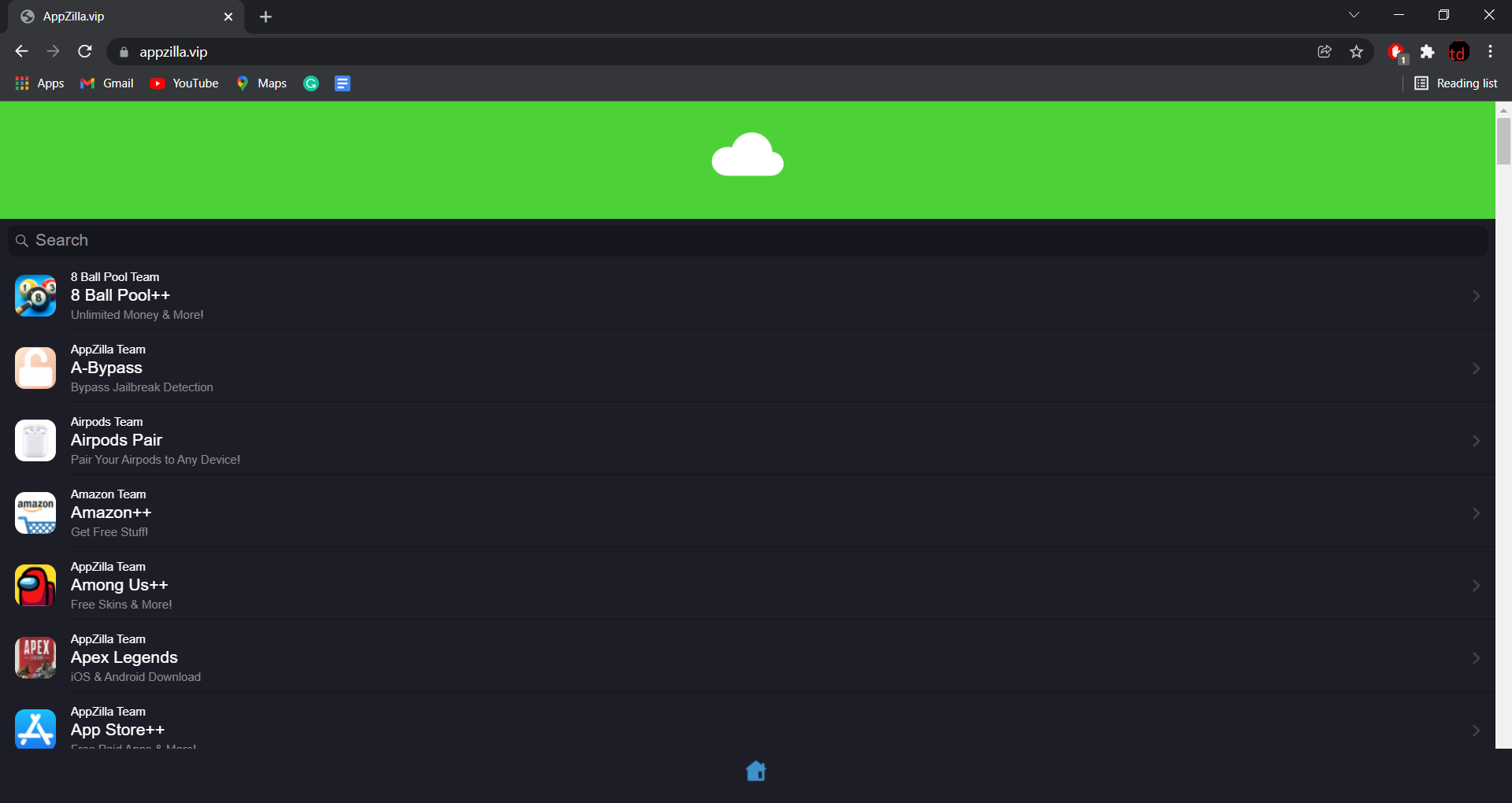 Appzilla.vip domain was registered in March 2020, which means it is comparatively new and raises the bar of concerns since a business may not spring too popular quickly. Appzilla.vip lets you download paid versions of apps for free, which means you get free stuff on downloading Amazon++, A-Bypass lets you bypass jailbreak detection, and so on. There's a saying that nothing is for free, so why is Appzilla.vip offering supposedly legit paid versions of iOS and Android devices?
Appzilla.vip is classified as a browser hijacker. It will actually bombard your Android or iOS device with promotional content like ads, sponsored links, and more when using the web. These types of businesses use notifications, redirect links, banners, pop-up ads, and more to hijack one's browser seemingly to rip off pay-per-click profit after luring the user from downloading an app to avail free stuff.
No doubt it won't give anything for free but it will take you some time to realize that and by then, Appzilla.vip is already bombarding you with an arsenal of promotional methods to get the most of the users. It can redirect you to a certain website or link when you are trying to browse the web. A browser hijacker like Appzilla.vip can also change the homepage settings of your browser to something containing sponsored websites and links that will help it with PPC profits.
Unless you can recall downloading an app from Appzilla.vip, the attack is almost similar to a virus attack so it's easy for the majority of users to mistake this behavior for a virus popping up ads here and then. Unless you don't remove it, the service will eventually make it difficult to assume control over the browser anyways.
Should You Trust AppZilla.vip
I don't recommend using Appzilla.vip even for testing purposes. Apps that offer free stuff are almost fake (note that some apps are legit as well) but Appzilla.vip is by far the one in the app to avoid. A similar website with the URL Tweak.vip was available in February 2020 so it is highly likely AppZilla.vip is just another domain from the same developer ripping off PPC profits by exploiting users who are lured into thanks to the abundant listing of legit-looking apps like Amazon with free stuff advertised on it.
Finally, the answer is NO. You can still use the free versions of all the apps listed on Appzilla.vip by downloading them from Google Play Store or App Store. You can even subscribe to their paid version or buy in-app purchases but don't waste your time finding ways to use a paid app free of cost somehow.