Google Play Store is our general platform to download and install apps and games for our Android Devices. The apps on Google Play Store are the official apps; many of them are paid apps. Well, you can pay money to buy and install the app, however what about the apps that have in-app purchases?
We all might don't want to pay for an app or to access premium features of the app or game, so if you are among them that don't want to spend money but want to have the convenience of premium features for free. Then MOD APK's are the best solutions for you because these are the official apps that have been modified and tweaked so you can access all the app's features.
However, we don't only want to access every feature for free. Sometimes we also want to have additional features that the official app would not provide. For example, the WhatsApp MOD apps support WhatsApp themes, but the official WhatsApp app doesn't. If it isn't about the app, maybe you want a hacked game to have extra control over the game.
Whatever it is, MOD APK can provide you with that. However, getting everything for free, you might be wondering if it's legal to download Mod APK apps and games. We will answer all of your curiosity in this article related to MOD APK. Also, we will talk about the advantages and potential risks of using a MOD APK.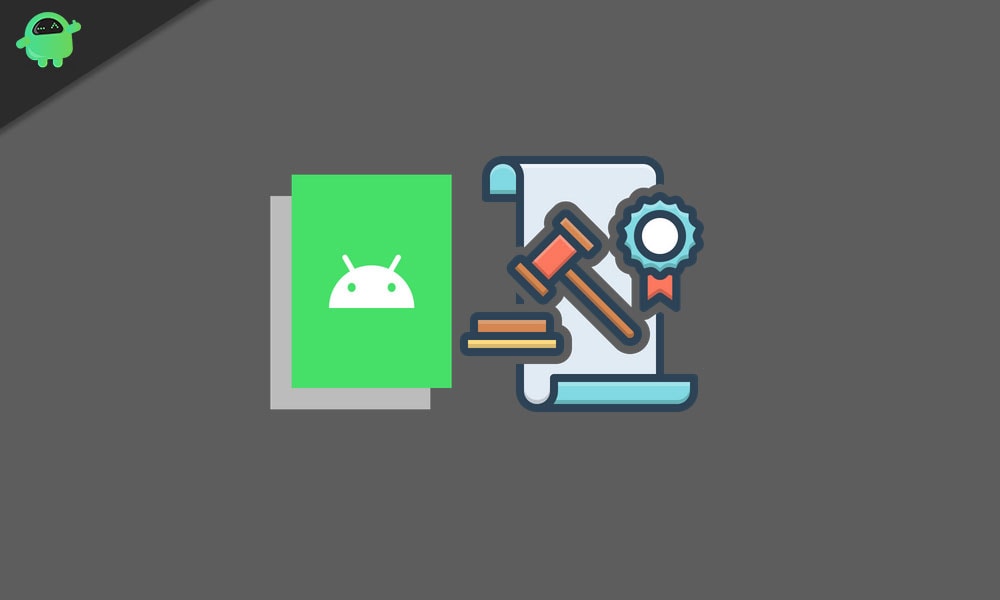 Mod APK Features & Advantages
As mentioned earlier, MOD applications are just modified applications of the official app. These MOD applications can include additional features that the community would want. Moreover, MOD applications can also be very simple, like the MOD app comes with all the Ads removed, wherever the official apps have Ads. Most importantly, MOD apps come free. There are no in-app purchases like apps on Google Play Store.
The main reason people use MOD applications is to have access to the premium features of the app. Most of the apps on Google Play have various limits and restrictions. To remove that, you would have to buy the premium plan or subscribe premium plan.
However, MOD Applications come with unlocked premium features so that you can access all the features of the app. Though MOD apps use the official services, however, the MOD app itself is not the official app.
In other words, you can also say a MOD app is a replica or an alternative to the official app. Not in terms of only apps, there are also MOD games with features that gamers desire, but it isn't the official game.
Even more, MOD apps don't require unnecessary permissions. There are plenty of apps that require permissions, which they don't actually require to do a task like taking notes. However, on the other hand, MOD apps don't require any permissions at all.
If only necessary, you would have to enable the permission for the app. Even more, most of the MOD apps have removed the requirement of logging into an account. So, there are numerous advantages of using a MOD app. However, there are some potential risks that we will discuss below.
What is a Modded APK? Is it Legal To Download Mod APK?
Well, since there are guidelines and copyright for many apps out there, so using that similar app to modify and distribute distributing to customers is illegal. However, if you are using a MOD app, you are not breaking the law. Hence it is completely legal to download and use Mod APK files because the Legal guidelines only apply to the distributor, not the customers. However, if the Mod app is of a completely free and open-source APP, then it may not be illegal.
Developers work so hard to build apps and games to earn a livelihood. If someone comes along and claims the app just by modifying, it will piss the developers, so they have legal guidelines, copyright claims, etc. to protect their apps. They will only try to prevent the distributor that is supplying the modded app. If you are using it, don't worry, they won't sue you.
If you are using the MOD app for some well-known services like WhatsApp, Instagram, etc., your account might get banned. Authority keeps track of everyone, so if they find any sign, a user using a MOD app. They won't hesitate to ban your account from the platform.
Conclusion
You must be very careful about using a MOD application. Make sure that it's from a well-known supplier. Because it is possible that someone will take that MOD app, embedded with a Virus or Spyware, and then releases on the Internet.
If you are not careful enough, your Smartphone can get hacked, even worse, your personal data, etc. will get leaked. So make sure that you check the supplier and then scan the app with a trusted Malware scanner before installing.