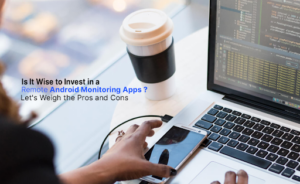 It is true that monitoring someone via their mobile phone is a controversial subject and can be deemed as an invasion of a person's privacy. But then again, the counter-argument to such perception involves the practical functions of having such apps in the digital world today. Both parents and business owners must look inward and acknowledge the benefits that come from using remote monitoring apps in their own lives and service offerings.
It sounds like something out of a sci-fi movie, but, if you think about their practical use, you might change your opinion about them. After all, with all the functionalities of such applications, it can be an amazing tool to have on you at all times. People are constantly looking forward to keeping a close eye on things when they are away. That is why the Android monitoring solutions prove useful. Android monitoring software is an enticing proposition that transforms into a smart investment opportunity down the line.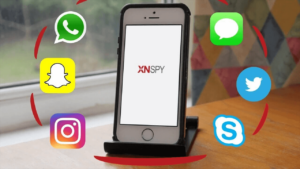 A remote app that allows you to monitor cell phone activity on the go. But, the real question is: if remote monitoring apps possess the capacity to be tech's next big thing, why aren't more users adopting them. The reason is that remote monitoring apps are far from perfect. These apps have cons just like everything in life. In this article, I will discuss the pros and cons of remote monitoring apps.
Let's take look at some of the pros of these apps.
Pros of remote monitoring apps
One of the key features of remote monitoring apps is that they operate in stealth mode. It means they can be used in covert operations, where anonymity and secrecy are of utmost importance. These monitoring applications are also a safe bet for individuals who aren't computer savvy or new to the game.
Help recover lost or stolen mobile phones
Monitoring software can also aid in the recovery of lost or stolen mobile phones. Phone tracking software may utilize a device's location to track it down or narrow it down so that it can be readily located in real-time. It's useful for finding the phone in an emergency if a speedy reaction is required.
The biggest benefit of these apps is that they don't require physical access to the device to track it. If a gadget is lost or stolen, the owner can use monitoring applications to track its whereabouts.
Another great advantage of the Android monitoring software is that you can remotely monitor which applications your children or workers are utilizing frequently and in overabundance. Every element of an app will appear on your dashboard, allowing you to keep track of its actions. Some remote monitoring apps notify caregivers when a child spends too much time on a specific app. They can then simply delete the app if necessary. They may even prohibit the app from being downloaded from the App Store or Play Store by your child. Unless you remove the barrier, no matter how hard people try to find the app, it will not appear in search results or the app menu.
Remote monitoring programs help keep elderly people and children safe. Both parties benefit from tracking apps. Dementia patients and kids with autism also benefit from monitoring applications. Due to their impaired spatial perception, anxiety, or impaired judgment they frequently become disoriented and lost.
Remote monitoring programs run in the background on the phone constantly. So the individuals do not need to purchase any additional hardware or patient interaction. Non-elders and children get lost too while camping or visiting an unfamiliar place. They can benefit from monitoring apps too. Monitoring apps utilize the phone's GPS service to triangulate a person's whereabouts.
Some apps also allow you to listen to a person's surroundings with the ambient noise recording feature. When these two capabilities are combined, you can assist in the search for a missing individual. XNSPY can spy on Android phones remotely and has a geofencing option. It is a personalized location set up by the user to follow their loved ones' whereabouts in real-time, no matter their location. The Geofencing function of XNSPY notifies users when their loved one steps outside of the specific parameters defined by them. As a result, these applications may be necessary if a loved one goes missing.
Protect against malware and ransomware attacks
Parents may utilize monitoring tools to track the internet activity of their children. They can then protect them from the threat of ransomware. The apps ensure children won't be visiting shady websites or links that steal information or cause malware attacks.
Hackers have honed their skills in detecting and exploiting numerous flaws in networks and the Internet. It is why many businesses get purposely targeted. Hackers focus on businesses with insufficient IT infrastructure. In such circumstances, the target organization is unprepared for a cyberattack. Workplaces can utilize XNSPY's email monitoring feature in searching for harmful links in emails.
Ensure employee productivity and protects intellectual property
Many companies are increasingly using remote monitoring tools to keep track of their employees' productivity. These applications abound, but only a select number are worthwhile to invest in and use in the workplace. Precise and reliable employee monitoring programs are unquestionably necessary for the age of remote work. These tools enable users to evaluate employee performance and aid managers in tracking remote workers.
The email monitoring and location tracking features of XNSPY safeguard trade secrets from being sold online or in-person via physical storage devices. Employers may monitor their workers' email correspondence, who they meet in person, and where they travel.
End-to-end encryption can also get intercepted using the instant message surveillance tool of XNSPY. When combined, these strategies provide a corporation with a boost of confidence and enable it to deal with looming security threats. Several firms utilize such software to monitor their employees in the workplace for these reasons. Here's how to use the Xnspy Android survelliance tool to combat these dangers.
Now that we've looked at the pros of remote monitoring apps, let's look at some of the flip sides of this coin.
Cons of remote monitoring apps
Although many monitoring apps do not cost a penny. They are free to use. But much like any free software, they have limited functionality and aren't a hundred percent secure. Robust tracking applications require a monthly fee to operate. Once you've got it, you'll be able to start utilizing them right away. Not every monitoring app has to cost an arm and a leg. For example, XNSPY offers its services as low as $4.99 per month.
So despite being a niche product, there are several reliable remote monitoring apps to choose from.
Even though monitoring apps are an all-in-one Android monitoring solution, they need time to set up. From acquiring the device to be monitored, buying a subscription, downloading the installation file, and finally installing it.
Users need to ensure a fast and reliable internet connection while downloading the setup file. It can be impossible in remote areas where there is no reliable internet.
Most of the all-in-one android monitoring solutions require 24 to 48 hours to sync and effectively set up. It is a prolonged downtime that can be a deal-breaker for most people, especially in situations where time is of the essence.
They need permission and are affected by local privacy laws
If the owner is over eighteen, users need their permission before monitoring. They need their consent and one-time physical access to the phone before setting up an all-in-one Android monitoring solution.
Users also need to beware of local privacy laws where the app gets intended use. Privacy laws vary from state to state, and every local municipality follows its guidelines. Users need to be aware of these before they start using them freely.
They can create mistrust and judgment
Using remote monitoring apps to observe your children's phone activity can lead to feelings of worthlessness and judgments. Kids may believe that you don't respect their decisions and mistrust them. Your children may perceive your caring as a barrier to their independence. They may misunderstand your intentions and motives behind tracking their phone use.
The same goes for your partner. Monitoring apps can raise questions about loyalty and trust. Your spouse will feel misunderstood, judged, and taken for granted. The apps cause friction between lovers and jeopardize a relationship.
It is not necessarily the monitoring app's fault but how you convey your intentions and care.
So while it is true that monitoring apps have their flaws, the plethora of features and benefits they provide are too good to ignore.