Error code 0x80090318 is a very common error among iTunes users. As you already know, iTunes is a digital marketplace for getting digital music and videos such as movies. It also can be used as a management tool for Apple products such as iPhones and iPad for backup and updating purposes.
iTunes depends on the PC's internet connection for its working and thus results in such errors if anything is poorly configured. It's hard to imagine spending your leisure time on finding a fix for the issue, instead of listening to music and relaxing. The issue could be because of many reasons.
Although the iTunes Error Code 0x80090318 is mostly caused by internet connection issues, there could be some other reasons like malware or old software. So we will be breaking down the issues and solutions for them in this article.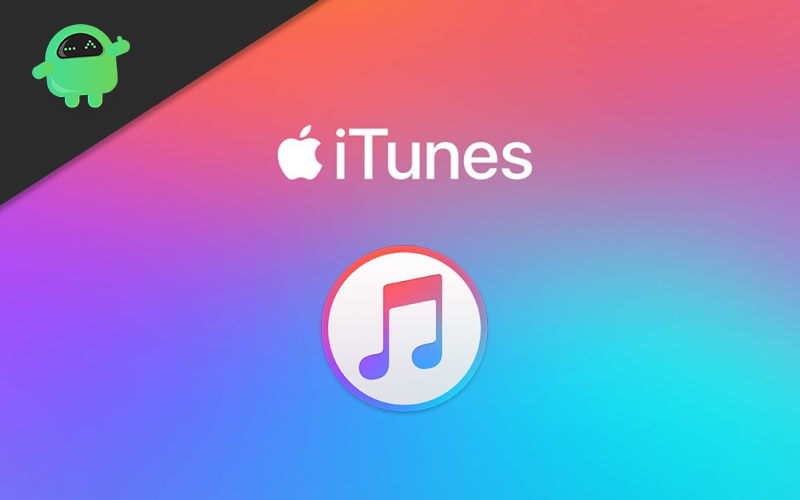 Fixing the iTunes error code 0x80090318
As mentioned earlier, the 0x80090318 error is mainly caused by the network. Let's start by figuring out the network issue. If not fixed, we can move on to the next method.
Solution 1: Check for working internet connection
So sometimes we don't realize, but the internet may be down due to router malfunction or turned off. It's best to check if other internet functions are working. Hence try any of these to check for working internet connection.
Check if your browser loads other webpages like Google or Youtube.
Check if the network connection is available, and it shows "Internet access" or access type as "Internet," under Control panel >Network and internet >Network and sharing center.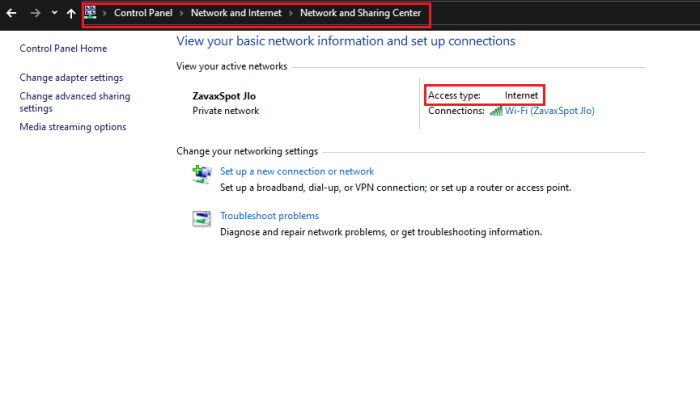 So, if you're facing issues overall connecting to the network, you should fix that first in order to proceed further. If everything looks fine and yet the iTunes error 0x80090318 pops out, you can follow these instructions to fix it.
Note: The error could also be caused because of the improper configuration of Time and Date; check that too.
Solution 2: Perform Network reset
Network reset will solve the issue if the network is the cause of it. Hence to do a network reset,
Open CMD as admin by right-clicking on the start button and clicking on Command prompt(Admin).
Now type in "Netsh Winsock reset" and hit enter.
Restart your PC (not manually shutting down and powering on, but a full restart).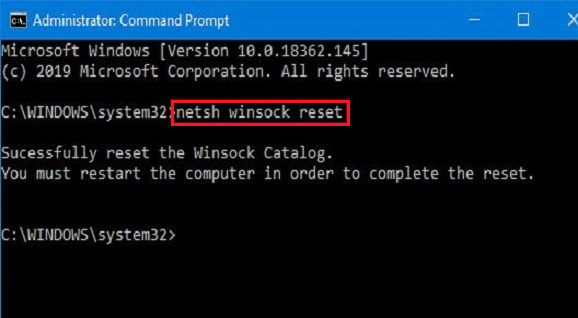 Finally, check if you can access the iTunes store without the iTunes error code 0x80090318 popping.
Solution 3: Disable anti-virus and firewall
As you know, the firewall helps to protect us against unwanted network attacks. Hence in our case, a poorly configured Anti-malware or Firewall software may be blocking the connection.
There are many Softwares available, and the procedure will vary based on the software. But we can explain for the mainly used Windows Security software.
Note: This action is temporary, and we will be turning on protection once we solve the issue.
To temporarily disable Windows firewall:
Click on start and type "Defender" and click on "Windows defender firewall."

Now click on "Turn windows defender firewall on or off."

Then click on Turn off for all options and hit ok.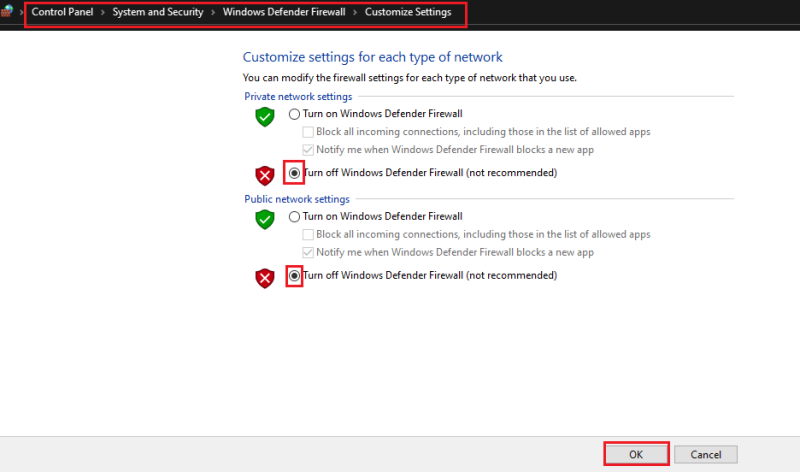 For disabling Realtime protection on Windows security:
Open windows security app by clicking on Start and searching for "Windows Security."
Now Click on Virus and threat protection, and click on manage settings.
Now disable the realtime protection by sliding the toggle switch.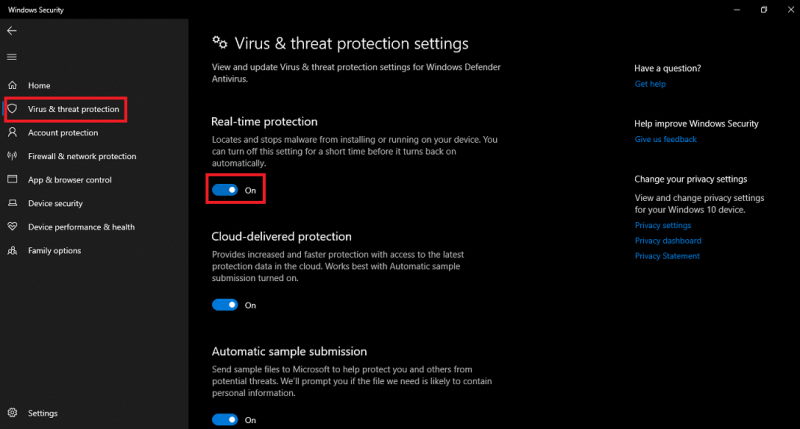 Once all conflicts are down, check if this thing solves the issue. If all things work well, add this app into the exclusion list of the Windows firewall, and this option will start to work even if the firewall is activated again. To allow an app trough windows firewall,
Goto firewall settings, as mentioned above, and select "Allow an app or feature through windows firewall."
Now from the list, select the apps which you have to allow to through the firewall.
Hit ok to save the changes.

Solution 4: Clean PC, update, and reinstall
For this problem, if it's persisting even after trying those methods, it means something else is corrupted. Either due to a virus or a setting changed without notice. So follow these steps one by one.
Download an Antivirus tool and perform a full system scan. If you wish you can rely on Windows Defender, it is a decent app, but many alternatives like Malwarebytes perform even better.

Update everything from the system and app to all the devices to the latest version, and update your drivers.

Once done, perform another system scan just in case if you've installed any malware in the process of updating.
Now, if the iTunes store works fine, congratulations, if not, then reinstall the app to check if it works.
Conclusion
So to conclude this article, the iTunes 0x80090318 error can be fixed with some easy methods and solutions. But it takes time and patience.
I hope you have fixed the issue and got it working again. Although if none of the solutions work for you, I suggest you write an e-mail to the developers of the software regarding the issue with supporting info.