iTunes is a media player that's developed by Apple Inc and it's used as the client app for iOS devices. It syncs and backup media library, Internet radio broadcaster, images, videos, other documents. Additionally, users can transfer data, update the iOS version, restore the iOS version, and more. However, while using the iTunes tool on Windows or Mac, users may receive iTunes Error 9039 Unknown Error. If you're also experiencing the same, check this troubleshooting guide.
This particular error appears when users try to connect the iPhone to iTunes via Windows or Mac or even when trying to add music to the library. So, some unlucky users may receive the error message that says "There was a temporary problem completing your request. An unknown error occurred (9039)." So, without wasting any more time, let's jump into the steps below.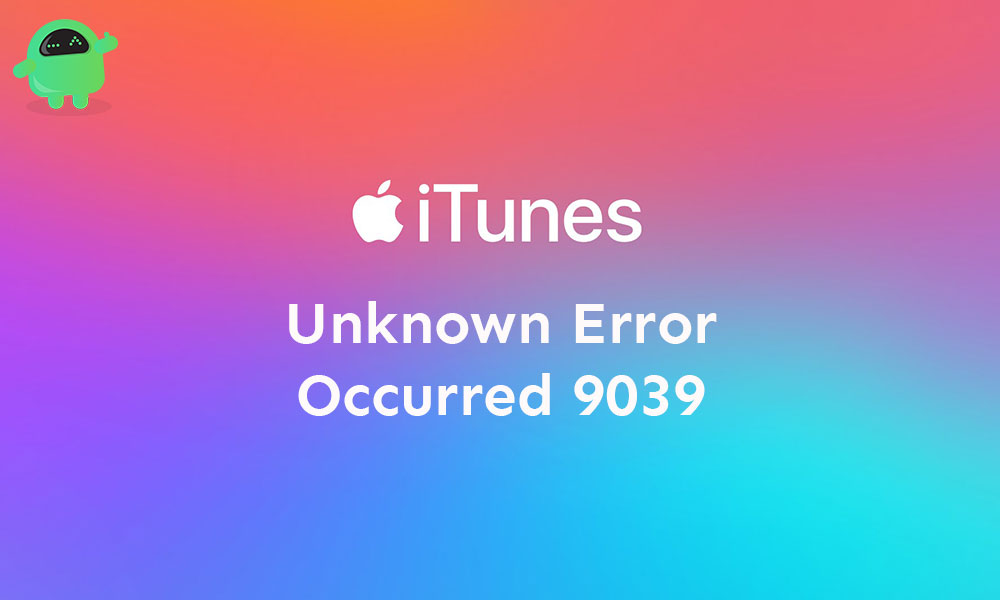 How to Fix iTunes Error 9039 Unknown Error!
Before heading over to the below steps, make sure to clear the temporary account data by signing out and signing back into the iTunes account. Additionally, make sure to remove some of the imported music files from the Apple Music Library to free up some space. Meanwhile, check for the pending updates of the iTunes on your PC to skip any software bug or glitch completely.
1. Soft Restart your PC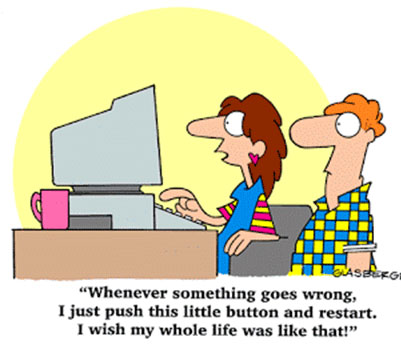 Well, it can be one of the easiest ways to fix any kind of software error or glitch in a couple of seconds or so. However, most of the affected users don't want to restart their device or can't take it seriously. But it's clearly proven that restarting your device can fix the temporary issue most of the time.
Click on Start > Click on Power icon.
Select Restart and wait for the Windows PC to boot up.
Once rebooted, launch iTunes and check for the error again.
2. Sign Into iTunes
It seems that plenty of affected iTunes users have fixed their issues by signing out from the iTunes and signing back into it. To do this:
Launch iTunes > Click on Account.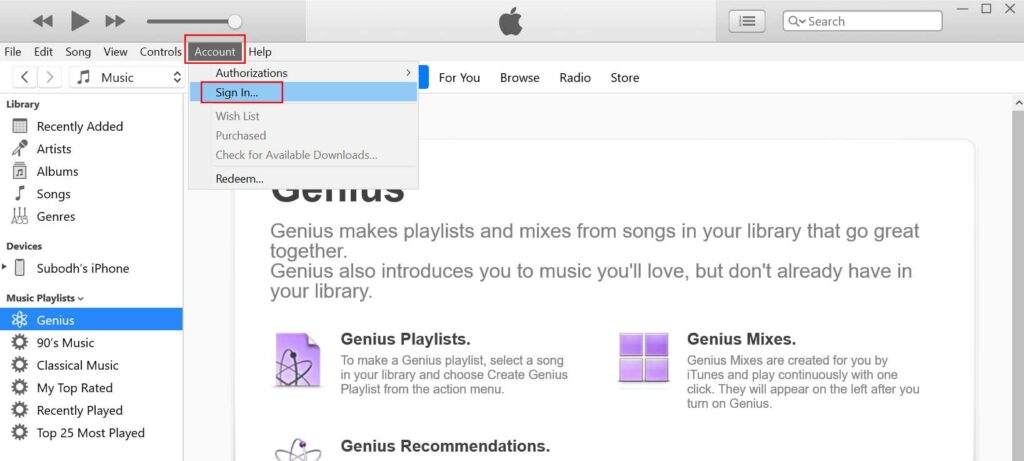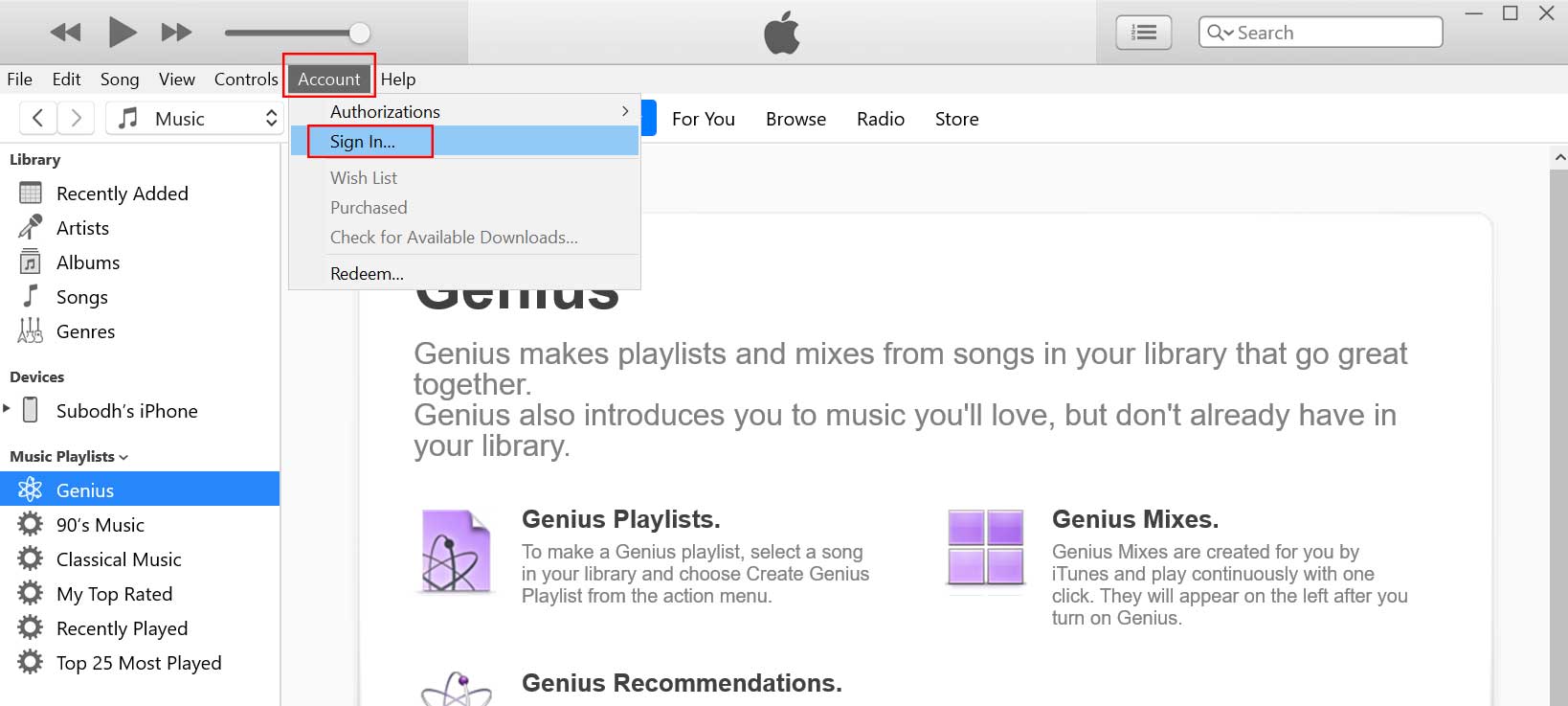 Select Sign In. If in case, already signed in, then click on Sign Out first and then sign back in.
Finally, try connecting the iPhone and check for the issue.
3. Remove Music from Library
Sometimes, it can also possible that the excessive number of stored music in the Apple Music Library causes issues. So, removing and restoring the music files to the library can fix the unknown error.
Head over to the Apple Music Library on your device.
Make sure to take a backup from iTunes first.
Try to delete or remove unnecessary songs (not purchased) from the playlist in order to fix this issue.
Once done, reboot the iTunes app on your PC and restart your iPhone as well to check for the issue again.
4. Update iTunes to fix iTunes Error 9039
It's always recommended to check for the updates and keep up-to-date your iTunes software on your computer.
Although iTunes automatically detects the available update and notifies the user to install the update, sometimes you should also check for the update manually.
Open iTunes > Click on Help.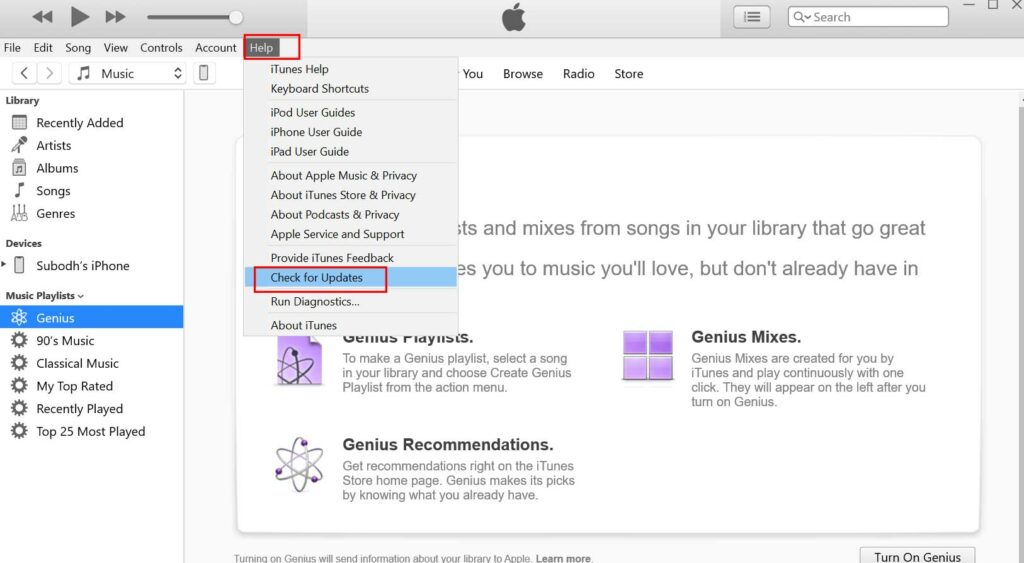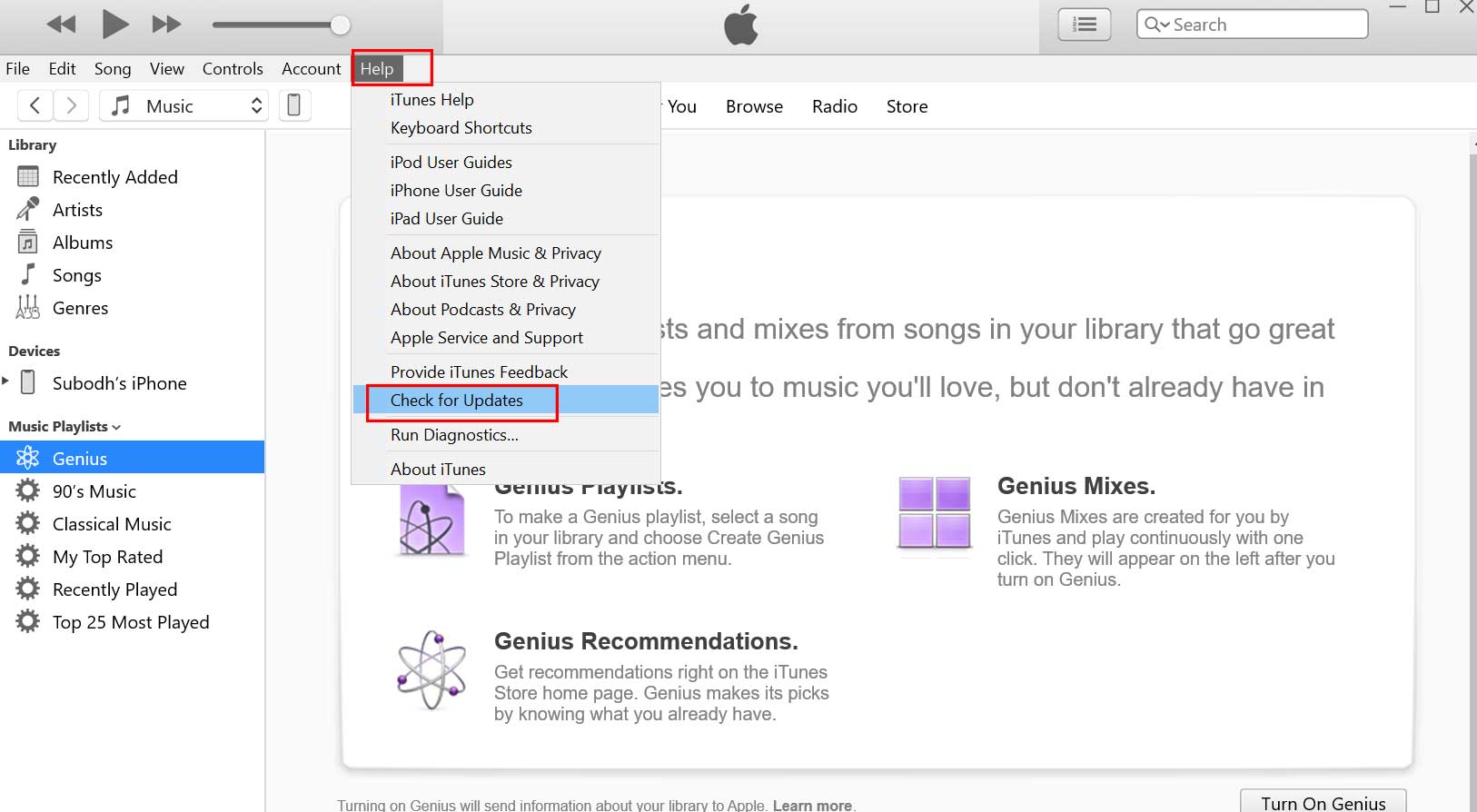 Click on Check for updates from the drop-down menu.
It will instantly show you whether there is an update available or not.
If yes, then simply update it and you'll be back in track.
5. Update iCloud Music Library
If you're a regular user or subscriber of the Apple Music platform then you should follow this method also. Multiple users have reported that updating the iCloud Music Library has fixed their issue.
Launch iTunes on your computer > Click on the File option from the menu.
Click on Library > Select Update iCloud Music Library.
Wait for the process to complete.
Once done, reboot your PC to change the effects.
6. Authorize Your Computer
Sometimes, if your computer isn't authorized with iTunes then you'll find difficulties to perform tasks. So, you should authorize your computer to grant its access to the iTunes library.
Open iTunes > Click on Account.

Select Authorizations > Click on Authorize This Computer…
Let the process complete and if prompted, give access.
Once done, restart your computer. This should fix the iTunes Error 9039 completely.
7. Reinstall iTunes to fix iTunes Error 9039
If none of the above methods worked for you, then try to uninstall and reinstall iTunes on your computer. Sometimes some of the missing or corrupt system files can cause issues or errors to the application.
Click on Start > Type Control Panel.
Click on it from the search result.
Next, click on Uninstall a program > Scroll down and find iTunes from the list.
Right-click on iTunes and select Uninstall.
Once iTunes completely removed from your PC, head over to the official iTunes page and download the latest one.
Simply install it and enjoy it!
That's it, guys. We assume that you've found this article helpful. For further queries, let us know in the comment below.