Probably you are reading this article because you are an Apple user, and you are a part of Apple's ecosystem. You must have been facing some issues with your Apple ID. Therefore, your App Store and iTunes has been disabled.
There are quite a few reasons for the error to occur. However, it is possible that you have tried several failed attempts to log in to your Apple account. Hence, Apple is a secure ecosystem, so your account will be disabled for 24 hours to prevent hacking.
However, it is also possible that you have Billing issues like unpaid App Stores and iTunes order. Moreover, if you are not using your Apple account for an extended amount of time, you will face the error.
Likewise, there are security reasons, and if charges dispute on your credit card, you will face the error. You can resolve it easily by following the solutions mentioned below.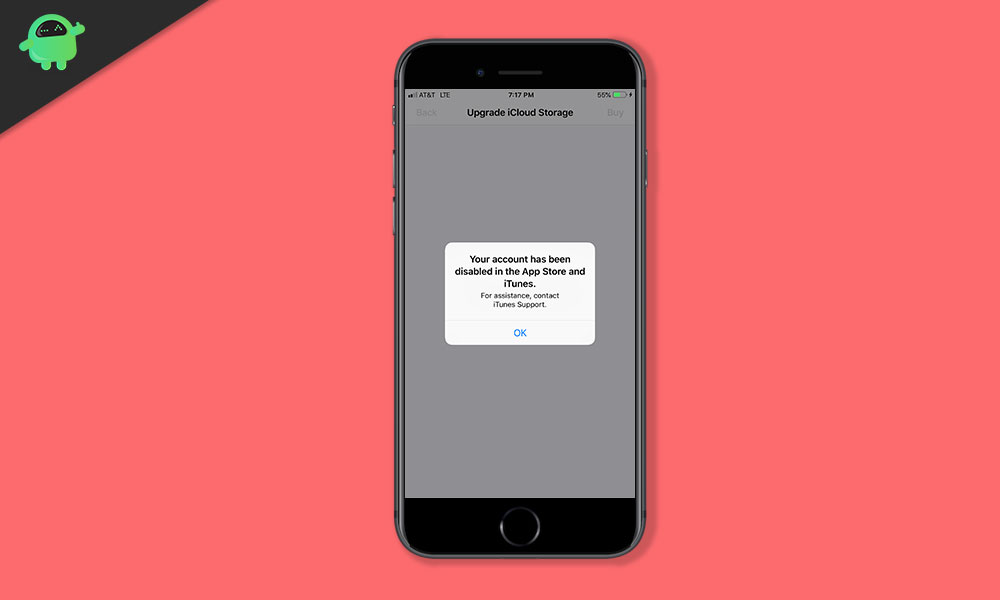 Fix Your Account Has Been Disabled in the App Store and iTunes
Thee might be numerous reasons behind your account deactivation on Apple servers. Sometimes, it just a technical glitch which you solve by a smile device reboot. More possible solutions to this problem are don below.
Fix 1: Wait For 24 Hours
If you have tried to log in to your Apple account, butfailed due to some reason and if you have attempted several failed attempts; then as a security measurement, Apple will disable your account for 24 hours. This is to prevent anyone else from getting access to your Apple account.
So if now your Apple account has been disabled and you want to use App Store and iTunes, then the only option you have is to wait for 24 hours. After 24 hours have been passed, you can simply log in to your account and can use the App Store and iTunes.
Fix 2: Unlocking Apple ID
You can also unlock your Apple ID by visiting the website, answering a few questions, verifying your account then following the instructions to unlock your Apple ID. So, it is the best solution if you don't know the cause of the issue.
Firstly, visit the website above, then enter your Apple ID. Continue to the next page, and you will be asked a few personal questions.
It is necessary that you answer all of them correctly, it can ask your phone number, etc. After that, your account will be verified, and now you have to follow the further instructions on the web page to unlock iTunes and App Store using your Apple ID.
Fix 3: Resetting your Apple ID Password
If you are having issues unlocking your Apple ID via the website, then you can try resetting the password to unlock your Apple ID and get access to iTunes and App Store. However, this solution varies from user to user; and it depends if you are using two-factor authentication. Moreover, to reset your password, you will need your trusted phone number that you have used to set up your Apple account.
To change your Apple account password, Open up the Settings app, click on your iCloud profile.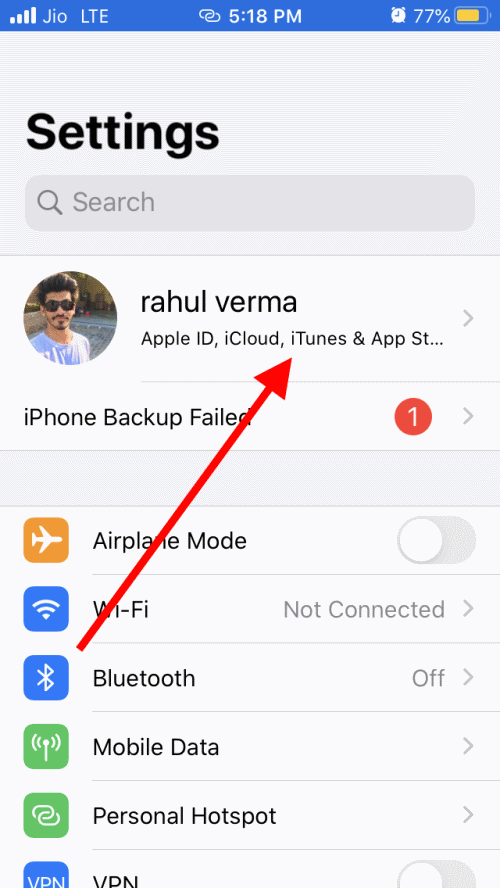 Go to the Password & Security option, sign up to your iCloud account or enter your passcode.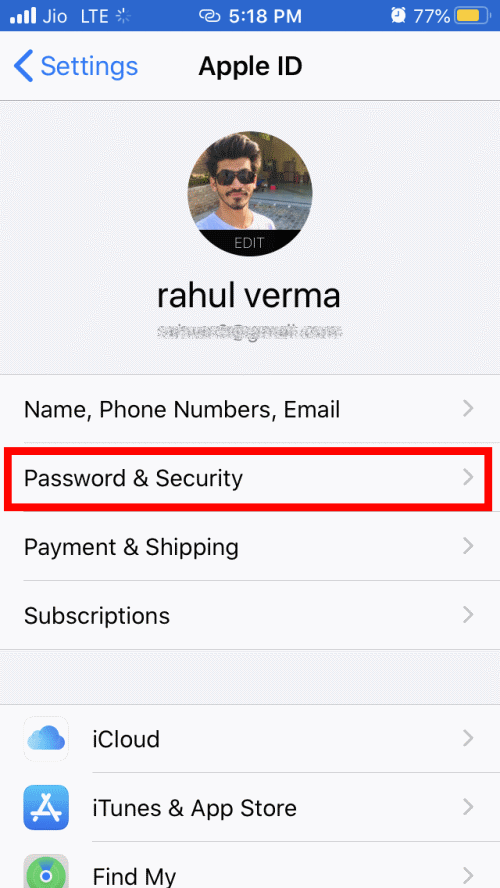 Then follow the on-screen instruction to change your current password.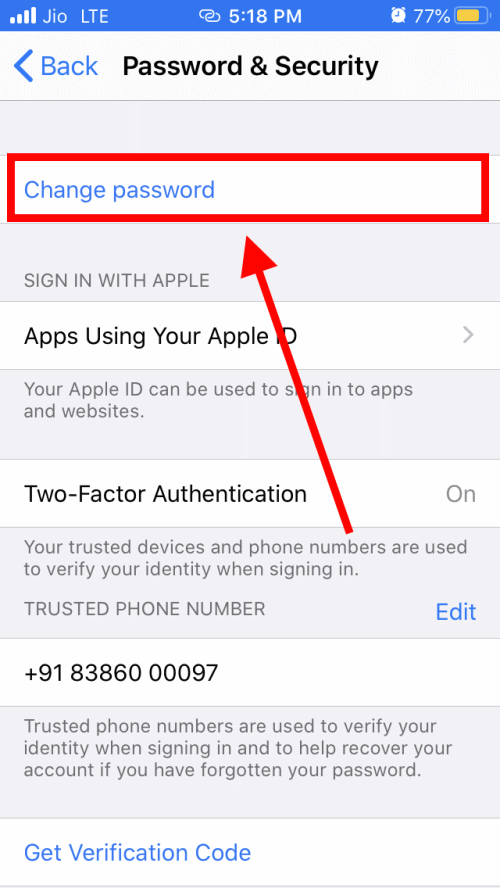 After you have reset your password, you would have to do a few steps to enable your App Store and iTunes.
If you are using an iOS device, open up the Settings app, go to your Name, then click on iTunes & App Store.
Click on Sign Out option, and now you can log in to your Apple account again using the new password.
For Mac users, you must first open up the App store the sign Out from there, similarly open up iTunes and Sign out.
Login back with the new password and check if the issue has been solved.
Fix 4: Checking Restrictions
It is possible that you have turned off the in-app purchases feature on your iOS device or Mac. Therefore, you will have to check the restrictions settings and enable in-app purchases to get access to the App Store and iTunes.
So, open up the Settings app and go to the General tab. Then click on the Restrictions tab, enter your passcode ad check if the in-app purchase option for App Store and iTunes is disabled or not, if yes, enable it to solve the issue.
Fix 5: Disabling your Account and Contacting Apple Customer Service
Lastly, if none of these solutions mentioned above works, all you can do is to contact Apple Support or disable your Apple ID. To disable your Apple ID visit the Apple Support website, go to Apple ID, click on the Disabled Apple ID option. You will receive a call from Apple, tell them the issue you are having, and your account will be disabled.
To contact Apple Customer service, visit the link above, and select your region.
Below the page, click on the Contact Apple Support link, then go to the iTunes Store: Purchasing music, movies, apps, and books link.
Select the Account Management option then select the option Account disabled in the App Store and iTunes Store alert.
Finally, you can schedule a call with Apple Support, you can tell the issue if there is any help that they can provide then they will, and your error will be resolved.
Conclusion
If you are facing issues getting access to App Store and iTunes on your Apple device via your Apple ID. Then the first thing you can do is to wait or 24 hours, so if there was any multiple failed attempt to login to your account. Apple will allow you to log in after 24 hours.
You can visit the website, answer a few questions then following further instructions you can unlock your Apple Id. If unlocking doesn't help, you can also reset your Apple ID's password.
Moreover, you can check for an in-app purchase option in your Mac or iOS device. If the feature is disabled, enabled it. Lastly, you can contact Apple Support and file an inquiry to fix your issue. Also, you can disable your account.