Suppose your favourite sport is live but you can't play it on your PS4 or PS5 console just because Kayo is not working. Whether you want to watch your favourite sport or play sports games, Kayo comes to our mind. But when you realize that the app is not working, it could be frustrating. If Kayo is not working or loading on your PS4 or PS5 console, look no further. In this detailed guide, we'll walk you through the potential reasons and the ways to troubleshoot the problem.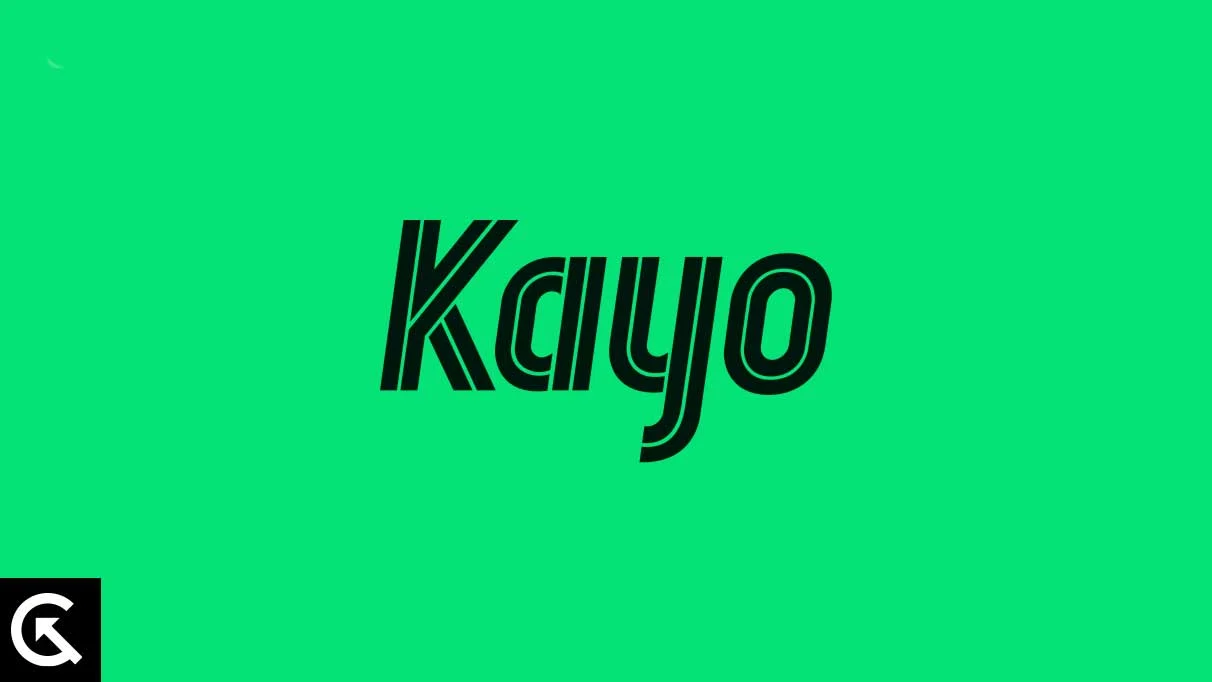 Kayo is a popular sports streaming platform with over 50 sports live and on-demand coverage of sports events. So, you are unlikely to miss any sports events. Plus, you get access to entertainment shows, news, and analysis. Kayo was released sometime in 2018 for various platforms, but consoles were not a part of that list. The console users (PS4 and PS5) had to wait for it for over 2 years.
Kayo is loved by thousands of subscribers, but there's a small portion of users who might not be having the best app experience. Many PS4 and PS5 users can't stream their favourite sports events. If Kayo is not working or loading on your console, there could be issues with the Kayo servers. If the servers are working fine, the problem could be an older app version, caching issues, or an unreliable internet connection. In this next section, we have talked about the ways to troubleshoot this issue. Apply them on your device and get the Kayo app back up and running again so that you can enjoy your favourite sports events without any interruption.
Kayo is Not Working or Loading on PS4 or PS5; here's How to Fix It
We have jotted down effective solutions below that should help you in fixing the Kayo not working or loading issue on your PlayStation console. You may not need to try all of them. Simply, work your way down until you find the one that works for you.
1. Check if Kayo Has Server Issues
When you can't stream anything on Kayo or the app is not working, you first need to check if the Kayo servers have any issues. Unfortunately, there is no official page to get the current status of Kayo servers. But, you can use a third-party website Downinspector.com. This website will tell you if other Kayo users are also going through any problems.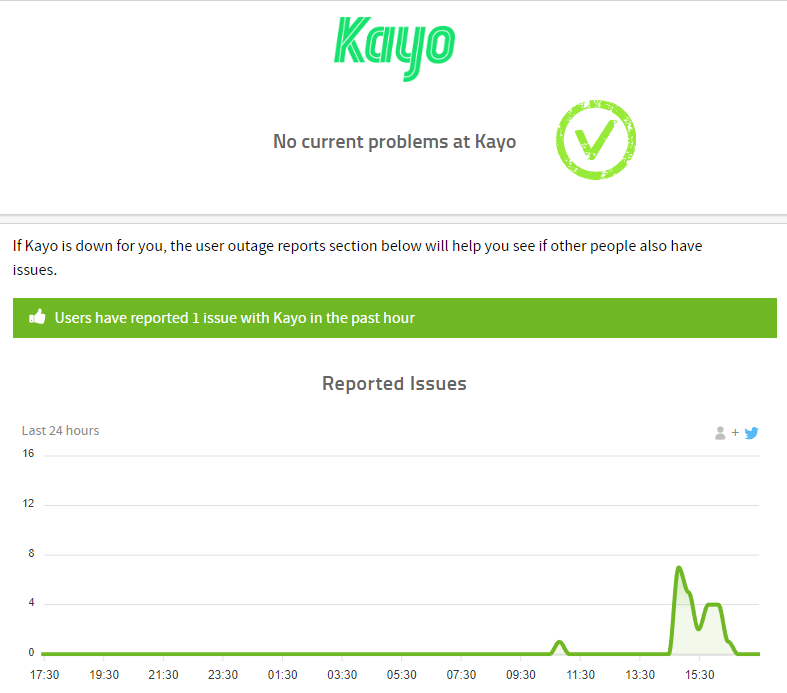 If there's a server outage or anything bad on the server side, it's better to wait for an hour while the engineers fix the issue. After some time, launch the Kayo app to check if the problem is fixed.
2. Check Known Issues on Kayo
Kayo has an official webpage where they list the known issues along with other details like affected devices, resolution time, and workarounds. Go to this page and check if your problem is listed here. If you can find your problem, check the resolution time and apply the workarounds (if given).
3. Restart Your Console
If you still can't stream any sports events on Kayo, a simple fix could be restarting the device. It may sound like nothing, but this solution often fixes minor issues. When you restart the console, it clears out the temporary data and removes all running applications.
Once you restart your PlayStation console, connect it to the internet and launch the Kayo app. Do let us know if it fixes the problem.
4. Clear the Cache for Kayo App
Kayo app or in fact all apps you have installed on your PlayStation console store temporary files called cache. These temporary files are useful as it generally speeds up the app loading time and preloads some assets within the app for faster access. But, when the cache data gets too old or corrupted, it can lead to many issues. You should therefore clear the cache for the Kayo app to check if it can fix the problem.
Before you start getting worried, let me tell you that clearing the cache data is totally safe. It does not cause any data loss. You can find an option to clear the cache within the app settings.
5. Check Your Internet Connection
To smoothly run Kayo, your console requires a fast internet connection and that too should be stable. Not having a good internet connection can result in issues like the app not loading, video buffering, video not streaming, etc. So, you must have a good internet connection for the best experience.
Run a speed test via speedtest.net. If you are getting a bad internet speed, try rebooting your router. For this, unplug the router's power cable for a minute and then plug it back. If it does not help, contact your Internet Service Provider (ISP). They can deeply look into the problem and do the required work to fix internet issues.
6. Use a VPN
Often the issue with video streaming gets fixed after connecting to a VPN. You can try any of the best VPNs for streaming such as Nord VPN, ExpressVPN, or Surfshark.
7. Make Sure Your Kayo Subscription is Valid
We often forget to renew subscriptions. Probably, your Kayo subscription is expired which is why you can't stream anything on the app. To check your subscription, go to www.kayosports.com.au, log into your account, and check if your subscription has expired. If yes, you may want to renew it.
8. Reinstall the App
If Kayo is still not working on your PS4 or PS5, try uninstalling and installing the app as the last resort. To uninstall Kayo on your console, go to Settings > Storage > Games and Apps. Now, select Kayo and select Delete to remove it from your device. Download it again, sign into your account, and you should be able to watch any sports events without any issues.
Wrapping It Up
We hope this guide was useful to you in fixing the Kayo not working or loading issue on PS4 or PS5. Which one of the solutions from this article helped you in this? Do let us know your thoughts in the comments section below.