After a certain period, there comes a time when you wish to evict or kick out villagers in Animal Crossing: New Horizons. There could be many reasons why you wish to do the same. For example, they might not be meeting your expectations, or you are just looking to make some room for someone else. However, doing this is not exactly a child's play. Although there are quite a few methods of doing so, yet success isn't always guaranteed. Once in awhile, no matter how hard you try they will simply refuse to leave. In that case, you could only wait until they leave on their own.
There do exist some good villagers that help you in improving the island or sharing of items, and this gives a good outlook to the game and keeps the players engaged. However, not all villagers lye in this category. So if you wish to kick out villagers from Animal Crossing: New Horizons, then here are few tricks that will help you out.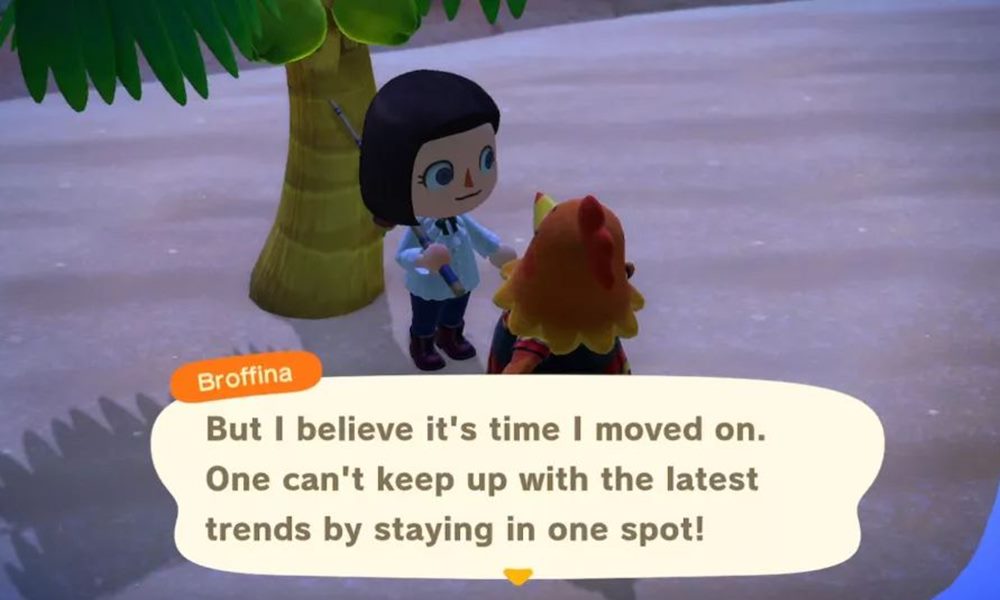 How to Kick Villagers out in Animal Crossing: New Horizons
Below are some tips which could use to bid adieu to your non-favorable villagers. Although quite effective, yet there's no guarantee that it persuade them to leave your abode. Sometimes, you might have to use the below tips twice or thrice before villagers decide to move out. We would also like to let you know that having a chat with Isabelle won't do much good in this regard.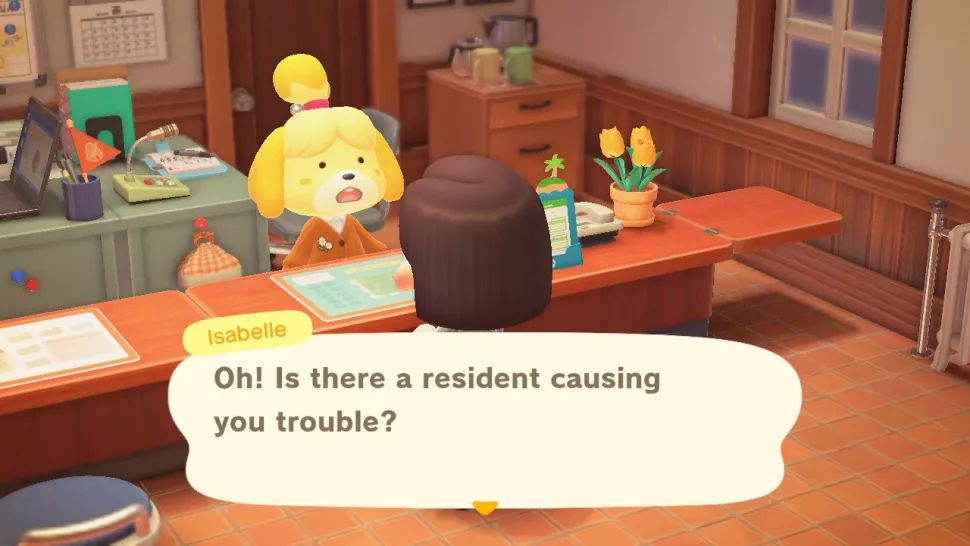 This is because she doesn't have the required powers to kick out villagers in Animal Crossing. At max, she could stop villagers from wearing certain clothes or saying certain phrases. That's it. On that note, here are a few tips that could come in handy in this regard.
Ignore the Villager in Animal Crossing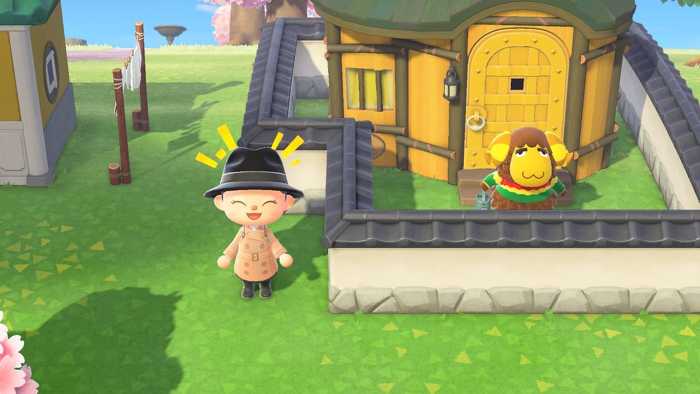 Well, the easiest thing to do is simply ignore these villagers and stop talking to them. Make full use of social distancing in this regard. Apart from that, don't pick up their calls, don't send them emails. Do this for a week and you should notice a cloud mark over their heads. This is a clear indication that they are thinking of living in your village.
Talk to Other Villagers in Animal Crossing
Not only should you start ignoring the villager who you wish to kick out, but you should also increase your conversation with other villagers. This is because these villagers have a whole lot of knowledge about peoples even from across the town. And hence they could give you an indication that one of the villagers isn't happy at your place and wishes to leave at the earliest.
Hit Them with Bugs Net
This is something that's up for debate. While some users were able to evict their neighbors using this trick, others weren't able to taste success. Anyways there's no harm in trying it out. Try hitting the concerned villager with bugs net continuously day after day and after a few days, they might get angered or irritated and hence leave your villager. In some cases, some users have reported that the reverse has happened. While torturing the said villager, one of the other villagers saw this act and he decided to leave in his place!
Take help of Amiibo Neighbours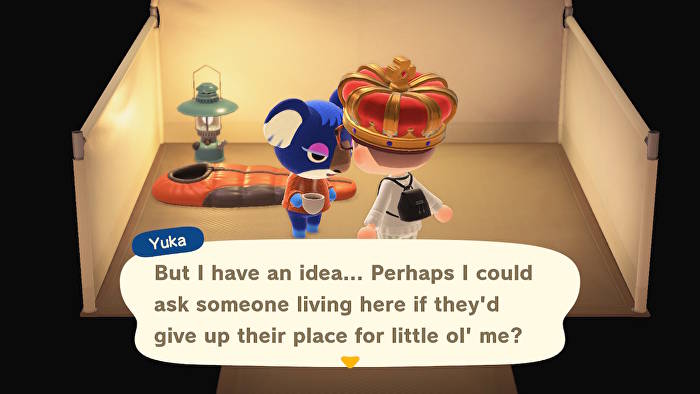 This one is my favorite and gave me success more often than not. First of all, make sure that the Townhall and the campsite have been unlocked. Apart from that, your village should already be full of 10 peoples (this is very crucial for this trip to work). Next up, head over to the Nook Stop and scan the Amiibo or Amiibo card. Now head over to the campsite and talk to these villagers. They will request you to craft some special objects for them. Although it requires some efforts, crafting but itis worth a try.
Once done, give it to them and in return, they will give you a piece of clothing as a token of gesture and they will be off to their village them. You will have to repeat this process for 3 consecutive days. Once this period has elapsed, talk with them invite them to your village. But your village is already full? Well, this is where things get a little interesting. The villager whom you are inviting will ask you to remove a person from your village to accommodate him. At this instance, select the villager whom you wish to kick out from the village and the mission's accomplished.
Send Mean Letters to Villager in Animal Crossing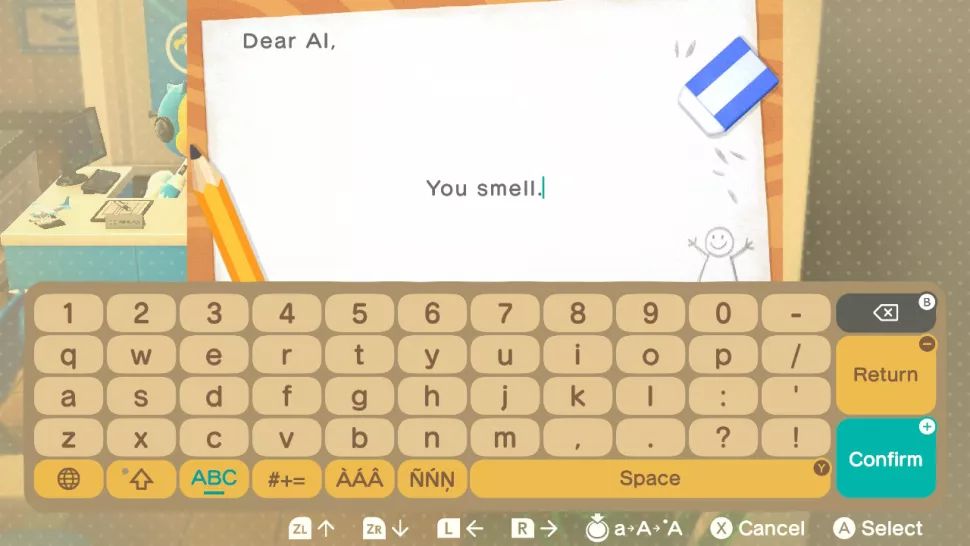 You could try sending them to mean letters which might discuss or irritate them and hence they could leave your villager. Again this is something that might or might not work out. But since it requires a few efforts, you could give it a shot.
Conclusion
So with this, we conclude the guide on how to kick out villagers in Animal Crossing: New Horizons. Out of all the tips we mentioned, we were able to get maximum success with the Amiibo villager's tip. On that note, do let us know which tip worked out for you. Likewise, here are some iPhone Tips and Tricks, PC tips and tricks, and Android Tips and Trick that you should check out as well.