Turns out you could still save your GPU from dying! Take the help of the below tips for the same. There's this pretty common notion that if you are facing a glitch or two in any game, then it's time to bid adieu to your GPU. However, using just this aspect as the yardstick for the GPU hardware is never a good idea. It might very well be the case of a software issue related to your GPU, in which a simple update to your graphics card might be all that is needed.
So there is more to it than just a few occasional hiccups. And in this guide, we will have a look at all of the reasons that could point towards s dying GPU. Likewise, we will also be mentioning some of the fixes that you could try out and maybe give your GPU a fresh new lease of life. So without further ado, let us check out.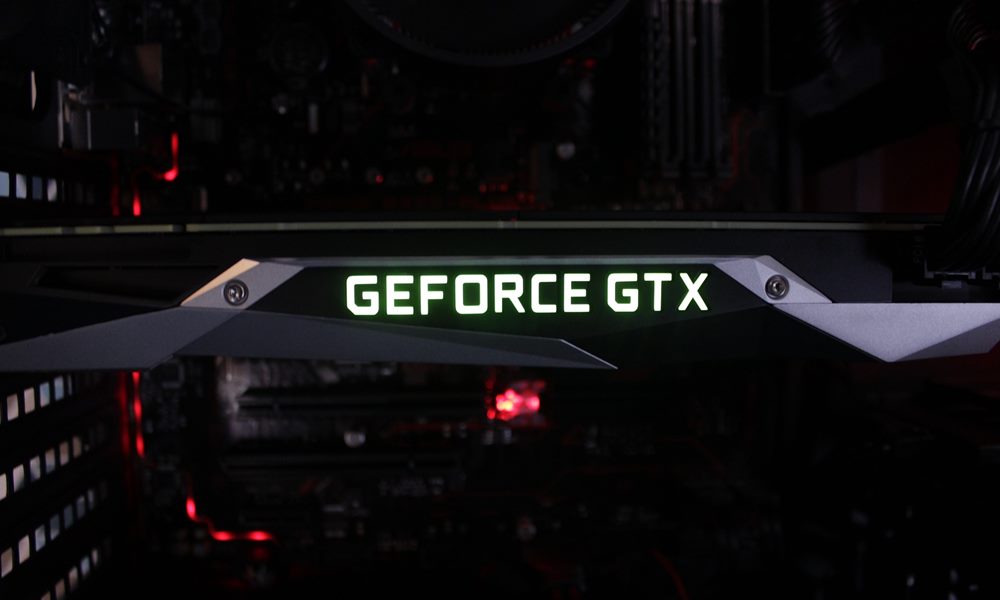 What Causes a GPU Failure?
Well, there could be many reasons why for the GPU failure. For example, there might be an incompatible graphics card installed on your PC or a static overload might have occurred while installing the card. Likewise, it could also result from a faulty manufacturing component or the dirt and debris getting stuck in the cooling components (including the fans) resulting in GPU heating. These are some of the most common reasons why a GPU might fail and should be enough to get a hint as to when and why your GPU is about to die.
How Long Does a GPU Last?
This brings us to a pretty important question: for how long could we expect the GPU to function normally? Well, there's no hard and fast rule for the same. It could vary from user to user, but in general scenarios, one could expect the GPU to last anywhere between 3 to 5 years. Some users opt for a newer graphics card not because it is no longer functioning as expected, but just because it isn't able to meet the graphics-intensive needs of today's game. If you're not into the hardcore gamers, then you could pretty easily extend the GPU usage to 4-5 years.
Signs that something's wrong with your GPU
We have already discussed the reasons why your GPU might be dying, but how could you know the same in the first place. Few signs should give you an indication as to something's not right with the GPU. To begin with, you might notice that your PC occasionally crashes now and then. You might end up in a BSOD or Blue Screen of Death. Apart from that, you might also hear a beeping noise as soon as you reboot your PC. This is an indication that some of the GPU components might be faulty.
If you are running a game and seeing screen off-color pixelation or screen flickering, then this might be an indication of the faulty GPU. But you shouldn't base your judgment entirely on this, as an outdated graphics driver could be the reason as well. So even after updating the drivers, you are facing the said issue, then it might be the case of hardware issues.
Furthermore, if you are carrying out a graphics-intensive activity and are hearing the cooling fans making a loud noise, then it might be the result of cooling fans spinning at higher RPM. But if you hear the sound even while you aren't doing any such activity, then the GPU load will increase exponentially and hence cause trouble or two. This could be another indication that your GPU is about to die.
How to Diagnose your Graphics Card
So now that you are aware of the signs and the issues that might be as a result of the dying GPU, here are the steps to keep in mind to diagnose your graphics card. On that note, you could also take the help of our guide to check your computer specification: CPU, GPU, Motherboard, & RAM.
Look Out for Motherboard Errors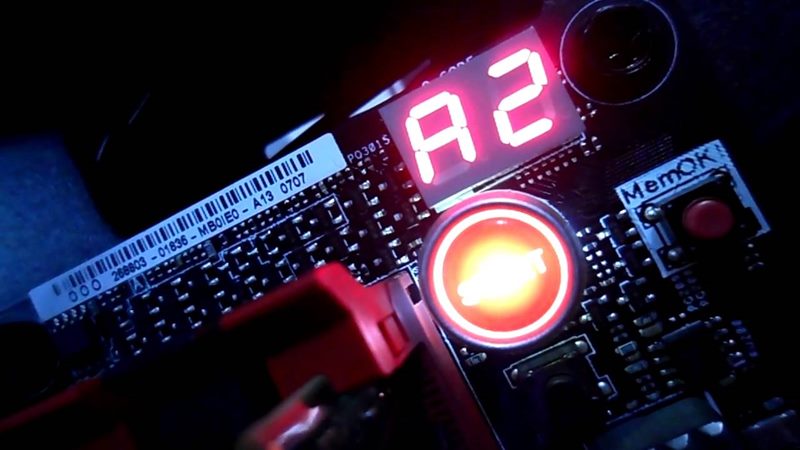 The motherboard usually shuts down a component or two when its no longer working. You could easily get the first-hand information about it with the help of the Error Code that it displays. Well, it won't be displayed on your monitor, it will be visible on the motherboard itself. So go ahead and open the back of the CPU by removing all the screws. Now have a look at the Error code that the motherboard is displaying. Once you have noted the error code, you could ask the manufacturer regarding the actions that need to be taken.
Check for Dust Particles
It is quite obvious that if any dust particles or debris gets in the way of the cooling fan, GPU wouldn't be able to function properly. So go ahead, remove the screws from the back of the CPU. Then remove one or two large screws that might be holding the GPU. Then unplug the power cords from the GPU and do a slight push or pull up near the release tab. Now clean the GPU very carefully and then place it back in its slot.
Test GPU Load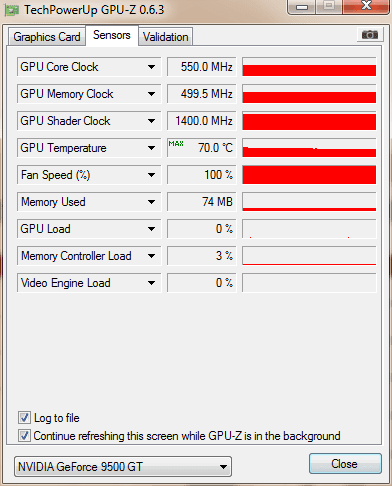 We could also make your GPU go through the stress-load test and get information as to whether it is a graphics or overheating issues or there's something related to the hardware. To do so, start by downloading a GPU stress-testing and heat-monitoring software. Now begin the test and once done, head over to the GPU section. Check for the temperature, it should be around 65-85 degrees Celcius at max. Anything above that means there's overheating. Likewise, check out our guide to know how to find the right processor or CPU / Motherboard for your gaming PC.
Update Drivers
If you feel that there's something wrong with your GPU and its about to die, then make sure to update its drivers first before jumping over to any conclusion. To do so, follow these steps:
Head over to the Start menu and search for Device Manager.
Within that, click on Display Adapter to expand the menu. Right-click on your graphics driver and select Update Driver.

In the next window that appears, select Search automatically for updated driver software. Wait till the process finishes. Once done restart your PC.

Conclusion
So with this, we conclude this informative guide on how to know if your GPU is dying. We shared many different reasons why it could happen, the signs for the same. Furthermore, we also shared some fixes for these issues. We hope this guide will help you in getting complete information as to what needs to be done in case you face GPU issues. Before rounding off, here are some iPhone Tips and Tricks, PC tips and tricks, and Android Tips and Trick that you should check out as well.