Land of Empires: Immortal is a multiplayer-strategy game developed and published by Nuverse. It was Launched on 16-Jan-2022 and became one of the most played games in 2022. In this game, you will be able to reconstruct cities and build an army to defend their cities. Since the game is new, players might find it a little difficult to understand the rules and gameplay. So today, we will discuss all about Land of Empires Immortal beginners friendly guide and give you important tips to play the game.
Since this is a multiplayer game, you should ally with other players to achieve victory. If you have previous experience with these types of games, then you can easily ace this game. We have covered everything in this article, from resource management to army development tips. By the end of this article, you will be able to play this game without any problem, and you will be able to understand how this game or any strategy game works.
Also Read: Land of Empires: Immortal Hero Tier List 2022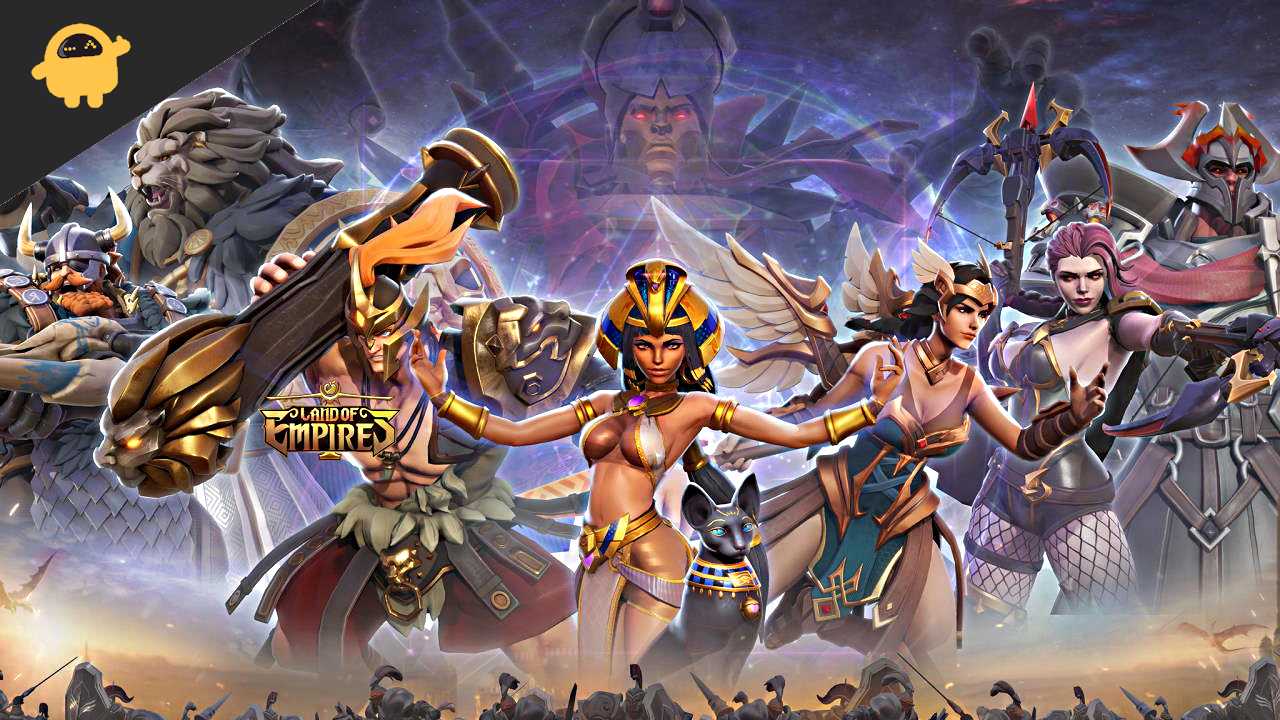 Land of Empires: Immortal Beginners Guide and Tips
Overall, Land of Empires: Immortal has over 1 million active players monthly. The game is available for both Android and iOS. This game will be very confusing and seem complicated for players who don't have any experience in strategy-type games. No worries, here we discuss about 5 essential things to learn before playing this game.
1. Shield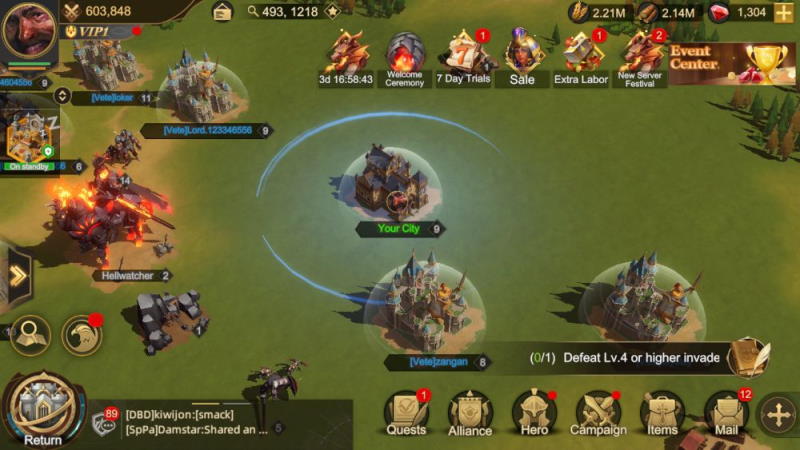 Shield is very important in PVP games as others will attack your village. As you are a new player, players who have minimum experience will target new players and attack their villages as they don't have buildings to defend their base. So, the shield protects you from other players. When you have primary buildings to protect your base, you can disable the shield.
2. Infrastructure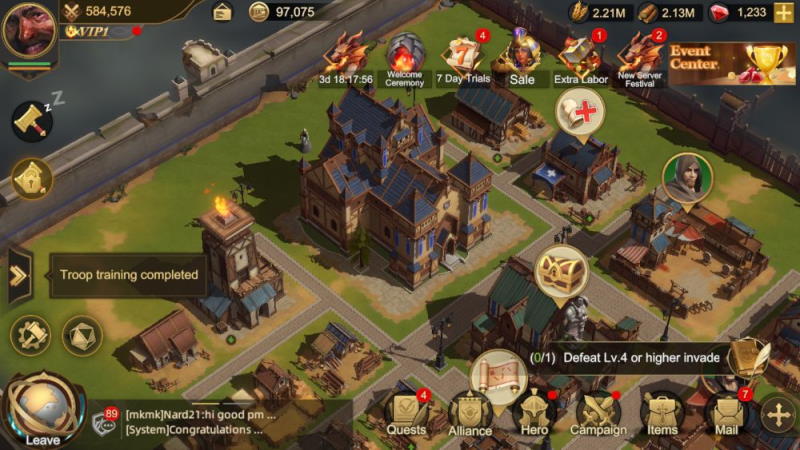 Infrastructure, in a sense, resource buildings or army barracks which are used to attack other villages or reconstruct your village. So, start improving the infrastructure of your base before your opponents.
3. Expand your empire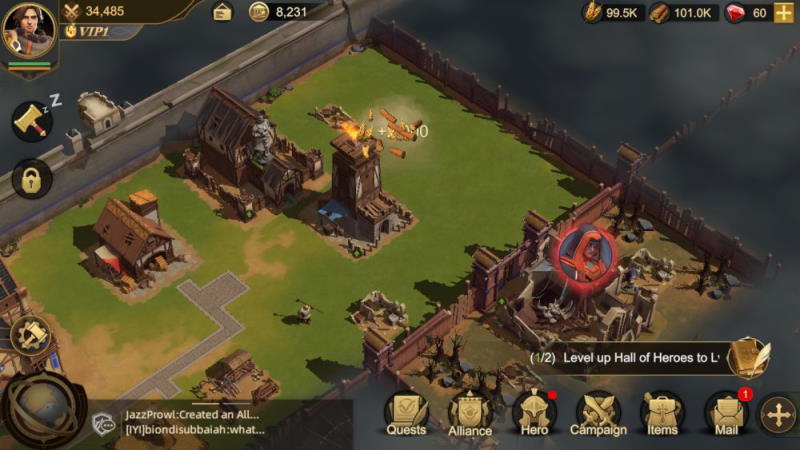 In Land of Empires: Immortal, you won't have access to the unlimited area to build new buildings. So, you have to expand your village by claiming new area blocks. By expanding, you will also be able to unlock new powerful buildings useful for your village development.
4. Constructing essential buildings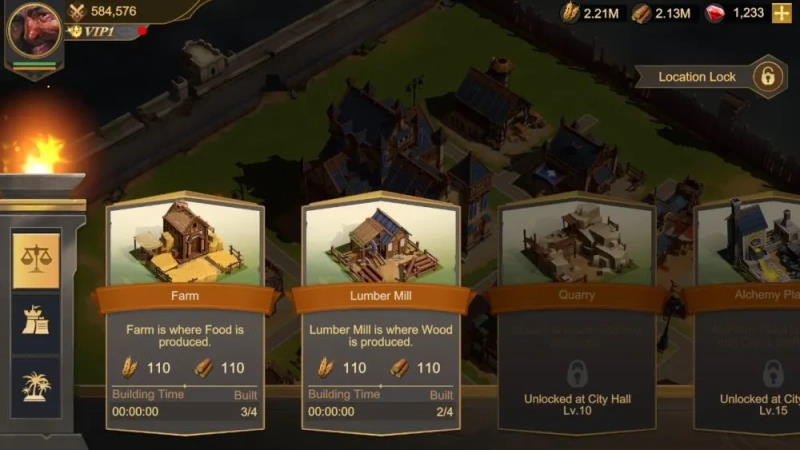 Always remember that a strategy game is all about building new buildings and constantly developing your village to defend your village. There are three types of buildings in this game, namely, economic buildings & Civic buildings. Economic buildings are the buildings that generate resources for your village. Civic buildings buildings include houses, hospitals, and all others built for the welfare of people. There are decorative buildings used for decorating your village, including street lights, roads, etc.
5. Building Upgrades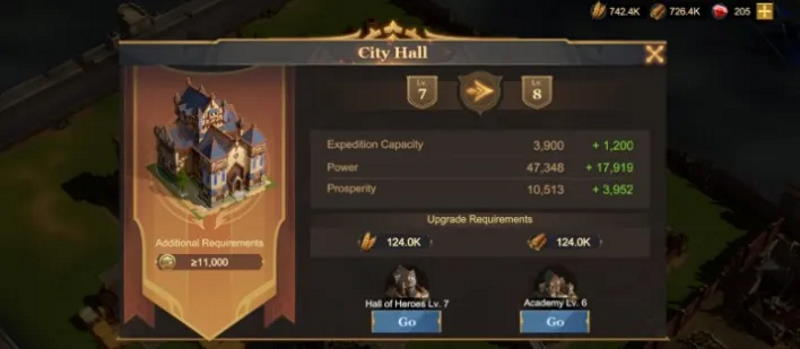 One of the important things is upgrading your buildings to a higher level for more advantages or an increase in their performance. Upgrading resource buildings will increase their output, while some buildings unlock special perks when upgraded to a certain level. If you just started the game, the first few levels of upgrades might be free, but as you progress, they will begin to cost according to the level it will be upgraded to.
Land of Empires: Immortal Beginners Guide and Tips
Now you know all the fundamental tips to play the game. Let us talk about some tips and tips to play the game more efficiently.
1. Regularly upgrade your Heroes and Troops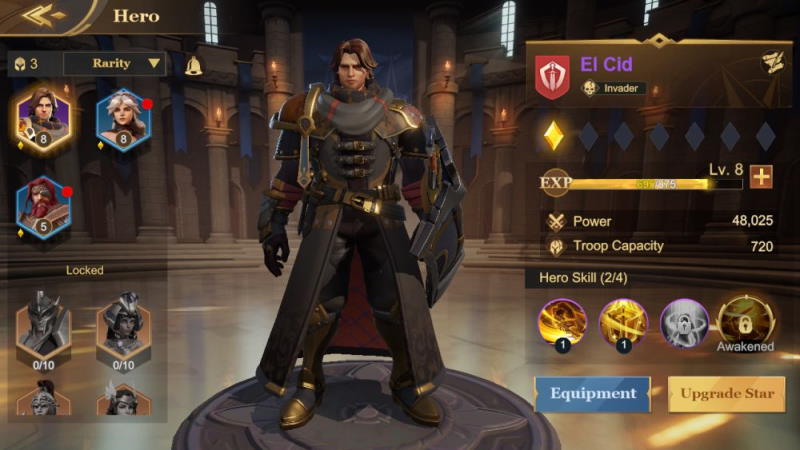 Heroes and troops are very important to win PVP battles. Having high-level heroes and troops will give you an advantage over the enemy, and you will have a high chance of winning the fight. By pressing the + sign next to your hero level, you can increase the hero level.
You can also increase your hero level by upgrading the star. Doing this will also raise a few basic statistics of your hero, such as HP, attack, and defense. Upgrading hero levels is significant, so prioritize it. Having high-level barracks will grant you the option to train high-level troops. So, upgrade your barracks to a high level for training high-level troops, which are very useful for attacking other villages.
2. Recruit Heroes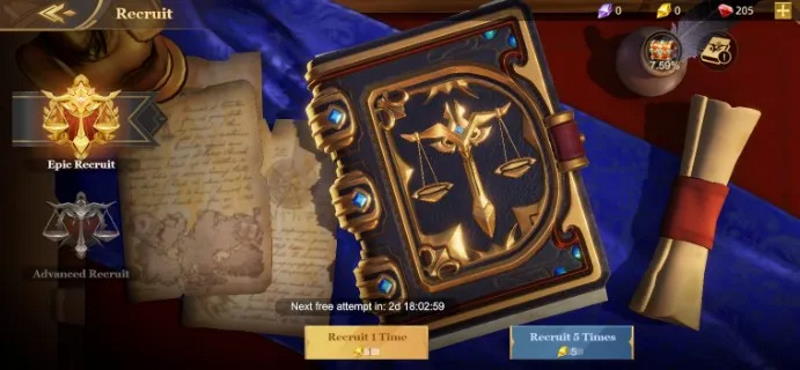 It would be best to recruit heroes every now and then to have top-tier heroes on your team. Always remember the higher the tier, the stronger they are. You can recruit the hero through the Hall of Heroes building, then select Recruit Hero; They are divided into two types: Epic Recruit and Advanced Recruit.
In Epic Recruit, you have the option to recruit a hero one time for free, and after that, you will have a cooldown of about three days before you get another free recruit opportunity, or you can use the epic fate stone to skip cooldown. However, for Advanced Recruit, the cooldown is relatively less than the free one.
3. Reconstruct your city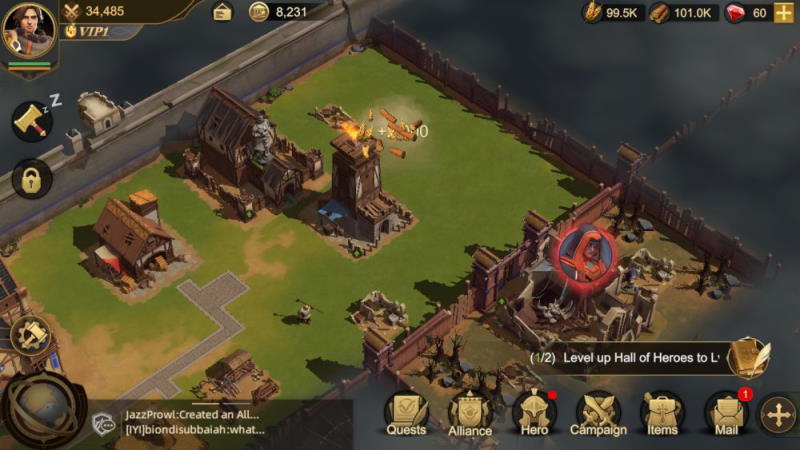 Your primary aim should be reconstructing your city, as the faster you unlock new buildings and areas, the quicker you will progress in-game. You will also receive rewards for building some buildings or by unlocking them. To train stronger troops, you have to upgrade barracks to the maximum level possible as stronger troops will give you a good advantage over your enemy.
Also, as we said, you have to expand your village. So, start attacking and reclaim your territory back. You will be able to unlock new buildings by reclaiming territory and unlock good rewards.
To upgrade buildings, you have to use resources and to get these resources, you should have high-level resource buildings, which give you a good amount of resources time-to-time. You can also get a good amount of resources by destroying unwanted things in your city.
4. find and alliance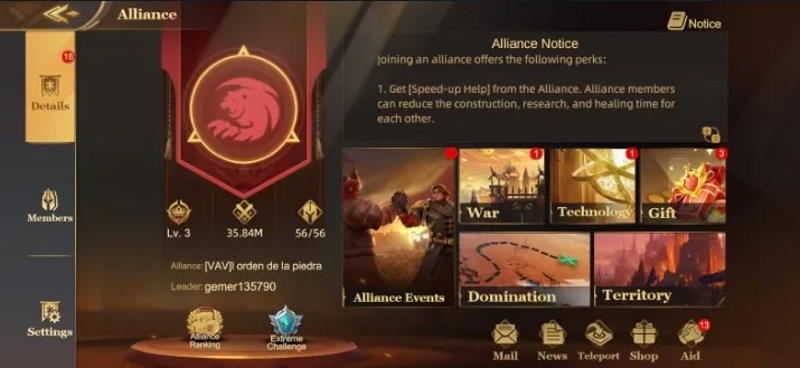 It is suggested that you join an ideal alliance to make friends and enjoy free perks such as raids, rallies, village protection, and a technology tree. While you are in an alliance, you will be able to contribute to daily alliance quests; you will be rewarded with resources by completing these quests. Most of the quests are something we do daily, such as collecting resources or attacking a village.
You will also earn alliance points which can later be spent in the alliance shop to buy teleporters, speed ups, hero shards, buffs, etc. In the weekly section, you will be able to buy shields and scouting protection. So don't forget to join an alliance; otherwise, you will miss all these things.
5 Explore the game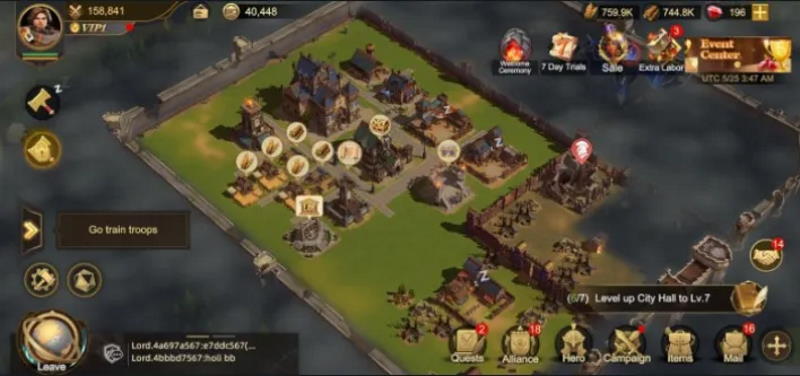 You should explore the game as much as possible and learn new things. Land of Empires: Immortal developers add to the game every few months, and they will showcase them by releasing a trailer on their YouTube channel, so make sure to check it out after every new update.
Daily quests reward you with resources and other perks after completing them. So make sure to complete them every day and grab those amazing rewards. Don't worry if you don't have experience playing strategy games, as you play the game, and you will be learning more about the game and new strategies. So, start playing the game now and don't worry about not knowing anything else related to game, and remember all the tips you have read until now.
Conclusion
These are some of the Land of Empires: Immortal beginners guide and tips that will help you start the game with ease. If you have any queries related to the article, please drop them down below and let us know if the tips helped you while playing the game. Make sure to connect your game with cloud to save progress, as many people forget to connect their accounts with the cloud and lose all the progress, and that's a wrap.