There is no doubt that LG is one of the most popular television brands on the market. These models are known for their high-quality displays and easy-to-use features. LG TVs will inevitably experience issues occasionally, as with any other electronic device. A common problem LG C2 and G2 TV owners experience is that their TV won't turn on. In particular, if you are anticipating watching your favourite show or film, this can be a frustrating experience. Following these solutions, you can get your LG C2 or G2 TV up and running again. This article explains why your LG C2 or G2 TV may not turn on.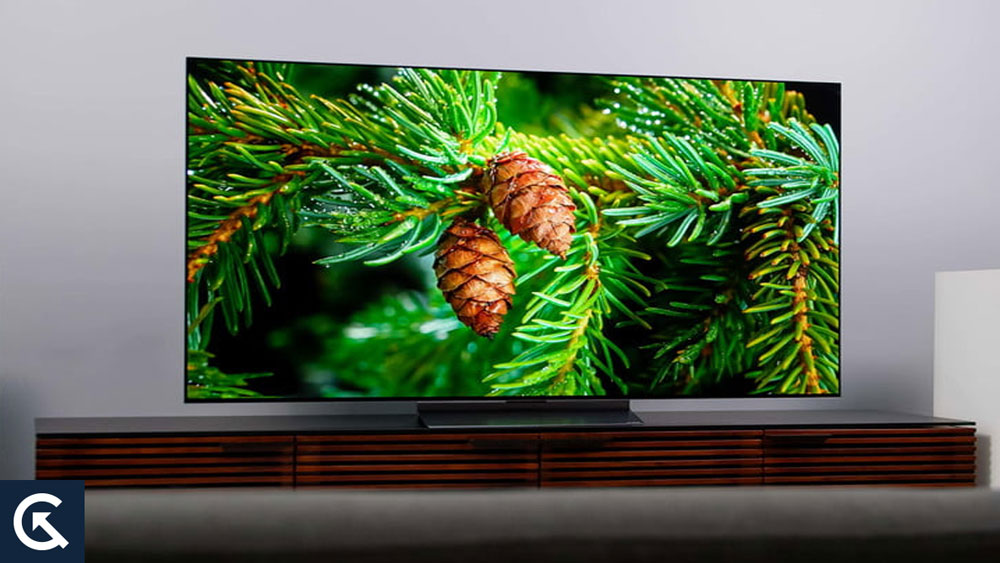 Possible Reasons for LG C2 or G2 TV Not Turning On
To identify the possible causes of your LG C2 or G2 TV not turning on, it is necessary to understand some of the reasons. There are a number of common causes of this problem:
Power issues:

The first thing you should check if your LG C2 or G2 TV is not working is the power source. Plug the TV into the proper outlet, and make sure that the outlet functions properly. If it doesn't work with one device, try plugging it into another one.

Remote control issues:

You may need to replace the batteries, or the remote control may not work properly. Keep the remote control in good working condition and make sure the batteries are working.

Faulty cables:

If your LG C2 or G2 TV won't turn on, it may be the result of faulty cables. Make sure that the cables connecting your TV to other devices, such as a DVD player or cable box, are in good condition.

Software issues:

LG C2 and G2 TVs may not be able to turn on due to software problems. An outdated, corrupted, or bugged TV's software can cause this.
How to Fix LG C2 And G2 Won't Turn On Issue
So, here are some fixes that has the potential to resolve the LG C2 and G2 won't turn on issue:
Fix 1: Power Cycle the TV
Trying to power cycle the TV is the first step in fixing a non-working TV. Reconnect the TV after unplugging it from the power source and waiting a few minutes. You can do this by following these instructions:
Please turn off the TV by unplugging it.

You should wait about 3 to 5 minutes.

Thereafter, plug the TV back into the power source.

Try turning on the TV.
After power cycling, the TV, try the next solution if it still doesn't work.
Fix 2: Check the Power Source
It is important to check the power source if the TV does not turn on after power cycling. Plug the TV into a functioning power outlet and ensure that it is correctly plugged into the power source. Check if the outlet works by plugging in a different device.
Fix 3: Check the Remote Control
You can control your LG C2 or G2 TV with the remote control by using its buttons instead of the ones on the TV itself. LG TVs that don't turn on may be due to a problem with the remote. To test your remote, follow these steps:
Check your remote control's batteries first. In some cases, batteries may be dead, preventing the remote control from working properly. If you want to check the batteries on your remote control, open the battery compartment and check them. Replacing dead batteries is a good idea.

To ensure the remote control is working properly, check the batteries after checking them. If there are any signs of wear and tear or physical damage, such as cracks or broken buttons, inspect them. It may be necessary to replace the remote control if the remote control is damaged.

Using an infrared signal, the remote control communicates with the TV. In some cases, a weak IR signal may lead to the TV not responding to the remote control. When the remote control is pointed at a digital camera or smartphone camera, press any button to check the IR signal. Upon activating the remote control, you should see a flashing light on the camera.

It may be necessary to reset the remote control to its default settings sometimes. You can reset your remote control by removing the batteries and pressing any button for 15 seconds. Replacing the batteries takes about 15 seconds after pressing the button. Now you should be able to use the remote control as usual.
Fix 4: Check the cables
You may be unable to turn on your LG G2 or C2 TV if you have defective cables. You should check the cables that connect your TV to external devices like a DVD player or a cable box. Ensure that the cables are not damaged or faulty by replacing them if they are.
Fix 5: Perform a factory reset
It may be necessary to perform a factory reset in the event your LG C2 or G2 TV still has trouble turning on. In this way, all the data and settings on the TV will be erased, and all the settings will be reset to the defaults. Here's how to perform a factory reset:
Initially, press the Home button on the remote control.

Thereafter, select the Settings icon.

Go to the General tab.
Select Reset.
Choose Reset to Initial Settings.

Now, follow the on-screen prompts to complete the process.
Fix 6: Update the TV's software
It is possible that LG C2 or G2 TVs may experience software issues that prevent them from turning on. There are several ways to fix these issues, including updating the TV's software. Here's how to update your TV's software:
Initially, on the remote control, press the Home button.

Navigate to the Settings menu.
Click on All Settings.
Go to the General tab.
Click on About This TV.

Make sure that Check For Updates is selected.
If there is a software update available, follow the on-screen prompts to complete the update.
Fix 7: Contact LG support
The above solutions may not work depending upon the cause behind this problem, so it may be time to reach out to LG support. You may be able to receive further assistance from them, as well as suggest a repair or replacement if necessary.
From Author's Desk
It can be frustrating when your LG C2 or G2 TV does not turn on, but there are several solutions that you can try. Start by power cycling the TV and checking the power source, remote control, and cables. LG support can also assist if none of these solutions works for you. You can also perform a factory reset, update the TV's software, or contact LG support. If you follow these steps, you can restore your LG C2 or G2 TV to working order and enjoy your favourite shows and movies again.