LG'S GX and BX OLED defines the new Gallery Series from LG. They have a very interesting and complex evolution and change, coming with something innovative and efficient every year. But, according to some users, both these TV's are facing some error due to which they won't be able to turn On or Power On.
Now, Twitter is flooded with requests that they want some effective fixes. That's why we are here with some fixes using which you can easily fix the issue. So, now without moving around, let's get started with the guide.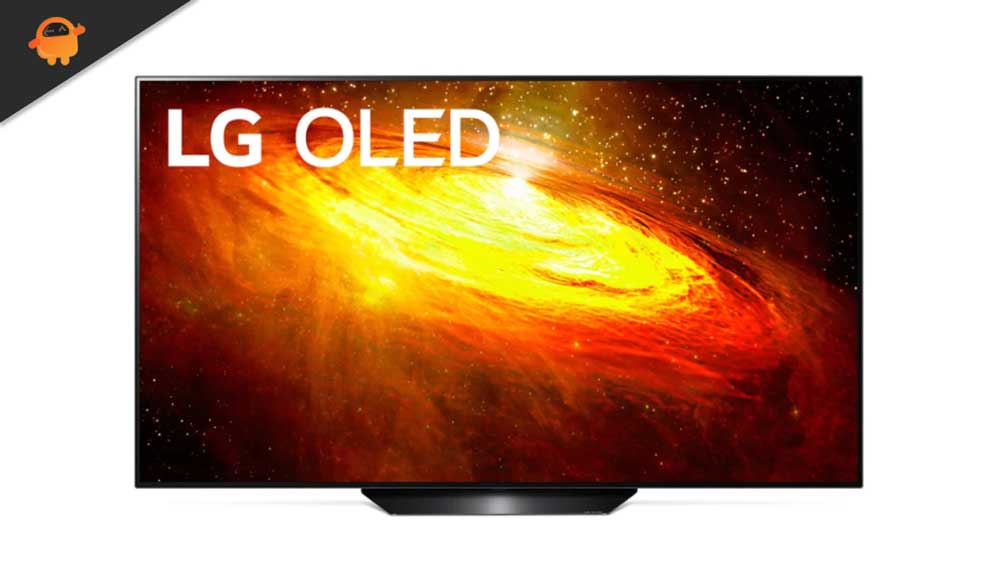 How to Fix LG GX, BX Won't Turn On or Power On Issue
Again some of the LG TV series are facing criticism due to some issues. Many users find that their LG BX and GX won't turn on or Power on. So, is there any fix available? Well, yes, there are fixes that you can use to get rid of this situation. So, let's take a look at them.
#1. Fix:

Press the Power Switch on The TV
If your LG GX, BX TV isn't working or power on, then it is possible that your remote control is gets damaged. So, in that case, you try switching on your TV using the button located on your TV. Perhaps the button may be located at the backside of your TV, but in case you didn't find the button, then follow this path:
The foremost step that you need to follow is to, On the panel located under the LG logo

After that, On the rear bottom right-hand side.
But, suppose if even after trying this, the LG GX, BX still won't turn on, then we recommend you to follow the next method.
#2. Fix:

Check the Power Cord Connections
Did you check if your device's power cord to see whether it is connected properly? Also, check if any wire is damaged because a damaged wire can cause severe damage to your TV.
#3. Fix: Unblock the Sensors
If the sensors are blocked, then this is the main reason why your LG GX, BX, won't turn on. So, make sure that your TV remote's infrared sensor won't get blocked by any obstacle. Also, make sure that your TV remote has batteries that are working.
#4. Fix: Reset Your TV
Many users reported that this helped them to fix the particular issue. So, here are the steps that you need to follow:
Initially, you have to unplug the TV from the power cord.

Then, press and hold the power button for at least 20-30 seconds

Now, leave your TV unplugged for a further 2-3 minutes

That's it. Now, plug in the wires and turn on your TV.
#5. Fix: Reset the Remote
Another fix that you can try is to make sure everything works fine from your side. So, here is the instruction that you need to follow to reset your LG GX, BX TV remote:
Firstly, you have to take off the back panel of your remote and detach your batteries.

Then, hold and press the power button on the remote for at least 15-20 seconds

After that, replace the batteries and put them back panel back on

That's it. Now, try using the remote and check if it is now working or not.
Also Read: LG K51 LM-K500UM Firmware Flash File (K500UM Stock ROM)
It is very frustrating when your TV does not work properly. But, now you know how to fix if LG GX, BX won't turn on or Power on the issue. So, that's it from our side. We hope this guide has helped you. Further, in case you still face the same issue, then we suggest you contact customer support.