LineageOS is a very well-known aftermarket Custom Firmware in the custom Android development field which not only offers the vanilla Android experience but also includes advanced customization features for those who love to play with additional options. As it's the true successor to CyanogenMod, it already has many active developers and a wide range of user communities. Currently, LineageOS 20 is officially running, and users are eager to know about Lineage OS 21 Expected Release Date and Features.
It's worth mentioning that the LineageOS team has recently launched a major update called LineageOS 20 based on Android 13 out of the box. This Custom ROM is based on AOSP (Android Open Source Project) for a wide list of device models that offer customizations and OTA updates. All interested Android lovers can easily get LineageOS as an aftermarket firmware without any heavy or bloated user interface. It requires bootloader unlocking and root access to get installed on an Android device.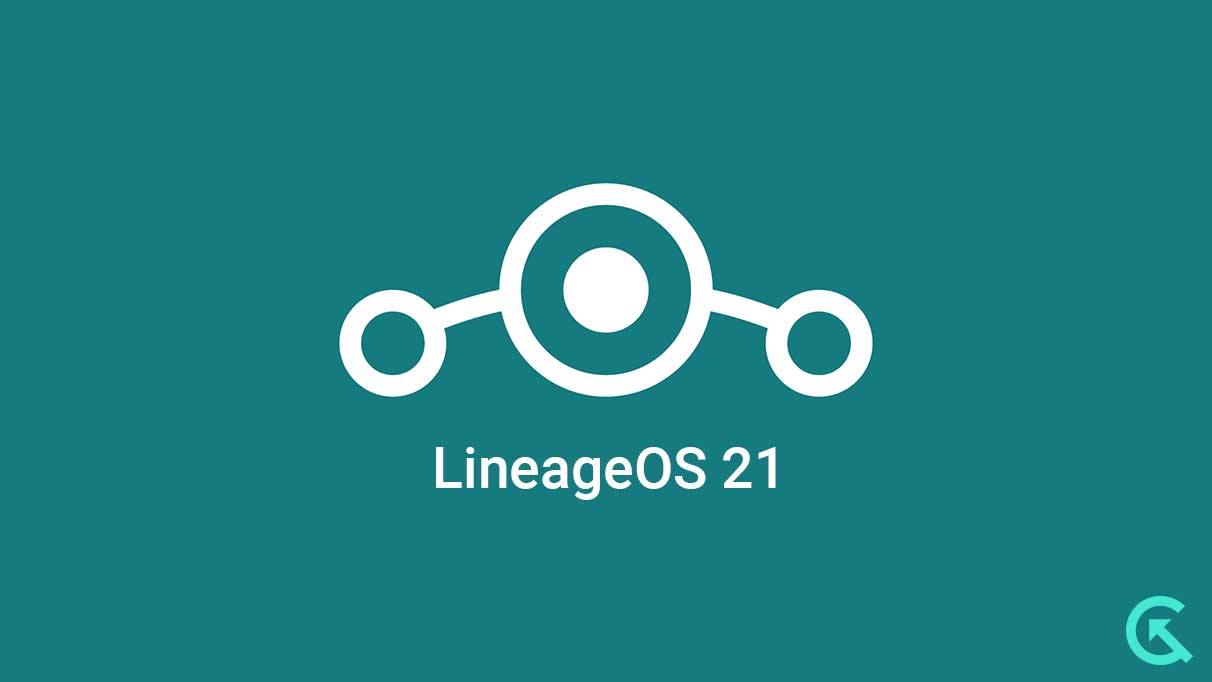 Why Choosing Lineage OS?
Over the past few years, LineageOS has become so much more stable, reliable, and improved than any other custom firmware in the market. Though plenty of third-party aftermarket firmware is available to download and use for many device models, not every device model isn't compatible with the latest Android OS versions. In that case, the AOSP builds or Custom Firmware like LineageOS comes in handy to install the latest Android OS builds even on slightly older devices.
Usually, Android devices from most manufacturers do come with limited software support for 2-3 years and some specific models might get support for up to 4-5 years combining the latest Android OS updates as well as the latest security patch updates officially via OTA. But here is a catch! It seems that most of the smartphone OEMs push the latest Android OS updates quite slower or you can say lately than ever which feels outdated because Google releases a new Android OS version at that time.
Whereas most Android device models get outdated within 2-3 years maximum due to no official support for Android OS updates. It indicates there will be no latest software updates, security patch updates, bug fixes or additional improvements, etc. Therefore, the Custom Firmware based on AOSP build comes into play for flagship latest devices and slightly outdated devices. Additionally, if your device is quite outdated, you can still install custom firmware but it might not get the latest Android OS.
What is Lineage OS 21?
LineageOS is a free-to-use and open-source operating system that's purely based on the Android mobile platform for various Android devices. Although it needs your device to be bootloader unlocked and rooted, it's worth doing to get the full potential of a Custom ROM running Android. Well, as mentioned above, LineageOS 20 is currently available based on Android 13 officially. But Google has recently released the Android 14 Beta 1 build for the public which is limited to the selected Google Pixel models right now.
But as time goes on, more & more public beta builds will come out, and it'll become quite stable than ever. Android 14 will improve performance, privacy, security, user customization, and more. Then Google will officially release the stable build around Sep 2023. Once the Android 14 official stable build is released, other smartphone OEMs will start releasing beta programs for a couple of months, and then brands will come up with stable releases.
Meanwhile, LineageOS 21 will also come out for custom ROM fans who want the latest Android OS version with all the advanced customizations and features. Obviously, it'll also allow your older Android smartphones or tablet devices to get a new and fresh life which might not be possible for official stock firmware. It also features weekly, fortnightly, and monthly software updates via OTA to fix bugs or improvements which makes it a big plus point for the users to stick to it.
Lineage OS 21 Expected Release Date
Lineage OS 21 also includes periodic security patches to protect your device and data from potential conflicts or threats. As Android 14 also offers a clean material UI-like experience that looks visibly aesthetic, LineageOS 21 will also look like a clean Pixel-like experience with added customization and functionality options. It's needless to say that you won't get additional features or customizations from the stock firmware which might be a letdown for some users.
If we talk about the expected release date of LineageOS 21 based on Android 14, the chances are high that we'll get to see some compatibility with popular device models by the end of Q2 2023. As the Android 14 stable version will get released in September 2023, we can see a beta build around Nov-Dec 2023. However, it's clear that Lineage OS developers will take some time to put a bunch of device lists in the compatibility.
Lineage OS 21: Expected Features
Currently, there is no official acknowledgement or statement revealed yet from the LineageOS team regarding the release and expected features of LineageOS 21. However, we're assuming that core features of the Android 14 OS will be implemented in Lineage OS 21 out of the box. Whereas the basic features and customization options of LineageOS should also be there with some tweaks.
As Google has already released the Android 14 Beta 1 build, we can take an assumption of which features will be added for all. Here we've mentioned all the Android 14 features below that LineageOS developers should include in LineageOS 21.
Redesigned Back Arrow for Gesture Navigation
App Actions with System Share Sheet
Forced Transparent Navigation Bar
Improved Image Permissions
Improved PIN Animations
Regional Per-App Preference
Improved Permission Controls
Visualized Media Player on Notifications Panel
Very Low Battery Notice
Emoji Kitchen Wallpapers
Notification LED Flashing
Separate Live Wallpapers for Home and Lock Screen
Better Accessibility Features for Bigger Fonts and New Hearing Devices
Malware Protection
Better Secure PIN Entry
Improved High-Contrast Text
Call Streaming to Tablets
Improved Battery Life Due to Background Restrictions
Fast Pair and Guest Mode
Better Fitness Tracking Integration with Apps
Integrated App Cloning (Pixel Models)
DualSense Edge Support
And more…
That's it, guys. We assume this article was helpful to you. For further queries, you can comment below.