Tecno, a subsidiary of Transsion Holdings, is known for its great value-for-money smartphones. Recently though, the company launched its first foldable smartphone, making an entry into the premium smartphone segment. However, users are always concerned about software updates regarding Tecno. Many users wonder whether their Tecno smartphone will get the updates. More specifically, the Android 14 update.
The Android 13 update for Tecno smartphones is rolling out, with several devices already on the latest version. Now, users are waiting for Android 14. So, if you want to know whether or not your Tecno smartphone will get Android 14, keep reading.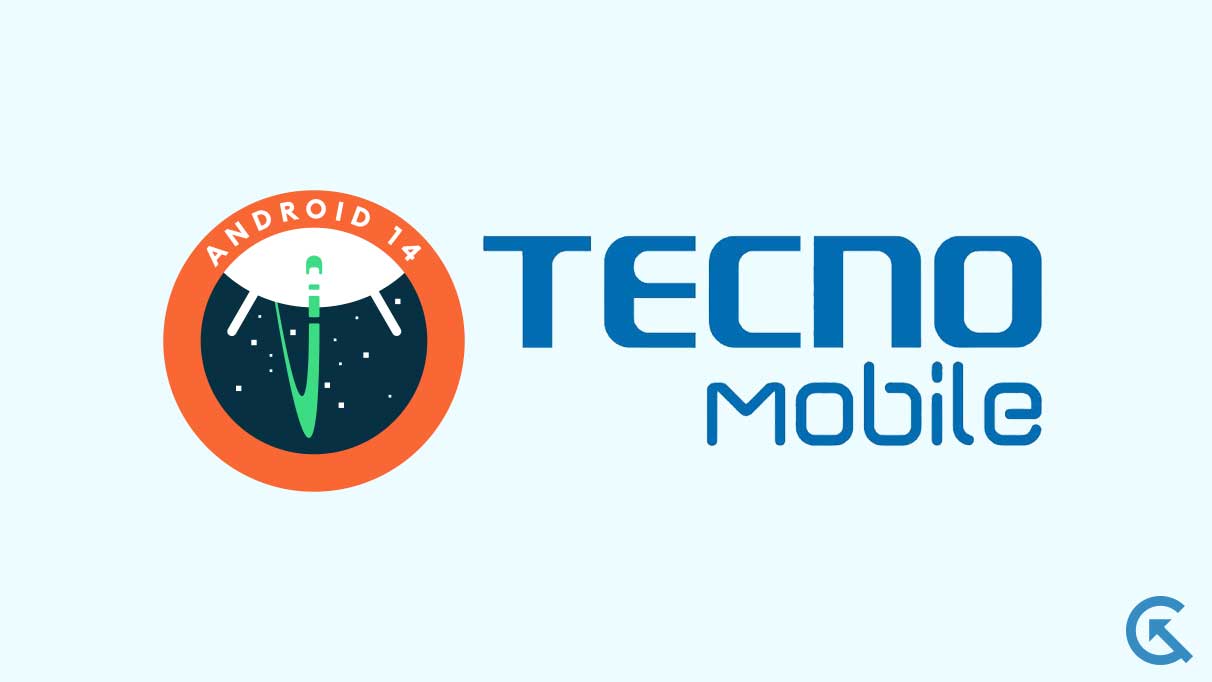 Update October 04, 2023: Google has finally released the stable Android 14 alongside the Pixel 8 series. The new version of Android brings a host of new features and improvements to the operating system. All eligible Pixel devices (Pixel 4a 5G and up) can install the Android 14 update.
Update September 21, 2023: Google has started rolling out the Android 14 QPR1 Beta 1 for the Pixel devices. The Android 14 stable release will be on October 4th. QPR stands for Quarterly Platform Release.
Update September 07, 2023: Google has now announced Android 14 Beta 5.3. The stable version of Android 14 is set to be released on October 4th alongside the Pixel 8 series. Users who are already on the Beta 5.2 will get this via an OTA update. This new update brings certain bug fixes and improvements to Android 14.
Update August 26, 2023: As expected, Google has also released the Android 14 Beta 5.2. However, the Beta 5.2 seems to be available only for the Pixel Tablet and the Pixel Fold. The new update brings a ton of bug fixes to both the devices. If you have one, you can update the devices to the latest version. The stable release of Android 14 seems to be delayed till September.
Update August 19, 2023: Unfortunately, Google's promise wasn't true. Google has released the Android 14 Beta 5.1 update for the Pixel devices. Pixel devices that are eligible are receiving the update rollout, which brings bug fixes to Android 14. Google has also given its word about fixing a specific wallpaper bug, raising the possibility of Beta 5.2. The timeline for the stable Android 14 update's release is uncertain.
Update August 12, 2023: To the surprise of many, Google has released Android 14 Beta 5. However, it's important to note that this will be the final update before the stable release. Google has provided this information within the Android Developer's blog post. The beta update introduces improvements, bug fixes, and a couple of new features to the OS. If you're a beta tester, you can immediately install the update. Unfortunately, the stable update's release has been pushed to late August.
Update July 27, 2023: Android 14 Beta 4.1 has been released. Google has officially introduced this latest beta update on Reddit, and it comes with a significant number of bug fixes for a point update. Pixel 4a and newer devices will have access to install this update. It's likely that this could be the final update before the full release or stable version of Android 14. We should hear more about Android 14 from Tecno once the stable release is out.
Update July 12, 2023: Android 14 Beta 4 has been officially launched by Google. The update is being gradually rolled out to users who are eligible for Beta updates. This new Beta version might be the final or second to last update before the official release of Android 14 in August 2023. Beta 4 includes bug fixes, improvements, and new features for Android 14.
Update June 16, 2023: Android 14 Beta 3.1 has just been made available. This update introduces the June security patch and resolves several issues, such as the bug affecting fingerprint unlocking. Tecno should also be releasing the next beta soon.
Update June 07, 2023: Android 14 Beta 3 has been released, marking the achievement of Platform Stability and finalization of APIs. Tecno users can expect new features such as non-linear font scaling and enhanced control over app permissions. While Tecno has already participated in the beta program with the Camon 20 series, it is expected to release another beta of Android 14 soon, allowing Tecno users to explore the latest Android version.
Update May 29, 2023: Google has released the Android 14 Beta 2.1 update for Pixel devices, fixing bugs and improving performance. However, users have reported camera app crashes when switching lenses. Despite this issue, those with Android 14 Beta 2 can still update to 2.1 for a smoother experience.
The original post is as follows:
Tecno Android 14 Release Date
Tecno Android 14 will be released in Q3 2023 or later.
Unlike its sister company, Infinix, Tecno has been actively participating in providing users with the latest beta software as soon as possible. Last year, Tecno was one of the first OEMs to participate in the Android 13 Beta program with its Camon 19 Pro. Tecno continues the tradition this year by participating in the Android 14 Beta program.
Tecno is currently testing the Android 14 Beta on its latest Camon 20 series. That means if you have a Camon 20 phone, you can go ahead and test out the latest Android 14 software immediately!
As for the other smartphones, Tecno isn't very open about that. Tecno has always been lacking when it comes to providing stable Android updates. Plus, not many smartphones are supported. Currently, there is no official information so it is too early to comment. As for the release date, we can expect Tecno to release the update around Q3 2023 or later.
Tecno Android 14 Features
Regarding features on Tecno's Android 14, there isn't much to talk about, at least for now. However, we can expect the usual changelog, such as improved performance and battery life, better optimization, and more. Here are some of the features from the Android 14 Beta on the Tecno Camon 20 series:
Android 14 enhances privacy by blocking apps below SDK 23, boosting security against malware, and safeguarding user data.
Improved efficiency in Android 14 optimizes background tasks, downloads, and uploads, leading to longer battery life for smartphones.
With Android 14, low-vision users benefit from larger font scaling and smarter scaling, maintaining a proportional hierarchy while ensuring accessibility.
Tecno Android 14 Supported Phones
There is currently no official information on the list of supported devices. However, we can make predictions on which devices might get the update, by taking a look back at Tecno's track record. Here is the list of Tecno devices that might get the Android 14 update:
TECNO Camon 20 (Beta Available)
TECNO Camon 20 Pro (Beta Available)
TECNO Camon 20 Premiere (Beta Available)
Tecno Camon 19 Pro
Tecno Camon 19 Pro 5G
Tecno Camon 19
Tecno Phantom X4
Tecno Phantom X4 Pro
Tecno Phantom V Fold
Tecno Spark 9 Pro
Tecno Spark 10 Series
Note: The above list is unofficial, and some phones may or may not be included. Stay tuned to our site for the latest information on Tecno's Android 14 updates.
Tecno Android 14 Ineligible Phones
Here are the Tecno phones ineligible to receive the Android 14 update:
Tecno Camon 18 Premier
Tecno Camon 18P
Tecno Camon 18 & 18T
Tecno Phantom X
Tecno Spark 8 Series
Final Words
That's all about Tecno's Android 14. Judging by the past track record, we can say that Tecno will take its time to deliver the update to all the eligible devices. What do you think about the current update situation of Tecno? Let us know in the comments section below.