Little Hope is an interactive drama survival horror video game of The Dark Pictures Anthology. Little Hope is the second installment in the anthology, successor to the first one named Man of Medan, and is developed by Supermassive Games and published by Bandai Namco Entertainment. The initial release of the game dates just recently on 30th October 2020 and is available for PlayStation 4, Xbox One, Microsoft Windows.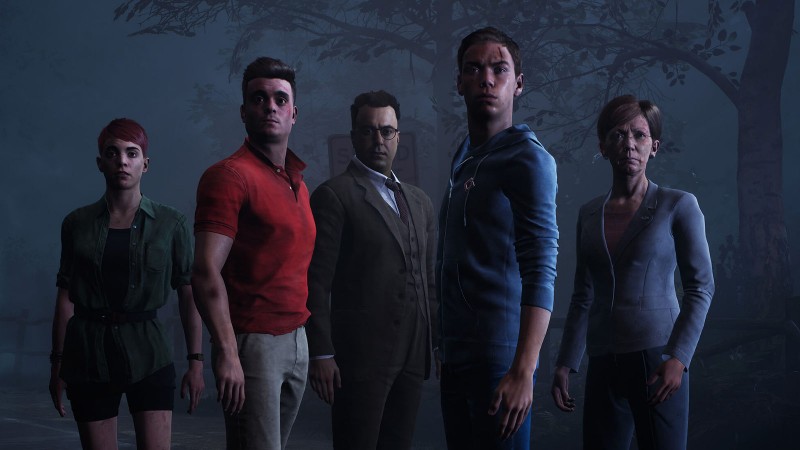 Who are the actors in Little Hope | Cast Details
The game is famous for its amazing gameplay and the cast and crew that have been brought over from the actual movie industry. Little Hope contains multiple actors and actresses casting many of the roles in the game. Today, we'll look at who they all are with the help of our guide on who are the actors in Little Hope | cast details.
Pip Torrens as The Curator
The face of Pip Torrens might be familiar to many people if you've played through Man of Medan. Pip Torrens plays the role of the curator or narrator in Man of Medan as well, where he is portrayed as a character that speaks to the user. Pip Torrens got wide fame with his role in the Netflix series The Crown, and for the leading roles in Poldark and Versailles. As far as his film appearances are concerned, he has played roles in The Danish Girl, The Iron Lady, War Horse, and Star Wars: The Force Awakens.
Will Poulter as Andrew, Anthony, and Abraham
William Jack Poulter plays the main protagonist Andrew in the game as well as the other character iterations such as Anthony and Abraham. You'll see him as a character with utmost importance and he plays roles of the most recognizable characters in the games. As you might already know, many characters in the game have multiple iterations. Among the cast, Will Poulter is the only actor that plays all three iterations of his character.
His notable film appearances include Dawn Treader, We're the Millers, Midsommar, and Black Mirror: Bandersnatch. However, his role in the fantasy adventure film The Chronicles of Narnia remains one of the leading characters in the series and he gained his first film recognition with The Chronicles of Narnia: The Voyage of the Dawn Treader.
Caitlyn Sponheimer as Taylor and Tanya
Caitlyn Spoheimer is an English actress and writer. In the game, she takes on the roles of the two characters Taylor and Tanya. Caitlyn Sponheimer is also a producer and director in real life and some of her notable works include April in Autumn (2018), The Boys (2019), and Kitty's Naughty Knickers (2019).
Rebecca Brierley as Tabitha
In the game, you'll find a character named Tabitha. This character is essentially the 1692 version of Taylor. The role of Rebecca Brierley gives voice to Tabitha in the game. Rebecca Brierly doesn't really have a long list of credits but some of the movies that she took part in are An Actor's Guide to Resting (2013), Pleasure Island (2015), and The Dark Pictures: Little Hope (2020).
Alex Ivanovici as John and James
Alex Ivanovici plays the role of the father in all three time periods in the game. More specifically, he plays figures such as John, James, and Joseph. Alex Ivanovici is a Canadian actor as well as a theatre director who has played small roles in big films like 300 and X-Men: Days of Future Past. Apart from that, he is a notable person in the video game industry, who has given voice and acted in various AAA title games like Assassin's Creed 2, Revelations, Brotherhood, etc.
Martin Walsh as Joseph
Joseph is the old-timey double to John in the game and it is Martin Walsh that played as Joseph. Martin too has only had minor appearances in films but two of the big titles that he took part in are Game of Thrones (2011), Curfew (2019), and Beautiful Thing (1996).
Ellen David as Angela and Anne
Ellen David is a Canadian actress and she's the voice artist behind Angela and Anne in the game. Her movie career is pretty good and has played roles in movies like Goon and 18 to Life. In addition to this, she also holds a strong working relationship with Ubisoft's games and has had voiced and acted in titles like Assassin's Creed 2, Brotherhood, Syndicate, Splinter Cell, and Watch Dogs.
Louise Atkins as Amy
Louise Atkins takes on the role of Amy, who is Anne's doppelganger in 1692 in the game. She is an English actress who dominantly works in small roles in television series such as Emmerdale and Coronation Street.
Kyle Bailey as Daniel and Dennis
Kyle Bailey players the characters Daniel and Dennis. Daniel and Dennis are the game's jock in the present day and the brother in 1972. Bailey, like some of his colleagues, doesn't have a long line of recognizing acting track but he has minor roles in television series like Heartland(2017) and Bitten(2014).
Scott Haining as David
Scott Haining did the voice for David in Little Hope, who is the 1692 version of Daniel. Daniel has three versions in the game, out of which two are done by Bailey, hence, Haining fills in the gap. Scott Haining is an actor from England, who has a family that's entirely musically talented. Although he doesn't have major film appearances, he did play roles in shows like Waterloo Road and The Innocents.
Holly Smith as Mary
Holly Smith is one of the younger actors to cast in Little Hope. In the game, she plays the role of the child Mary in 1692. So far, we couldn't find any of her other role appearances so we'll conclude that her list of experience isn't as extensive as the others'.
Ella Rose Roderre as Megan
Ella Rose Roderre is another younger actor that casts in the game. She is responsible for Mary's double's(Megan) voice in 1972. Although she is young, she has had appearances in the French series True North and the child's show Snowsnaps.
Kevin Hanchard as Vince
Kevin Hanchard takes on the role of Vince in Little Hope. Vince is the man that you meet at the bar, who you'll run into very often around the town. Some of his notable appearances were in Orphan Black and The Expanse. Other works include his role in Suicide Squad as well as some other video game, the popular one being Watch Dogs 2.
Also Read: Fix: Watch Dogs Legion Season Pass Not Working
David Smith as Reverend Carver
David Smith is responsible for the Reverend Carver character that you'll see in 1692 flashbacks. Depending on your perspective, this character in the game can be considered as evil or the exact opposite. Smith is an American actor and a model from Chicago. He has minor roles in TV shows and is featured on the My Network TV telenovela Wicked Wicked Games.
Coming to a conclusion, that covers up the cast details for Little Hope. From what's understandable from the guide, the game contains crew from mainstream films to big and small TV shows, which pretty much makes the game more interesting. That said, we hope reading the guide above has brought some valuable information and help to you. Please let us know by commenting down below if you have any further queries regarding the same.
Also, check out our iPhone Tips and Tricks, PC tips and tricks, and Android Tips and Tricks if you've got queries for it or want help. Thank you!