Apple's introduced Screen time With iOS 13 and iPad 13, allow you to restrict time for you or your Kids Screen. Even, It informed you of the decision a timed a specific app, Website, and more on your device. Where you can limit the time for an app to view the report you spend on an app. Apple's users can use a Passcode on there Apple iOS and iPadOS to secure their photos, Emails, or sensitive information that he/she didn't want to share.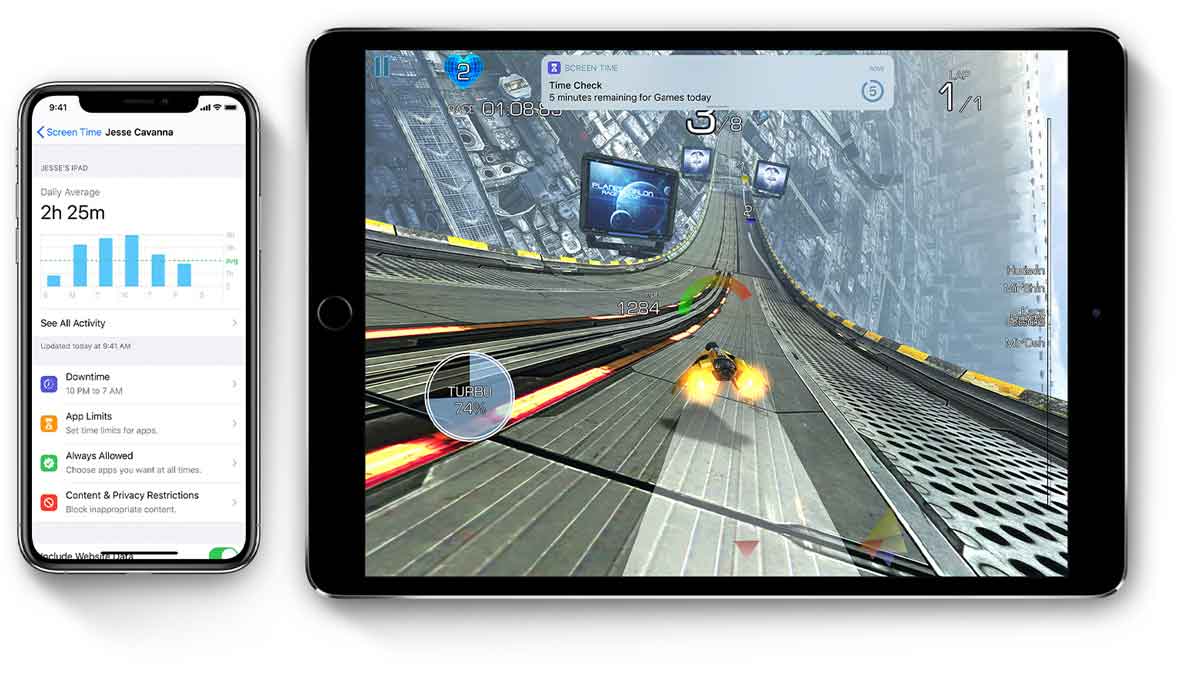 Additionally, On the other hand, Sharing your device for Sometimes but didn't allow him to access the app, image, or anything to anyone. It is quite handy and useful to use a passcode on your iPad or iPhone. Today, We are going to learn how you can lock apps with a passcode.
Lock your Apps on iPhone and iPad with a passcode.
Open the "Setting" app on the iPhone or iPad.
Tap on "Screen Time."
(Screen time enabled by default.)
Then, Tap on "App Limits."
(Tap on the Switch Next in Controler Center under Allow access when to lock, if you want to access for a Specific time.)
Here, you have to set a New Passcode.
(You can probably close the app for "Today," "Last 7 Days" and find the app you wish to secure.)
Now, you have to choose Apps or Select Apps.
(That you want to set a limit for all apps or Tap on "Add" to add more minutes.)
Choose "Next" after selecting all apps to set time.
(Use Time Picker to choose a time by setting it a Single Minute. Meanwhile, you can also Customize effect by tapping "Customize Days" and Tap "Add" when ready.)
Exit "Setting" after you are done with your app selection and set up.
That's it When you Open.
Note: you can not lock apps like Settings, Phone, Wallet, Clock, and Find my Phone using Screen time.
How to access the locked apps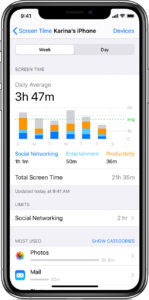 When your app the app after exiting the time, Then there is a "Ask for More Time" at the Time Limit screen.
You have to first, "Enter Screen Time passcode."
(You Will find "Ask for More Time")
It will ask you to add 15 Minutes, Hour, or Approve all day.
(ask you the time and want to access the app.)
It will lock the app again after select time over.
Note: Those apps turned Greyed out, suggesting they are locked.
Whereas it quite helpful but sometimes people forget the passcode for the Screen time passcode. Moreover, This seems quite stupid and want to erase your device, and restoring your device from backup would not remove your passcode.
Note: In case you forget your iPhone, iPad Passcode, and disable. Then take your device to Apple Retail Store or Apple Authorised Service Provider.
Change Screen Time Passcode on iPhone or iPad.
Open the "Setting" on your device.
Scroll down, Head over to "Screen Time."
Now, Tap on "Change Screen Time Passcode."
Confirm the Pop-up with "Change the Screen Time Passcode"
Enter the Existing "Screen Time Passcode"
Now, Enter the New Password twitch With a Confirmation.
That's it, and You can Now Continue to use your Device as Usal.
The password for screen time limits reset every night at midnight, based on your region. It is one of the most effective ways to analyze usages in apps without completely lock an app.
How to Remove your Passcode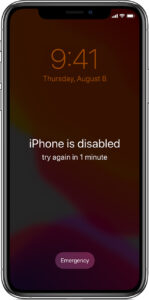 Press and Hold Side Button and one of volume button until the power off slider appear.
Turn off your device and connect to your computer while holding the slide button.
Hold the Side button until the recovery mode screen appears
Locate on your device on your computer to restore / update takes 15 Minutes.
Wait to finish and then set up your device for continuous use.
Note: It based on your Device generation. You can head over to Apple Support to know in-depth.
Hopefully, you find the solution helpful and Did screen time limit effectively work for you. We like to listen to your valuable opinion and feedback in the comment section down below. Stay tuned for more further updates in the future on the same.