If you are an office buddy, then Logitech MX Keys is the best choice for you. Well, the company itself claims that once you fully charge the battery, it will last around ten days. However, if you will not use the backlights, then the fully charged Logitech MX Keys will stay powered for up to 5 months.
Well, it also depends upon the users and computing conditions for which you are using the MX Keys. This keyboard takes around 4 hours to get fully charged but sometimes may take more depending upon its condition.
However, apart from this, many users are recently started reporting that the Logitech MX Keys battery is not charging at all. Well, this is a very common issue, and there are many fixes available using which you may be able to fix this battery not charging issue on your Logitech MX Keys. So, let's take a look at them.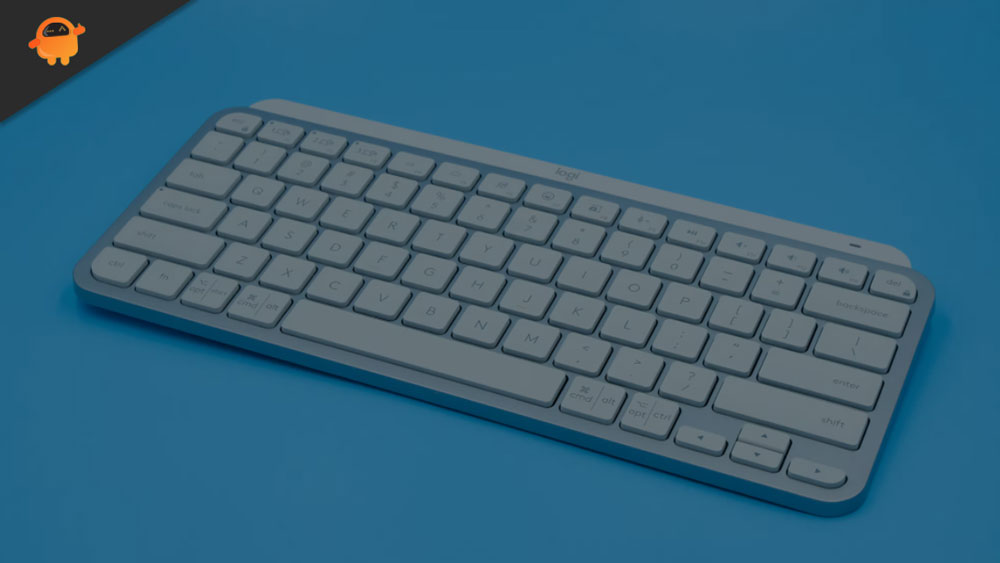 How To Fix Logitech MX Keys Not Charging Issue
There could be a very common reason behind this issue. Yes, it has generally been seen that this type of issue occurs due to a faulty or damaged cable that you use for charging the keyboard. Anyway, don't worry! We have many solutions for you to fix this issue. So, let's get started with it:
Fix 1: Check Power Supply
There is a huge possibility that your power supply may be fluctuating or not providing enough power so that it can charge up. To charge your Logitech MX Keys, there is a need to have a proper power supply. So, if possible, then we recommend you try charging it using a different power socket. Many users previously reported that this helped them fix the battery not charging issue.
Fix 2: Test With Another Computer
If you are using your computer to charge your Logitech MX Keys, then we suggest you try charging it using a different computer. As most of the time, the problem may not possess on your keyboard; instead, it may occur from your computer's side. So, if possible, then try to imply this method and let us know if you are now able to charge the battery or not.
Fix 3: Check The USB Cable
There is the possibility that the USB cable that you are using in order to charge up your MX Keys battery is having some fault or have damage. Therefore, in that situation, except replacing the cable, you have no other choice. So, we suggest you thoroughly investigate the USB cable and look for damage, if any, and if needed, then replace it. After that, again check if the keyboard starts charging or not.
Fix 4: Check The Port
Did you check the keyboard ports? Well, there is a possibility that there is some dirt stuck on the charging port of your keyboard. So, it is recommended to check the ports and clean them properly, but be careful don't damage the pins found under the ports. This will surely help you fix the battery not charging issue.
Fix 5: Go To Service Center
We regret if nothing helps you, but still, there's hope as there are chances that the battery may get dead. That's why it is not charging. So, you can hover over to the nearest service center and tell them about the issue that you are using. After that, they will fix it, and if needed, they also change the battery of your Logitech MX Keys.
From Author's Desk
So, that's all from our side on how to fix if the Logitech MX Keys battery is not charging up. We hope this guide has helped you. But, in case you have any other option that will help our users to fix the charging problem, please comment below.