There is no comparison between the Logitech MX Keys and Logitech K800 wireless keyboard. In addition to being more durable, it can be used simultaneously with three devices via Bluetooth, and it has a noticeably better typing experience. In nearly every category, the MX Keys provide better value.
Nevertheless, the MX Key connects to your computer using the Logitech Unifying Receiver. This dongle will work with any PC or Mac with a USB-A port, so plug it into one, and the keyboard should be recognized instantly. Furthermore, key combinations can be mapped to different shortcuts with Logitech Options software.
But, still, in some cases, it is seen that the Logitech MX Keys are not connecting to Bluetooth. Well, that's also the reason why we are here; in this guide, we have described some fixes that will help you to resolve the MX Keys not connecting to the Bluetooth issue. So, let's get started with them: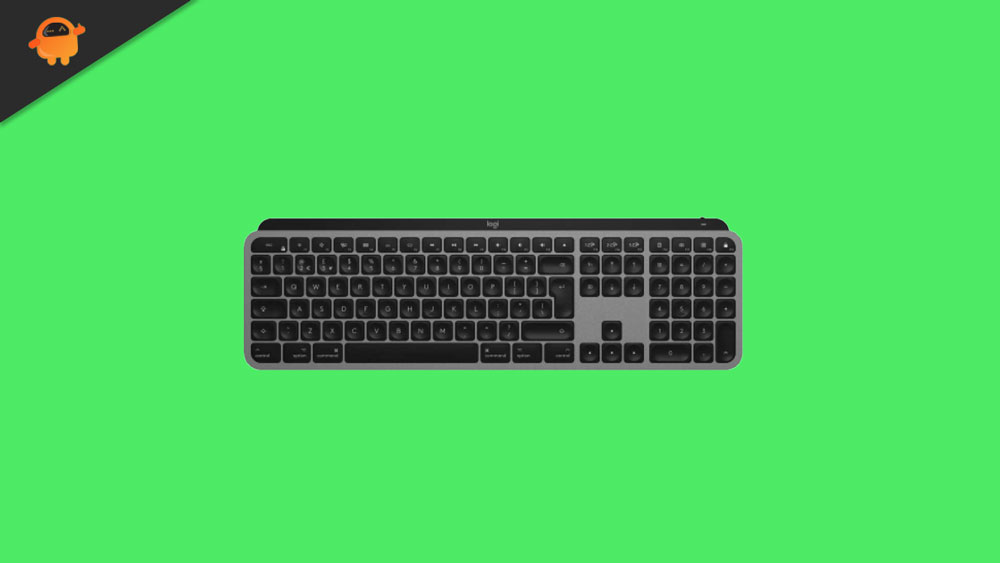 How To Fix Logitech MX Keys Not Connecting to Bluetooth Issue
Here are some of the best fixes that we have for you that you can use to resolve the Logitech MX Keys not connecting to the Bluetooth issue. Hence, if you are experiencing this issue, then make sure to follow these fixes:
Fix 1: Reconnect Your Keyboard
Did you try reconnecting your keyboard again to your PC? Well, there are huge chances that your MX Keys may not able to make a connection to your PC is just because of some temporary random bugs. Therefore, we suggest you to try connecting your keyboard again.
But, before doing so, make sure to disable and then enable your system's Bluetooth device. After that, turn on your MX Keys and check if it is now able to reconnect to your PC or not. However, if it is still not working, don't worry, as we have more fixes for you in this guide.
Fix 2: Restart Your Device
We regularly do a lot of work on our PC, and our system starts to cache the temporary data of all the processes we do. Sometimes, though, these files get damaged due to random errors or glitches, resulting in our systems performing poorly.
Unless you restart your PC, this issue continues to occur because it interferes with other hardware in the system. Moreover, when your PC is rebooted, all background processes are terminated, and temporary files are removed.
Thus, various problems encountered by a Windows PC will be resolved. However, we recommend that before you try any of the above fixes, you first reboot your system to verify if it resolves the problem.
Fix 3: Make Sure The MX Keys are Fully Charged
Most of the time, we forget to charge up our external devices, due to which our device fails to work properly. Therefore, you must check if your MX Key's batteries are fully charged or not, as a low battery may also be the reason why it is not connecting to your device Bluetooth.
But make sure to charge it using the original cable. However, charge it for about one hour and then check again if the issue is occurring anymore or not.
Fix 4: Check For Keyboard Driver Update
With any current USB-compatible keyboard, the default drivers that come with your Windows operating system will install it as a plug-and-play device. But, MX Keys does offer their own software using, which works properly on your device.
It only controls the keyboard's hotkeys (typically an extra row of keys on the top row). So, you must try to check if your keyboard drivers are updated or not, and to do this, you have to follow these steps:
Search for device manager using the taskbar search box, then tap

Device Manager

.

After that, select the

Keyboards

section to expand it. Then,

right-click

on the device name for which you want to update the driver.

Choose

Update Drivers

.
Fix 5: Update Your OS
If you have just updated your keyboard's drivers but still experience this error, it may be that your older operating system is to blame. Therefore, we suggest you check for system OS if you have not done so recently.
Now, if you don't know how to do this, you can simply use the Windows Search bar and search Windows Update. From the results, open the one you want.
Then, on the next page, hit the Check for Updates button and wait for your system to search for and install the update. After you've completed these steps, reboot your device and see if it has resolved the issue.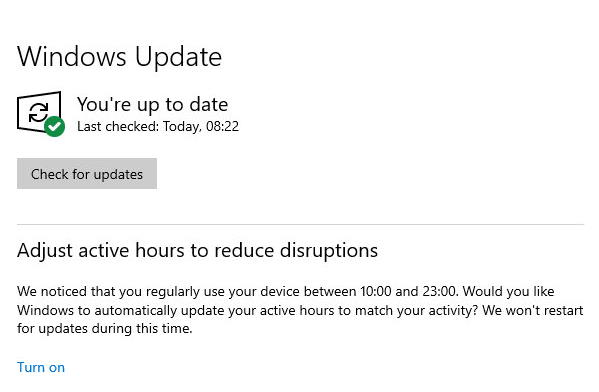 Fix 6: Reset Your PC
Upon restoring a computer, all current software is erased, including any problems that have developed, and it can be started fresh from scratch. If you start from a clean state, it will be easier and faster for you to identify and fix these types of problems as they arise.
Afterward, the Bluetooth connection issues with Logitech MX Keys will automatically be resolved. So, in case you don't know how to reset your Windows PC, then these steps will help you:
Initially, hover over to the

Settings

by clicking on the gear icon in the Start menu.

Click

System

.

In the left pane, click

Recovery

.

Reset this PC, Advanced startup, and Go back to an earlier version of Windows 10

are the three main options you have. For a fresh start, we suggest you should choose the Reset this PC option.
Fix 7: Check For External Damage
There is a huge possibility that your MX Keys may have some external damage due to which they may not connect to Bluetooth.
So, we advise you to thoroughly check your keyboard and see if there's any damage that occurs in it, such as dent, crack, etc. However, in case it has any damage on its external body, then make sure to go to your nearest service center for a repair.
Fix 8: Contact the Support Team
Unfortunately, suppose none of these troubleshooting methods help you, except for contacting the Logitech support team. In that case, you have no other option since they may have some fixes that further help you resolve this error. So, use the given link and contact the Logitech official.
Wrap Up
So, that's all on how to fix the Logitech MX Keys not connecting to the Bluetooth issue. We hope that the troubleshooting methods we have described earlier in this guide have helped you. However, in case you have any doubts or queries or even want to share more fixes with us that we forget to mention here, comment below and let us know.