With technology advancements, it has become common to connect more than one device to your workflow. Be it a gamer, office worker, developer, or YouTubers; one PC is not sufficient enough. Here Logitech MX Master 3 Flow has special features on the table and allows you to use the same mouse and keyboard to work across multiple devices seamlessly. However, the configuration for the same can be a little tricky, and that is why many users do complain that their Logitech MX Master 3 Flow is not working or not a functional issue.
With the latest Logitech MX Master 3 Flow, you can connect multiple devices to the same I/O devices and use them as one. This also includes cut, paste and copy controls as you can just copy files from one computer and paste it onto other using the same mouse. The process is much faster and not to mention effortless on many levels. So ultimately, many users are using the Logitech Flow devices, and important to know how to troubleshoot when they are not working perfectly.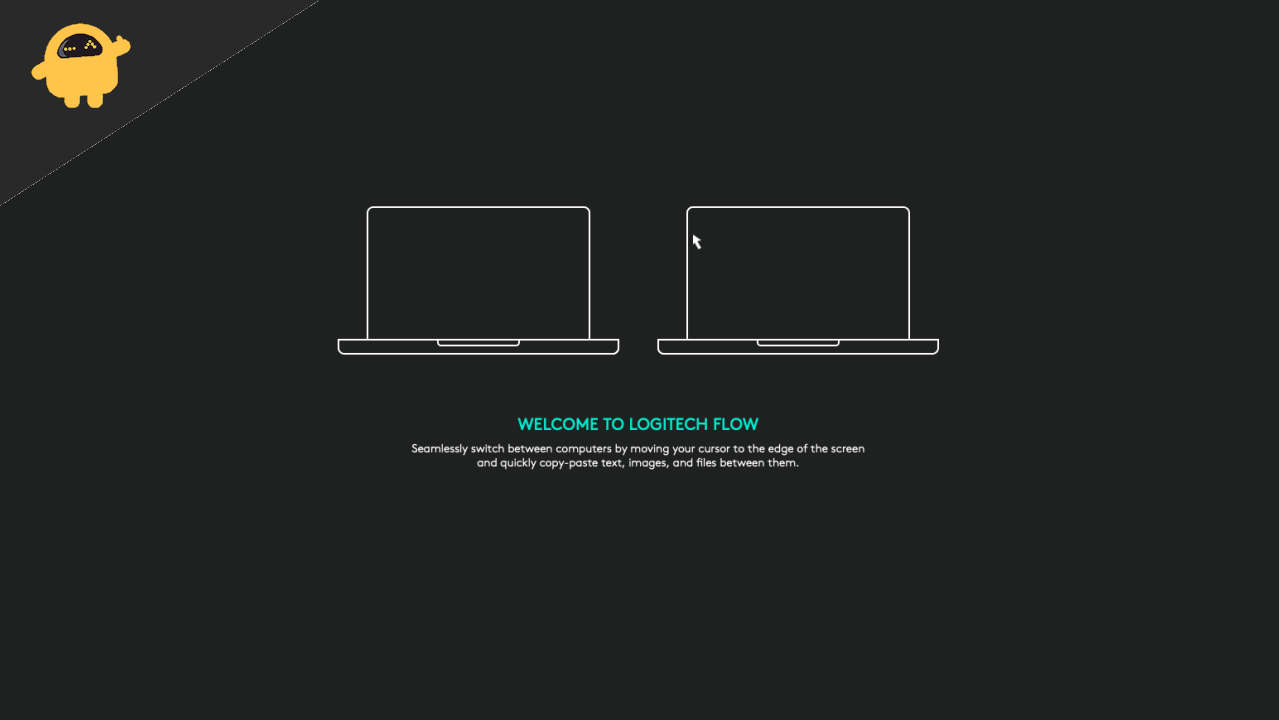 Fix: Logitech MX Master 3 Flow Not Working
Gone are the days when you manually have to copy the file to a pen drive in order to transfer it to another machine. With MX Master 3 Flow, you can do it with the mouse, and it works magically. But for some users, it is not working, and here are some troubleshooting ways to fix the same.
Method 1: Check Wireless Network
In most cases, the issue of Flow not working across Logitech devices is the internet connection. First of all, the internet connection should be fast with low ping. And all the devices should be connected to the same network without any network restrictions.
Method 2: Update Logitech Options
Logitech keeps updating the Flow software to support more devices and adds new features. If one of your devices is on an older version of Logitech Options, then the Flow setup will not work. For that, make sure all your devices have the latest version of Logitech Options installed.
Note: There are two software sets available from Logitech – Logitech Options & Logitech Options+ Beta. If you install the beta version on your device, then the same must be done on all connected devices as well.
Method 3: Disable Malwarebytes
In many cases, users install several Antivirus & Antimalware software to keep them protected against any internet threats. However, many users have reported that Malwarebytes is actively blocking access to Logitech Flow operation.
So you can uninstall or disable Malwarebytes and see if it helps. The same goes for any other Antivirus or Antimalware application you have installed.
Method 4: Set Network As Private
According to Logitech's official forums, the FLOW feature does not work on public networks. On Mac, whenever you connect with a WIFI, it automatically assigns it as private unless specified otherwise. However, it's different for windows, so you have to set your WIFI network profile as Private for Logitech FLOW to work properly.
Open Windows settings and navigate to WIFI Settings.
Here navigate to the Network profile and set it as private.
Once you do that, restart yoru PC and see if it resolves the issue.
Method 5: Configure Firewall
Many users have reported that the Logitech MX Master 3 Flow not working issue is caused due to improper configuration on Windows Firewall. Windows Firewall is an inbuilt security system that helps to prevent any internet attacks on your PC. However, it also rejects or blocks all requests made by Logitech FLOW services, and hence it does not work.
To make sure everything works perfectly, you need to exclude Logitech services from Windows Firewall. Here's how you can do that:
Open Windows security and navigate to Home > Firewall options.
Here click on the "Allow an app through Firewall" option.
Select all services from Logitech, eg. logioptionsmgr.exe and logioptionsmgr.exe and allow these apps.
Restart your PC and see if the issue is resolved. If not, try to install Logitech Options once again and see if it helps.
Method 6: Enable Logitech Options Daemon
This method is specifically for MAC users. As many people use Mac + Windows combination of computers, Mac needs an additional set of settings to enable Logitech Flow services.
Open Mac Settings and navigate to Security and Privacy.
Here Choose Input Monitoring and click on the plus button to add a new item.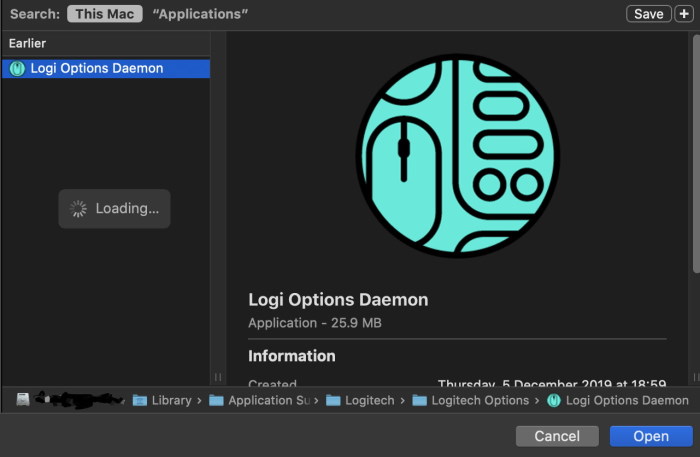 Now choose Logi Options Daemon from the list. You will find it in Library > Applications > Logitech > Logitech options folder.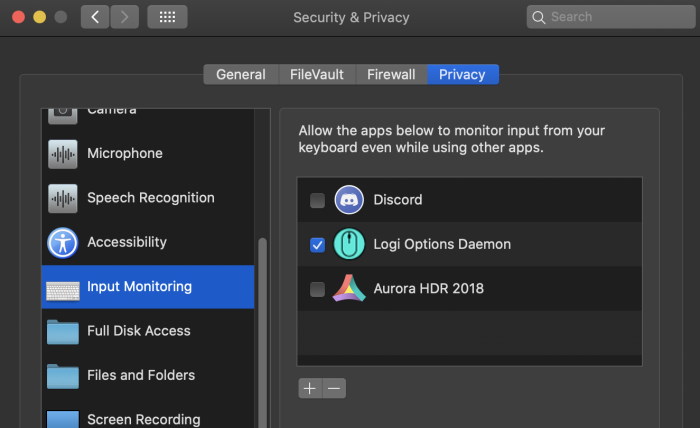 Checkmark Logi Options Daemon and restart your Mac.
If you have multiple Mac devices, then you need to enable Logi Options Daemon in each of them.
Method 7: Install Logi Options + Beta
If none of the above methods helps you, then you can try the latest beta version of Logitech Options, which brings extended support for FLOW-enabled devices. All you have to do is uninstall the old Logitech Options from your PC and install the latest Options+ Beta software.
Please note that all your connected devices need to be on the latest Logi Options+ Beta software to enable the FLOW feature.
Conclusion
This brings us to the end of this guide for fixing Logitech MX Master 3 Flow Not Working problem. Please note that if you are copy-pasting files with large sizes, then MX Flow can take a little longer than usual to function properly. Apart from that, the above methods will help you to troubleshoot the problem and help you to fix any existing issues.