The signal app is currently the hot favorite of social media users. People are turning away from WhatsApp due to its controversial privacy policy. If you have a privacy concern, then Signal is the best application you can have for sending instant messages and media sharing. Speaking of which you can use Signal as the default messaging app on Android. In this guide, I will show you how to do that.
Instead of having multiple messaging apps on your phone, it is better to have one app that serves all the purpose. The signal is a good choice for being the main messaging app for the simplicity in usage it offers. There is a shortcoming though. Only on Android devices, you can use Signal as the default SMS app. If you have an iPhone/iPad, then you won't be able to set Signal as the primary app for messaging. So, grab your Android phones/tabs, and let's get started with the guide.
Make Signal Your Default Messaging App on Android
Even though you will be able to send regular short text messages using Signal, they won't be encrypted unless the recipient is using Signal. The messages that you exchange with other contacts using Signal are all encrypted.
Setting Signal as Your Main SMS app
Launch Signal
Tap on the 3-dot button at the top-right corner of the screen

From the menu select Settings
Then tap on SMS and MMS [it will be off by default]

On the next screen tap on SMS Disabled
A menu will show up with a list of all the installed messaging apps on your Android device

Tap on the radio button beside Signal
To confirm tap on Set as default
Once you set Signal as the default messaging app of your Android device. You can see all your contact list appear on Signal.

From that list of contacts, those who are using the Signal app, you will see them appear under the blue color alphabet which is the first alphabet of their names. The others who don't have Signal installed their names alphabet will show in gray color.
Also Read: How to Fix If Signal App Not Working on your device
Unsecured SMS
When you try to make a call to a contact that is not using Signal, You will see an unlocked lock on the phone call icon. This means the call is not encrypted.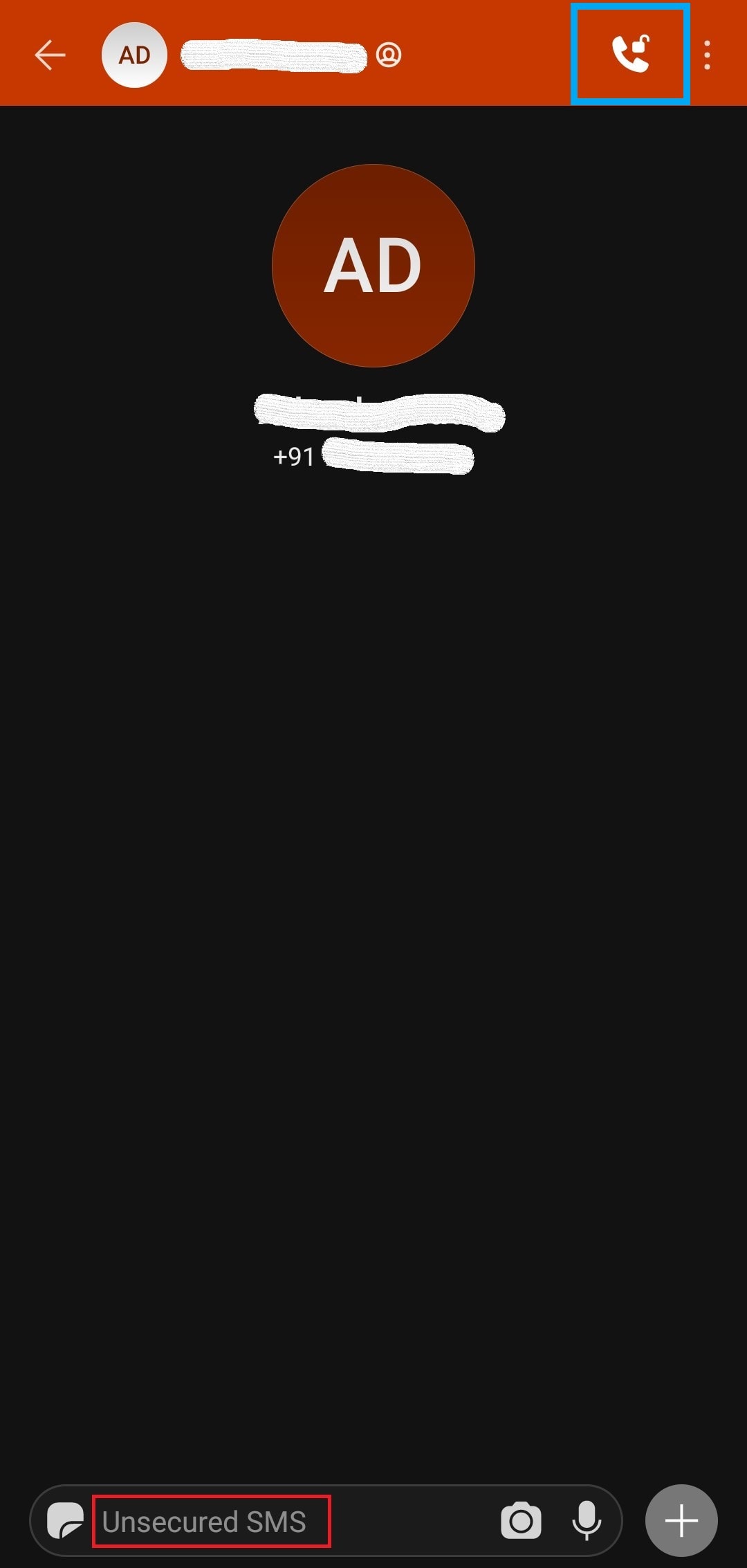 In the message typing box, you will see it says Unsecured SMS. This means no encryption will take place for conversations that you carry out.
But when you try to send a message to someone that uses Signal as you do, you get two options if you tap and hold the message send button. You can send the message as Insecure SMS or the regular encrypted manner as offered natively by Signal. You can see the screenshot below to understand what I'm explaining here.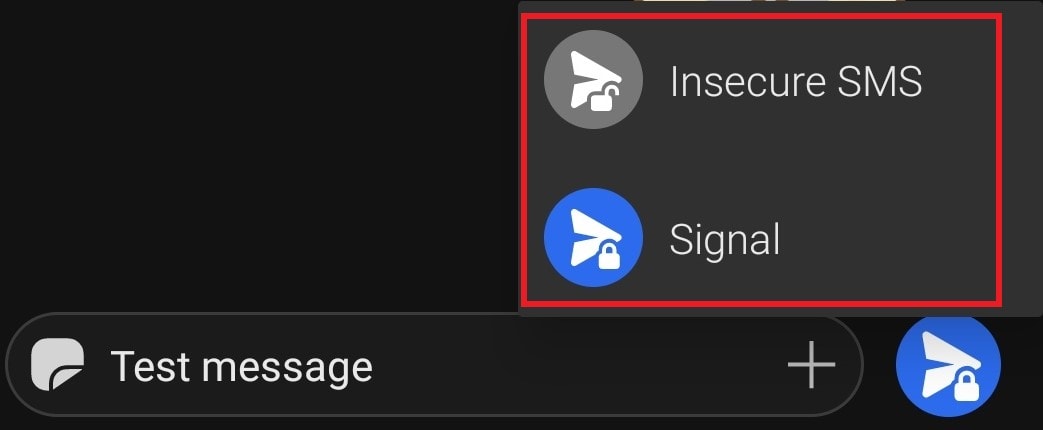 So, that's it. If you want to break out from using your regular message app and make Signal the default messaging app of your Android device, then this guide will help you out.