mDisk.me links are the go-to links for Telegram users to stream anything they want, for free, using their default video-playing applications. Many share mDisk.me links with users on Telegram to share any for free, and for a long time now that is what most users are using to stream their favorite videos or movies with just a single click. However, recently, many users have pointed out that when they are clicking on the mDisk.me links, it is showing up as server timed out or connection not established error.
This means that mDisk.me links are no longer working for any of the users. There could be several reasons behind this issue. It could be a server issue, a maintenance or update issue, a network problem or a browser issue. If you are one of these troubled users, this article should help you. In this article, we have included some common solutions that could solve your problem. So without any further ado, let's get into it.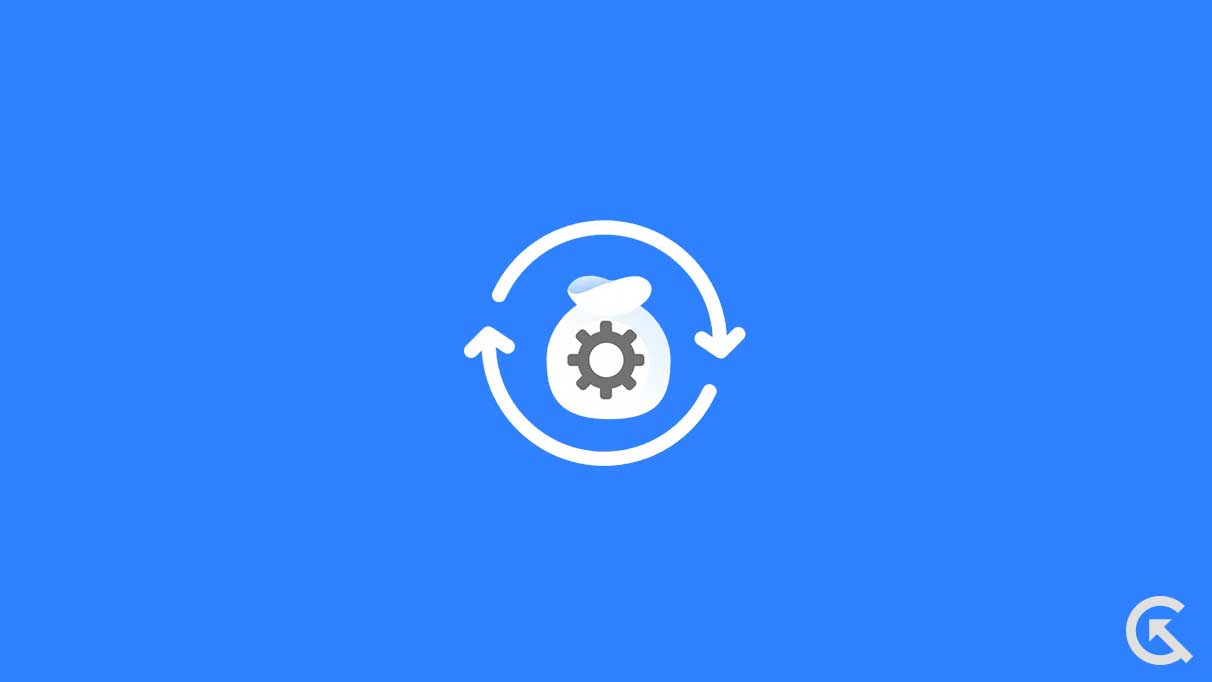 How to Fix mDisk.me Not Working?
The solutions mentioned here are basic and certainly, one of these solutions should solve the problem for you.
Restart your Device:
As simple as it may sound, sometimes, when you encounter an issue for the first time, a simple restart is enough to fix it. Even with the mDisk.me not working issue, you could try and restart your device and see whether that solves your problem. If you are using a smartphone, restart it right away.
After the restart, if mDisk.me is still not working, try the next fix.
Check mDisk.me server status:
Visit mDisk.me website and social media handles and check for any server outage issues. If the servers are down, you might see some fatal error popping up on your screen. If there is a server issue, you have to wait it out. You have to wait till the site's developers fix the problem on their end. Once the servers are active again, try using the site again. It should work fine.
There are sites like Downdetector that could help you check the status much more easily.
If the server status is active, but you still get usage issues on your end, try the next solution.
Clearing cookies will mean that websites you have visited will load slower than before. And forms also won't be filled out automatically. You will have to fill out every piece of information manually. Some websites might even show up error messages and then ask you for permission to allow cookies again.
But with your mDisk.me server issue, the cookies in your browser could also cause your problems. If there is any inconsistency in the cookies stored for the website, the site will not function properly. So you need to clear out cookies and see whether that solves your problem.
To clear out cookies, you will have to clear out the cache for that website, and that will clear out the cookies. Now, if you use Chrome or any other browser on your phone and PC, clearing out the cache from your phone won't take care of the cookies on the PC. Cookies are hardware-specific, so you must clear out cookies on your device to access Metamask. And clearing out a site's cookie on the Chrome browser won't clear it out from Firefox, Safari, or any other such browser. To get rid of cookies on every browser you use on a device, you will have to get into the settings of each of these browsers individually.
Here in this guide, we will guide you through the process of clearing out cookies on the Chrome browser. But the process for Safari or Firefox will also be pretty similar.
Launch the Google Chrome browser.
Navigate to Metamask.
Click on the small lock icon next to the address bar.
Click on Site Settings.
Select the Clear Data button.
Tap on Clear again to confirm your action.
Refresh the webpage.
Some sites have subdomain websites. These will need some additional cleaning.
In the address bar of your Chrome browser, enter "chrome://settings/content/all" and press Enter.
You will see a list of websites. Find Metamask here and then click on it.
In the next window, click on the Clear Data button.
Click on Clear again to confirm your action.
Try the next solution if clearing out the cookies and data did not solve your problem with mDisk.me
Switch to a different browser:
If you are struggling with a problem on a particular browser, it is time to switch. There are several options for browsers for both PC and smartphone users, and there is one for everybody. So, install any browser that looks good to you and try accessing mDisk.me on that browser.
If it still does not load up, try the next solution.
Check your internet connection:
If none of the solutions mentioned above worked for you, you should consider the problem with the connection as well. A connection problem will mean a slow internet speed across everything. So try opening another website or app on your device, and see how fast that loads up. If there is a log there, then the problem is indeed your connection.
As a solution, you can try resetting your router. You can do that by completely turning it off and removing cables from the socket for a few minutes. After you put together everything again, your reset will be complete. Then try re-accessing mDisk.me. If it does not work, try contacting your ISP. Let them know, and they should provide some help.
Use VPN:
Some ISPs have certain websites or webpages blocked or censored for some violations. If you reside in a country that sensors many internet sites, then VPN could be your only solution. If you do not have a VPN installed on your device, you should get one. There are several options, from some free ones to some high-speed premium ones. As per your requirement, get a VPN installed and connect to a different country's server.
Then try accessing mDisk.me on your Browser again. It should load up without any issues.
So these are all the solutions one can try to fix the mDisk.me not working issue. If you have any questions or queries about this article, comment below, and we will get back to you. Also, check out our other articles on iPhone tips and tricks, Android tips and tricks, PC tips and tricks, and much more for more helpful information.