Mercari is a web service where you can buy or sell products online. You are thinking about buying or selling goods on Mercari, and you are concerned about its legitimacy? There is no such report of any fraud and scam on Mercari. However, there are a few complaints, and you should know about it.
The site is quite similar to eBay and Craigslist, Mercari is popular among people because of the huge discounts on goods. Mercari is a legitimate site for business and buying goods. However, you must be careful about the site to avoid scams by the sellers.
We know the site is safe and legit because there are strict rules and charges for those who violate the site's policy. Moreover, there is a mobile app, and it enables you to send reports. So, if you are a victim of a scam by a seller, then you can report it to the site. The seller will face the consequences.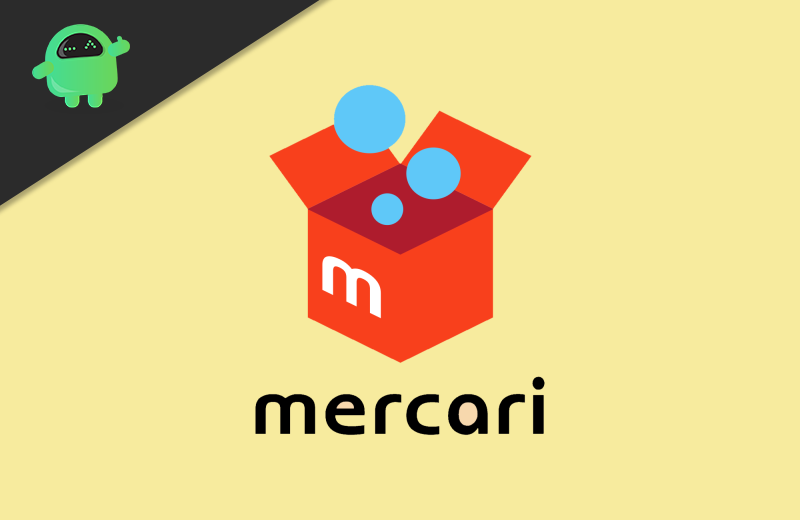 What is Mercari & Is It Legit?
As mentioned above, Mercari is a safe site where you can buy or sell all kinds of products; hence it is a reliable e-commerce marketplace. Though the site is safe, it doesn't mean that there are no users who will try to scam people. Sellers can scam people with fake goods. To avoid such scams, the best way is to use common-sense. Since there aren't any retailers on the site, so there is no guarantee about the legitimacy of the people who are buying or selling goods.
Since Mercari only give payments to the sellers if the buyers receive the product, you can rate or report the sellers. Mercari will refund your payment if you don't receive your goods or services.
However, there are a few complaints that mentioned Mercari not co-operating with the victims. Well, those are the people who got a scam because of their fault. You must Apply your common sense while reviewing the products, to avoid scams, more about avoiding scams on Mercari will be discussed further.
How do people get Scammed on Mercari?
People who sell products on Mercari know that Mercari doesn't pay if the buyers don't receive the product. Therefore, people who want to scam people often force buyers to go outside of the Mercari app. They talk about the deal on other social media apps like WhatsApp, Facebook, etc.
It is against guidelines as the deal must take place within the Mercari app. However, there are people who can manipulate others with sweet talk and take the money outside the Mercuri app. People get scammed like this.
Also read: How to Know If someone Tapped your Phone
Well, now you know how people get scammed on Mercari. But there is another kind of scam that is going on. People fake their products in order to scam peoples. However, these scams get caught easily, and most of them fail due to the strict rules of Mercari. These people who scam people, their profile looks fresh, and they don't get a good review.
Tips To Keep Yourself Safe From Scammers on Mercari
Never Deal Outside the App: Never take the risk to deal with the seller outside the Mercari app. It is against guidelines to do such an act; dealing outside the app can put you into risk, and you can get scammed.
Never Share Personal Information: Don't ever share your personal information with anyone. More information other people know more you will be at risk, they will eventually find a way to manipulate you. So, never share your email address, phone number, home address, etc. to any buyers or sellers.
Always be Skeptical: Always research about the product that you are buying and selling on Mercari, it will be helpful for you.
Keep a Secure Password and Never Share Login Details: There are people who can try to hack your Mercuri account, especially if you are a seller. So make sure that you keep a strong password and never share your login details with anyone.
Never Buy or Sell Prohibited items: Mercari bans such activities immediately.
Always use a Credit Card: Credit cards come with more protection than the debit card, so there is less chance of fraud using a credit card rather than a debit card.
Confirming Order Within three days: Buyers have three days of time to confirm that they have received the products. If they find anything wrong with the product, they got three days to report and return the goods.
Quick Tip
You should never give your personal information to anyone. Moreover, avoid buying or selling any product that is prohibited. Always check for the reviews. If you see negative reviews and good reviews, then know for sure the product is legitimate. Also, check for multiple pictures of the product from multiple angles.
Conclusion
Though Mercari is a completely safe e-commerce site for buyers and sellers, in order to avoid getting scammed, you must always look for the signs. If you see the buyer or seller is going inside the app or violating any Mercari guidelines. Then it is your best choice to keep your distance from that buyer or seller.
Never trusts the prices that look too good to be true. Avoid buying expensive products at a low price. There is always something wrong with such products, if you are selling, make sure your list is accurate.