Microsoft Intune has become a core part of their Endpoint managers. As a cloud-based management tool, InTune maintains a great balance between mobile device management and mobile application management. However, since Android 12 rolled into the market, the management system has been facing considerable troubles with issues like Microsoft InTune Missing Certificate Error. As per users, the devices with work profiles are constantly losing access to the certificates of the email clients and VPN apps.
The issue was first detected with Samsung phones with Android 12. However, over a very short period of time, it has spread to other devices like Oppo, OnePlus, and keeps on expanding to other Android devices. So far, apps such as Gmail and AnyConnect VPN have been affected. And it is no longer before more apps get added to the list.
Since the reason behind this is assumed to be the fact of Google removing the permission of apps to access hardware identifiers. As a result, there is no permanent fix for the issue. However, we might definitely have something up for you to help fix the problem at least for the time being if not permanent.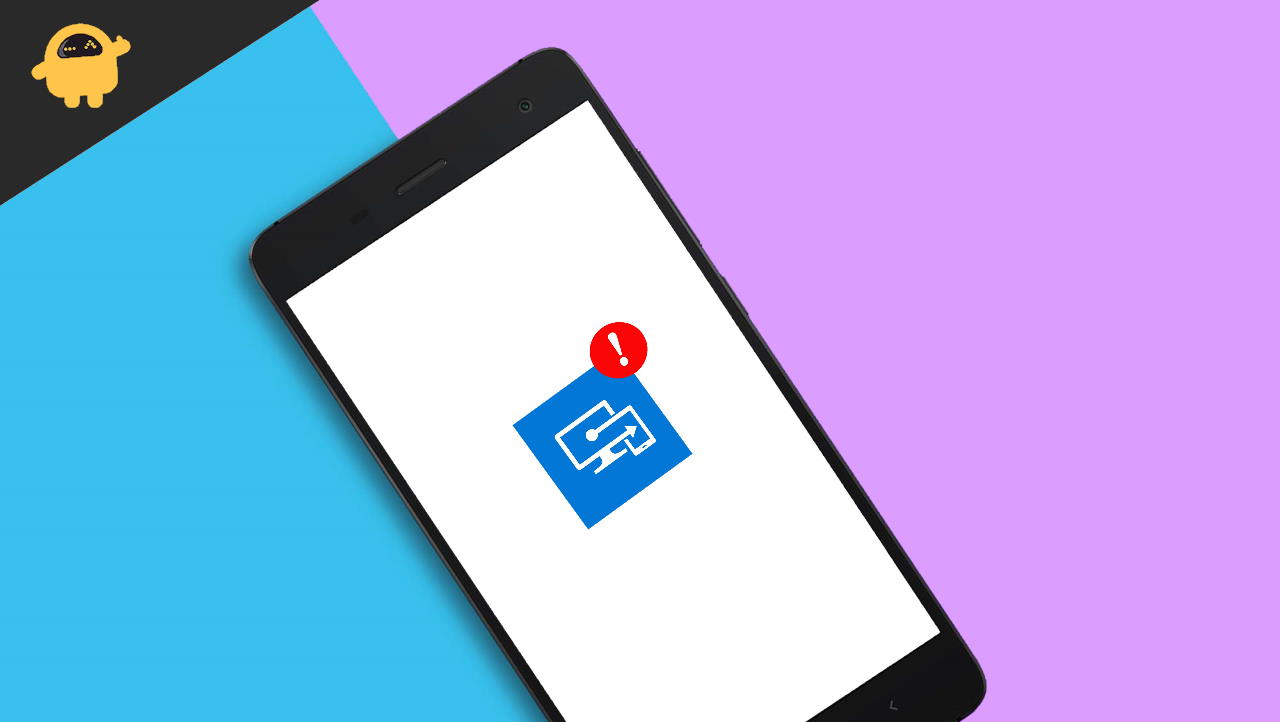 Fix: Microsoft InTune Missing Certificate Error on Android 12
As of now, Gmail users trying to access their emails are facing a Can't reach server error. On the other hand, the AnyConnect VPN keeps asking for a valid certificate to establish a connection. Fortunately, we have got solutions for both problems. So, be with us till the end to resolve these issues and get back to the regular performance of the applications.
Enable browser access
Sometimes the error message comes due to no browser access which is required to run and cross-validate security certificates. You will find the browser settings in the app itself.
Open the app and open its menu. Here are the select settings.
Next to Enable Browser Access select Enable.
On the Device Administrator screen, select ACTIVATE.
Note: these settings may differ from device to device, but the motive is the same – to enable browser access to the app.
Manually install Certificates
The reason you are getting Microsoft InTune Missing Certificate Error is that there is no certificate, to begin with. Although your Android 12 smartphone is designed to install all important certificates on its own, it might miss a few and that's what causing the issue. But don't worry, this can be done easily with help of internet explorer.
Open internet explorer/Chrome on your PC and go to your organisation website.
Here you will see a padlock icon on the address bar. Click that.

Click on the view certificates option.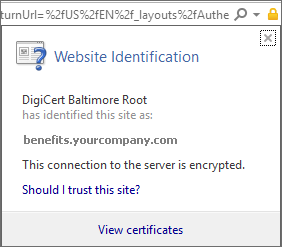 This will open a new dialogue box showing all the required information for this certificate.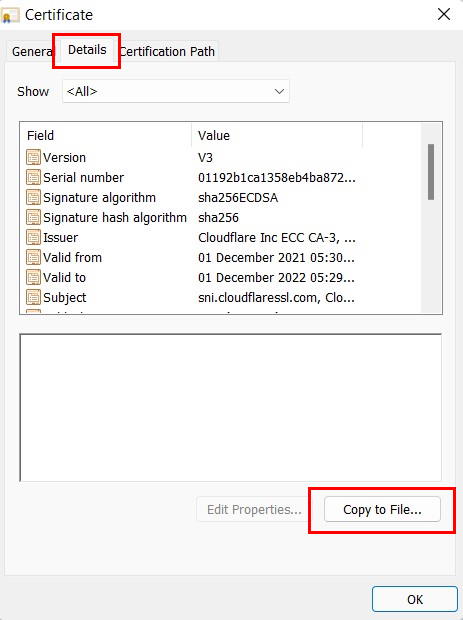 Here click on the Details tab and click on the copy to file option.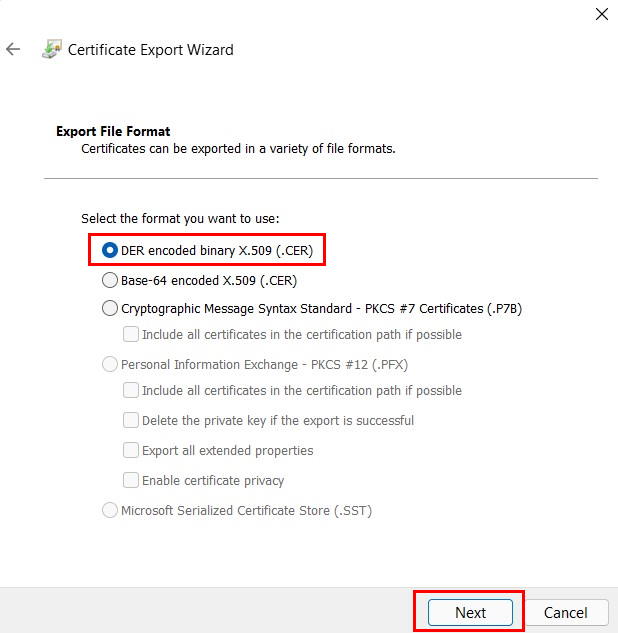 Here select DER encoded binary x.509 option and click on next button.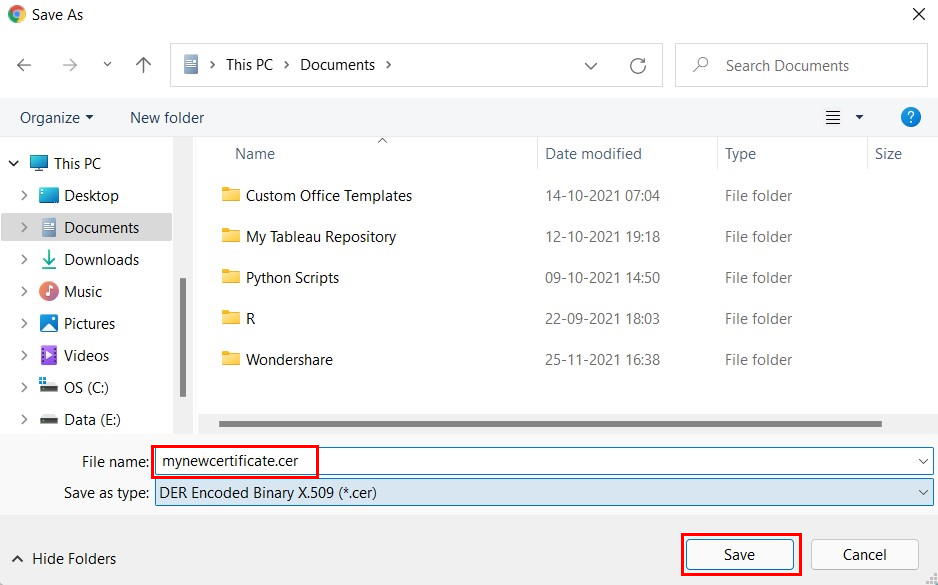 Save the file with file type extension ".cer" and send this file as an email to your smartphone.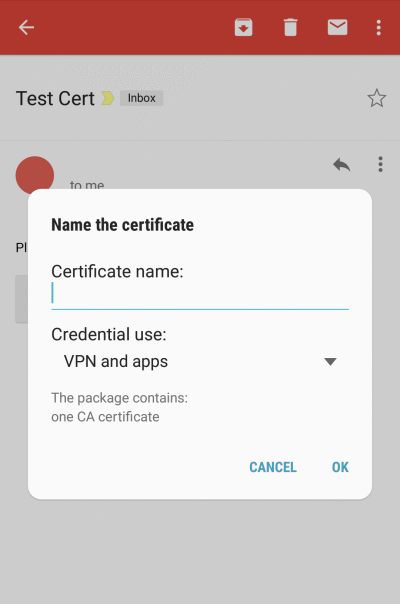 Now open that email you just sent, it will show you an option to install the certificate.
Give any name to the certificate and click on the OK button. This will instal the missing certificate on your Android device.
Now all you need to do is restart your smartphone and the issue will be fixed.
Fix Certificate Issue with AnyConnect VPN
Starting off with the AnyConnect VPN, the resolve to it is indeed a pretty simple one. All you need to do is, clear the cache of the AnyConnnect application. The steps below will guide you through the process.
Initially, open the Settings app on your Android 12 device.
Now, go to Applications & Permissions.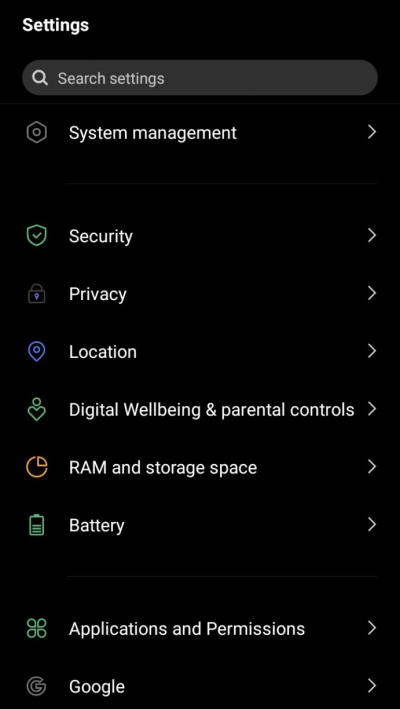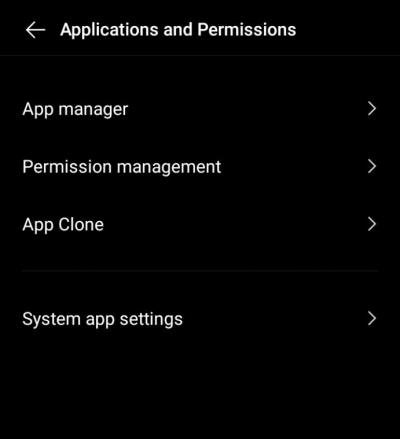 Locate and click on AnyConnect VPN.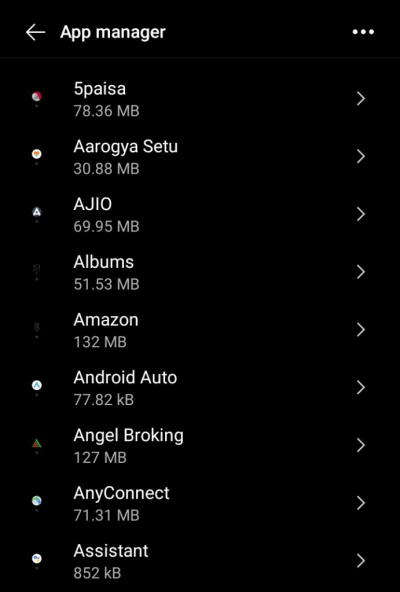 Then, click on Internal Storage and select Clear Cache.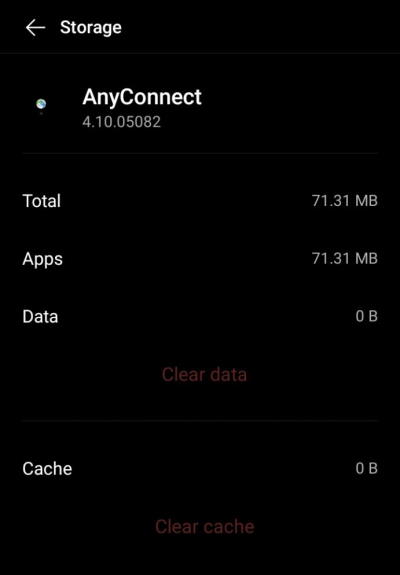 This has proven to be an effective fix to the very same issue. And hopefully, it will fix yours as well. However, note that the steps might have slight variations depending on the device you are using. Therefore, proceed accordingly and clear the cache of AnyConnect on your Android 12 device.
Fix Certificate Issue with Gmail
Unlike in the case of AnyConnect, here we have nothing to do with clearing the cache of the Gmail app. Hence, follow the steps below carefully to resolve the certificate issue with the Gmail application.
Start by opening the Company Portal app. Once, you are there, click on the Menu and remove Company Portal.
Now, head on to Play Store and search for Intune Company Portal.
Uninstall the application and reinstall it again.
Launch the application on your device and log in to your portal.
By doing so, the certificate issue with Gmail shall be resolved instantly. Now, you can open Gmail and access all your emails without any further interruption.
Remove Personal Identifiers
With the Android 12 update, no longer supports the use of hardware identifiers for personal owned work profile devices. These include details like IMEI, MEID or serial number. Your intune certificate profile for your work device which uses these identifiers in the subject name will fail to give or issue a new certificate.
Although devices that enrolled prior to the Android 12 update can still receive these new compatible certificates as long as your Intune profile has these hardware identifiers data.
We recommend you to check out the official documentation for the same here. And in case that's too much to dig in, you can always connect with your organisation's IT team to assign you a new certificate that works with Android 12 devices.
Conclusion
Microsoft InTune Missing Certificate Error on Android 12 has affected a lot of users coming from the corporate perspective. As users cannot access their emails or use the VPN applications, it might be of great damage. However, with these proven fixes, you shall comfortably eliminate the problem of certificate validation and continue using the applications on your Android 12 device. Be patient as it is only a matter of time before developers could find a true solution to it and release a permanent fix in the market.