Xiaomi's MIUI 14 custom Android skin has been officially launched for global markets, including India, at the MWC 2023 event in Spain, Barcelona. The latest update, based on Android 13 and Android 12, brings a plethora of design refinements, new features, and privacy and security improvements.
The rollout of MIUI 14 to eligible Xiaomi, Redmi, and POCO devices will occur in phases and be completed by the end of 2023. In this article, we will take a look at the list of supported devices and how you can download the stock ROM for your MIUI phone.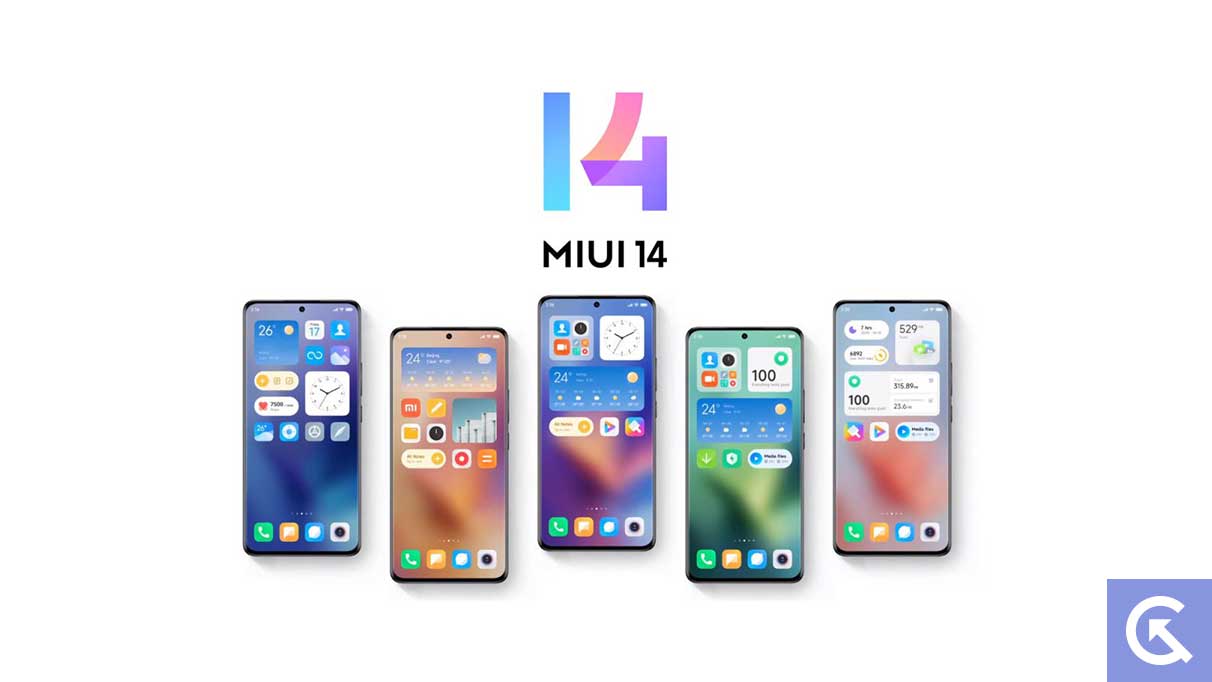 MIUI 14 Downloads
To give users a taste of what's to come, Xiaomi will release public betas for all compatible devices through official channels before the stable update is released. Those who want to get their hands on MIUI 14 can keep an eye on Xiaomi's social media handles and the MIUI forums for an official announcement and post.
The beta will be available through the Mi Pilot program, which allows users to test the beta builds and provide feedback to the company. You can also download the latest available MIUI 14 for your device using the links below.
List of MIUI 14 Supported Devices
Xiaomi Mi 10
May 12, 2023: Xiaomi has recently released the highly anticipated MIUI 14 update for its Mi 10 and Poco M3 smartphones in Indonesia. This latest software update not only introduces a host of exciting new features but also brings along the highly sought-after Android 13 update to enhance the user experience.
Poco M3
Poco X5 5G
April 21, 2023: Xiaomi rolled the Android 13 update based on MIUI 14 for the Poco X5 5G.
Poco F4 GT
March 3, 2023: The Poco F4 GT in Indonesia and Xiaomi 12X in Taiwan and globally have also received the MIUI 14 update.
Xiaomi 12X
Q1 2023
Xiaomi 12 Pro
Xiaomi 13 Pro
Redmi Note 12 Pro 5G
Redmi Note 12 Pro+ 5G
Mi 11 Ultra
Mi 11X Pro 5G
Mi 11T Pro
Mi 11X
Redmi 11 Prime 5G
Redmi K50i 5G
Xiaomi 11 Lite NE 5G
POCO X5 Pro 5G
Q2 2023
Xiaomi 11i
Xiaomi 11i HyperCharge
Redmi Note 10
Redmi Pad
Xiaomi Pad 5
Redmi Note 11 Pro
Redmi Note 11 Pro Max
Mi 10i
Mi 10
Redmi 9 Power
Redmi Note 10S
Redmi Note 10 5G
POCO F4 5G
POCO F3 GT
POCO X3 PRO
POCO M5
POCO M4 5G
POCO C55
Q3 2023
Redmi Note 12 5G
Redmi 10 Prime 2022
Redmi 10 Prime
Mi 10T
Mi 10T Pro
Redmi 10
Redmi Note 11
Redmi Note 11S
Redmi Note 11 Pro 5G
Redmi Note 11T 5G
POCO M4 Pro
POCO X4 Pro 5G
POCO M4 Pro 5G
Note: The MIUI 14 update is not just limited to these devices; several other devices may also receive the update.
MIUI 14 Features
MIUI 14 brings a slew of new features, user interface refinements, and security and privacy improvements. The home screen of MIUI 14 will offer users a plethora of new customization options, such as refreshed first-party widgets, tabular icons, big folders, and new wallpapers. Users can expect better fluency while scrolling on the home screen and opening applications, too.
One of the most significant changes in MIUI 14 is the card-like design used throughout the interface. It segments various options in a clean and appealing manner, making it more organized and presentable. For example, the Settings app is an excellent example where various sections are divided into boxes.
Another noteworthy change is the effort Xiaomi has put into making MIUI 14 lighter than previous versions. System resources have been reduced in size, and memory usage has been optimized to ensure that apps continue running in the background. Additionally, the system will automatically compress unused applications to free up internal storage.
On-device privacy is another significant improvement in MIUI 14. The system processes each task on the device itself to prevent data transmission, thus enhancing the security of the user's data. For instance, MIUI 14 allows users to copy text from images without any interference from the internet or server. This on-device privacy feature is available on over ten system apps.
MIUI 14 also brings seamless connectivity options to certain Xiaomi smartphones and tablets. Users can copy text from one device and access the clipboard on another, share files through drag-and-drop functionality, and sync apps and data between two devices.
Finally, Xiaomi also brings a cool new editing tool called Erase People with MIUI 14. The feature allows users to remove people from an image while retaining the main subject in focus without ruining the quality or details. This feature is available through the MIUI gallery app.
MIUI 14 Update Tracker
We have dedicated this section to keep track of MIUI 14 updates. We will provide real-time updates on the rollout status of the MIUI 14 update for each device, including the beta and stable builds.
Conclusion
Overall, MIUI 14 is a significant update that offers a fresh new look and feel to Xiaomi devices, along with several useful features and improved performance. Xiaomi's commitment to providing timely updates to its devices is commendable, and we expect to see this with MIUI 14. Xiaomi users can look forward to an enhanced user experience with the MIUI 14 update. Did your device get the MIui 14 update? Let us know.