Mobile Legends is one of the top-grossing games with new character updates. The game has got quite popular because of the introduction of new characters, which makes the game more complex and competitive to play. Since each of these characters are unique on its own, it takes a tremendous amount of learning and practice to master these characters.
One such character in the game is Julian, who has immense power and skill sets. We have prepared a special Mobile Legends Julian Guide 2023, which will help you to understand his skill sets along with the best builds and emblem sets.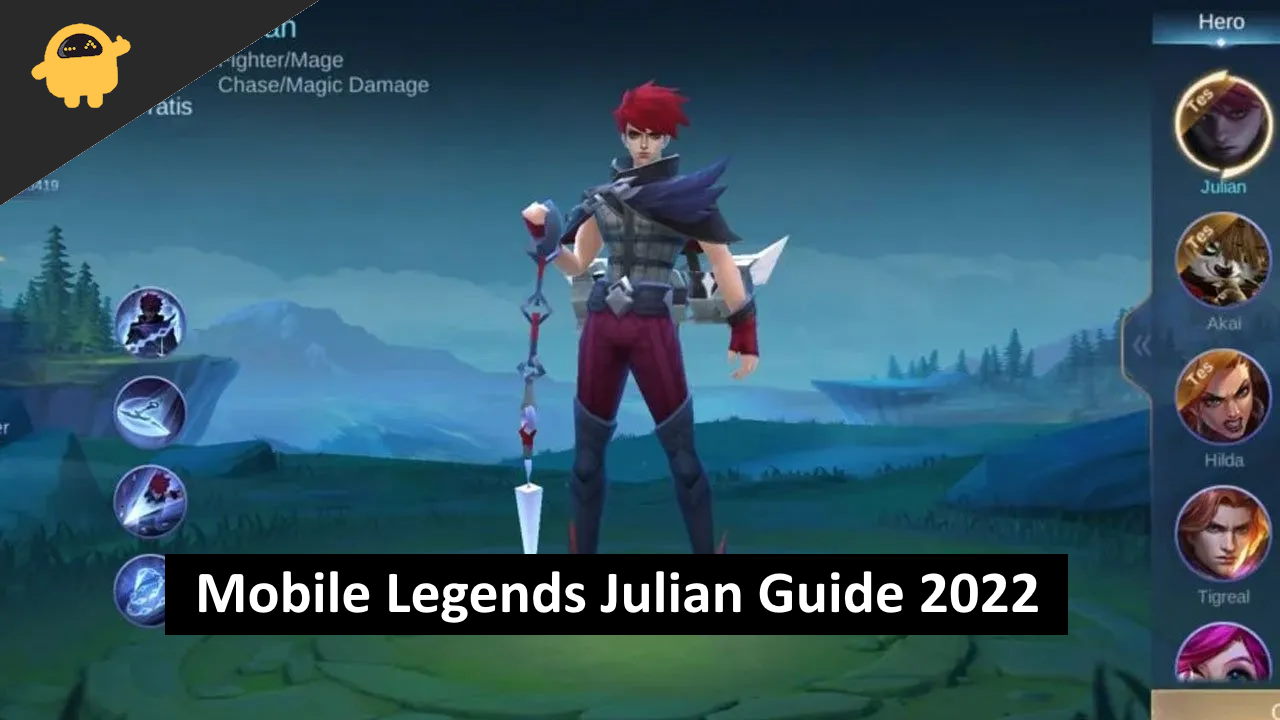 Mobile Legends Julian Guide 2023 | Julian Best Build and Emblem
Julian Character Story: Julian was named after his unique talent for living without food and water for many days. He spent most of his childhood in an orphanage in the Church of Light—Raven's Nest. Julian's dream was to become one of the strongest Raven, which he achieved a few years later. Julian's mother never abandoned him but left him so that she could lure enemies and Julian could be saved.
All this happens during a battle with Xavier, one of the greatest knights. As the war ends, Julian suddenly remembers her mother's face, which he had forgotten ten years ago and finally knows the truth about what happened that day via Xavier.
Mobile Legends Julian Skills
Julian is a very strong character, and he comes with four different skills you can master and adjust according to your gameplay.

Smith's Legacy: Julian can improve his third skill after launching two unique skills. If he casts the improved skill, all his skills go on a 6 seconds cooldown and improve his primary attacks for the next 5 seconds. Empowered primary attacks deal 75 magic damage and drag the enemy towards him. He can upgrade all his attacks to level 5.

Scythe/Enhanced Scythe: Julian launches a flying scythe in the target direction, dealing 500-700(+80% Total Magic Power) Magic Damage to enemies along the path and slowing them by 30% for 1s. The scythe vanishes upon striking a non-minion enemy. After enhancing the scythe, it will continue to fly at a lower speed, dealing 250-350 damage(+40% Total Magic Power) Magic Damage to nearby enemies every 0.3 seconds up to nine times.

Sword/Enhanced Sword: Julian hails a flying sword and dashes in the target direction while dealing 300-420(+48% Total Magic Power) Magic Damage to opponents along the path. Julian hails many flying swords and dashes in the target direction, dealing 150/165/180/195/210(+24% Total Magic Power)Magic Damage to enemies along the path every 0.1s up to 9 times. After a brief pause, he'll reappear at the most distant end.

Chain/Enhanced Chain: Julian launches chains at the target spot, dealing 200-280 (+32% Total Magic Power) Magic Damage to enemies hit after a brief delay and immobilizing them for up to 1.2s. Julian casts chains at the target location, dealing 100-140(+16% Total Magic Power) Magic Damage to enemies hit for every 0.2s, slowing them down by 30%.
Mobile Legends Julian Gameplay Tips
A player must understand the whole map well to play Julian. Let's discuss how we can play Julian in different game phases:
In the landing phase, Julian is powerful as his primary attacks offer a magic lifesteal from his enemies, which is very useful for durability. He should unlock skill 1 during the laning phase, which can be used for damaging enemies from afar. Use Julian's third skill to immobilize enemies before using the first skill on them.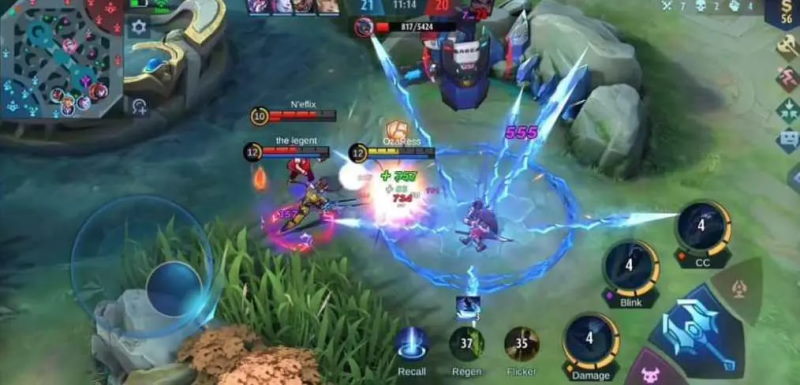 Julian gets access to his enhanced skill in the mid-game by using the other two skills. Use this enhanced skill to your advantage and dominate the game.
In the end phase, Julian should avoid solo laning and have someone by his side so the team won't be ganked. Julian is not so good against one-shot damagers. Also, he should carefully use his abilities and combos for maximum advantage. He is perfect for the current meta.
Mobile Legends Julian Pros and Cons
Pros
Cons
+ Hight speed enhanced Basic Attacks.
+ Enhanced First skill grants Slow-down effects.
+ Enhanced Second skill grants him a Concealed Dash.
+ His skills have just 5 seconds of cooldown even without cooldown reduction equipment.

– Weak crowd controls
Mobile Legends Julian Best Build 2023
Since Julian is a unique royal character, you can make any combination of builds that suits your playstyle. For your reference, we are sharing two builds that you can further customize according to your needs.

You can make the best build with the following powers: Arcane boots, Clock of Destiny, Calamity Reaper, Genius Wand, Oracle, and Immortality.
Arcane boots: Provides magic penetration
Clock of Destiny: Increases HP and Magic Attack every 30 seconds
Calamity Reaper: Provides 1920 magic damage
Genius Wand: Provides 2000 magic damage
Oracle: Increases HP Regen effect and also Shield Absorption by 30%
Immortality: Revives you after death for one time and also provides Physical Defense.
Mobile Legends Julian Best Emblem 2023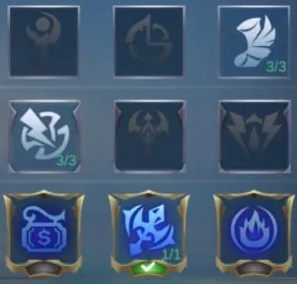 Execute: For extra damage.
Flicker: Helps easily catch up with enemies or flee super dangerous enemy ganks.
Retribution: Help take the jungle lane.
Please note that Julian is not the strongest character in the game. There are a few characters in which Julian is powerful, but some are not much. Here are some details regarding the same:
Julian Strong Against – Valentina, Yin, Mathilda
Julian Weak Against – Aamon, Edith, Paquito
Conclusion
That brings us to the end of Mobile Legends Julian Guide 2023. I have tried covering all the important details regarding Julian's character in detail. It will help you to understand her powers better and will help you create the best build and emblem sets.