Capcom is one the verge of releasing the third update of the Monster Hunter World: Iceborne game on March 23, 2020. It's available for PS4, Xbox One, and Windows platforms. Now, talking about the new update, it will feature two new monsters, Raging Brachydios, and Furious Rajang with layered weapons available in the game. Meanwhile, the Iceborne players are reporting that there is an audio error or no sound issue appearing. If you're also facing the same issue, check how to fix Monster Hunter World Iceborne audio bug.
Some Iceborne players reported on Reddit that the system audio works fine up to the game loading screen. But while joining an online session the sound turns off completely. Meanwhile, changing the audio output format for home theater or headphones or TV and the dynamic range doesn't fix this issue at all. It's worth mentioning that audio drivers are updated, DirectX is updated, and even the Nvidia graphics driver is updated. While some players have uninstalled the game DLC & changed to default settings which work on speakers but not on headphones.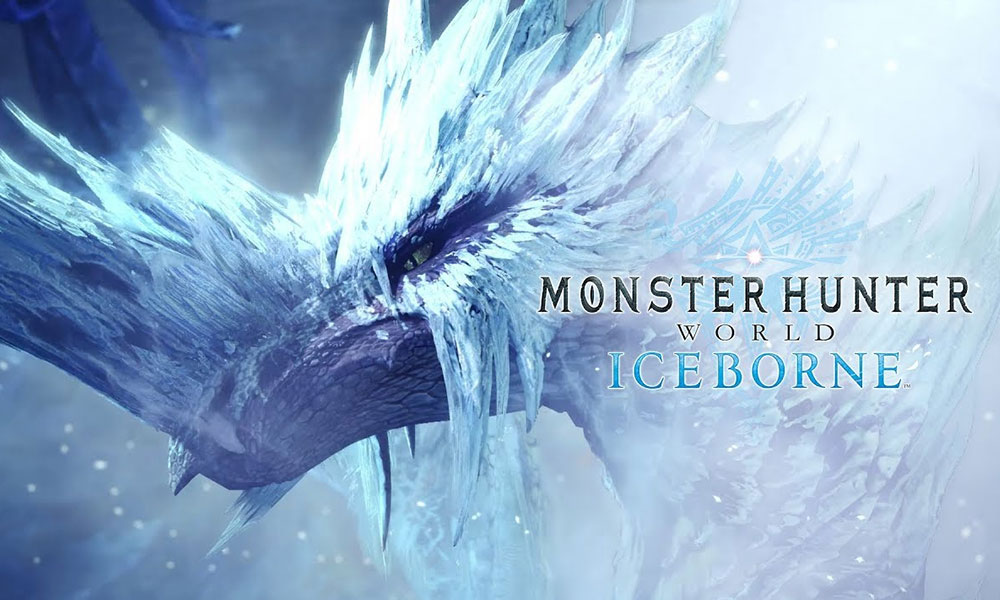 Steps to Fix Monster Hunter World Iceborne audio bug
If you're having issues with audio quality or no sound during the Monster Hunter World Iceborne gameplay on your Windows computer, then it's most probably a software-related issue or any kind of incorrect settings problem. However, the audio-related issue can also occur due to faulty headphones/speakers/any outdated drivers. Now, without further ado, let's jump into it.
1. Set a Default Audio Device
It's quite possible that your Windows 10 system can automatically change your Default Audio Device without your knowledge. The Default Audio Device on your computer indicates which part/equipment will play the audio.
Now, if you have set a default audio device to home theater or a speaker or TV, etc then the audio will come out from that default device. Most importantly, check whether the default audio device is properly connected with the computer or not.
Right-click on the Sound icon on the taskbar.
Click on Sounds > Turn on the toggle PlayBack.
Select your Output Device > Right-click on Set as Default Device.
Still, the audio isn't coming for the Monster Hunter World Iceborne game? Then maybe the output device is faulty.
2. Reinstall and Update Audio Drivers
It's always important to properly install the audio drivers for your system. If in case, you can't remember or understand whether the audio driver is installed or not, make sure to reinstall it.
Once done, you can check for the latest audio driver update. If available, just install the latest version, restart your computer, and then check for the audio issue.
3. Audio Lags or Cuts Frequently
If your audio is lagging randomly or there are plenty of skips/cuts then you will need to check the hardware for better support. Some times the audio ports can also become dirty or unusable which can lead to audio issues or no sound issues.
4. Update Monster Hunter World Iceborne
Mostly the outdated game versions can also cause system glitches or can have some of the bugs which can be fixed by updating the game to its latest version. Just go to the Steam launcher and update your game.
5. Update Graphics Drivers to fix Iceborne audio bug
For the Nvidia graphics card users, the GeForce Experience app needs to be installed and updated on your Windows computer from the Nvidia official site here.
While the AMD graphics card users can easily install and update the latest AMD Drivers from here on their Windows PC.
3. Update Windows Version
It's always recommended to check for the latest Windows update. If there is a new update available, you will get the update notification on the taskbar. Click on it and follow the on-screen instructions. Meanwhile, users can also manually check for updates by following the steps below:
Click on the Start menu.
Select Settings menu > Click on Update & Security.
Here you will see Updates available option. Just click on the Download button to start downloading and installing the update.

Ensure that your computer is connected to the internet and the laptop is fully charged.

Once done, you will need to reboot your system to install the update and change the effects. During this process, don't switch off your system.
You're done. Windows will boot into a new system. Now, you can open the Monster Hunter World Iceborne game to check for the issue.
That's it, guys. We hope you've found this guide useful. If you've any queries, let us know in the comments below.