Last year, Lenovo-owned Motorola brand has released another budget mid-ranger smartphone called Moto G8 Play with the Android 9.0 Pie out-of-the-box. Motorola is one of the smartphone OEMs in the mobile market that doesn't offer periodic or faster software updates to its devices. Even the eligible Motorola devices take so much of time to receive the latest firmware update or any major Android OS update on time. The same thing is happening with the Moto G8 Play device to receive the Android 10 update quickly. Are you one of the users? You can check the Android 10 update status tracker here.
Although Motorola offers a pure stock Android interface with very little optimizations and changes in the interface, when it comes to the software update, the company seems very late in the race. While other OEMs are always active and provide faster fully-featured firmware updates to its eligible devices that include major Android OS updates, security patch updates, and obviously their own skin updates.
Now, talking about the Android 10 update, Google has released the 10th-iteration of Android OS e,g Android Q last year in September 2019. It's the successor version of the previous generation Android 9.0 Pie. Android 10 brings plenty of features and system improvements along with the privacy & security benchmarks that has changed the whole user experience and brings more stability as well. It's also worth mentioning that it's been almost 10 months and still, Moto G8 Play users have to wait further.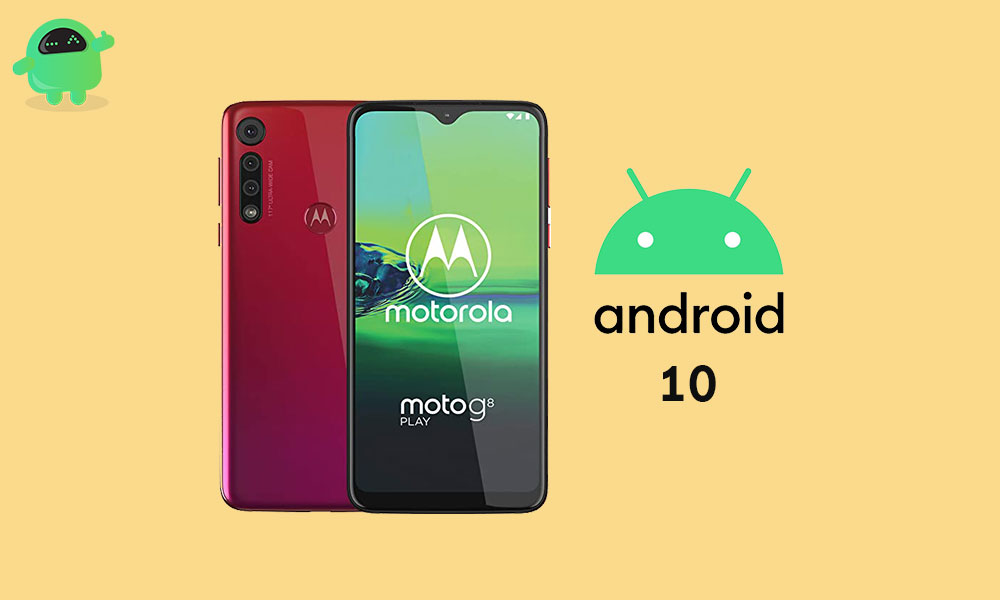 Moto G8 Play Android 10 Update Status Tracker
New Update on August 8, 2020: The latest tweet has been made by Motorola Brazil that even in this month, there are no signs of arriving at the Android 10 stable update for the Moto G8 Play model. That means the interested users may have to wait further until next month e,g September 2020 or later. We will have to wait for an official announcement from the company.
Oi, Thiago. Eu não recebi nenhum comunicado sobre a disponibilidade para este mês, mas fica de olho nas suas notificações, eu avisarei por lá, tá?

— Motorola Brasil (@MotorolaBR) August 6, 2020
---
As the Android 11 official stable version is gonna release in a couple of months, so many Moto G8 Play users are eagerly waiting for the Android 10 official stable update. But there is no official announcement or confirmation available yet.
Meanwhile, replying to a Twitter user about the Android 10 for Moto G8 Play, the official Motorola Brazil Twitter handle has mentioned that the Android Q will arrive soon to the Moto G8 series devices that include Moto G8, Moto G8 Power, Moto G8 Play, and Moto G8 Plus.
Em breve você vai receber, só não tenho a data ainda.

— Motorola Brasil (@MotorolaBR) July 28, 2020
However, there is no specific date confirmed yet by the company. So, all the interested Moto G8 Play users will have to wait further.
Till then stay tuned for more info. We will keep updating this article whenever a new leak or report comes out.