This is more than a common issue. People usually face this type of issue where the phone doesn't charge properly. Follow the below simple tutorial to inspect the problem and fix if your Galaxy S20 is not charging.
Samsung Galaxy S20 series is the latest premium and flagship smartphone from Samsung. Samsung unveiled the Galaxy S20 series i.e., Galaxy S20, S20 Plus and S20 Ultra as its latest flagship family at the Galaxy Unpacked 2020 event in San Francisco, California. The Galaxy S20 series ships with Qualcomm's latest Snapdragon 865 chipset, which features more powerful image processing, a new fifth-generation AI Engine, better power efficiency, basically everything you could ask for in a mobile processor.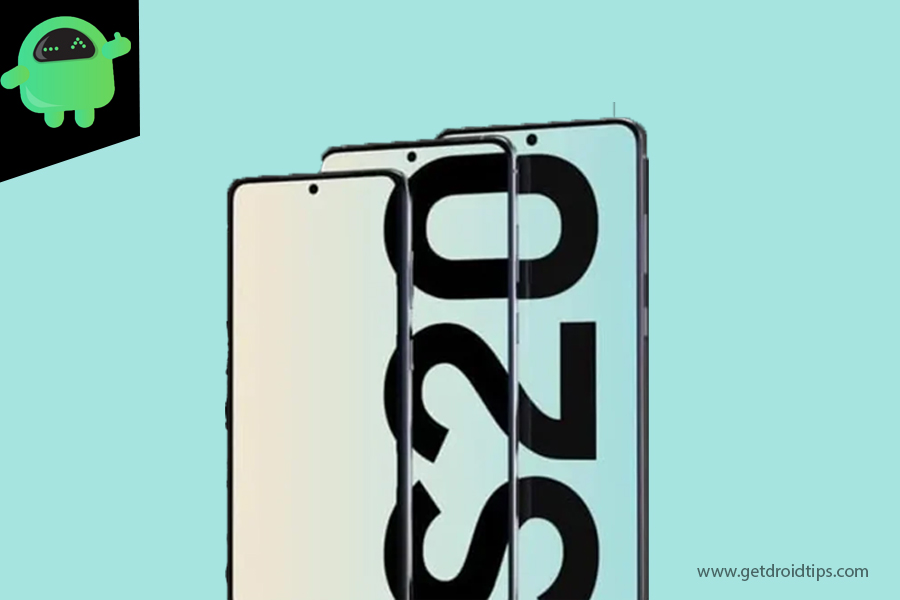 Fix if your Galaxy S20 is not charging
Here are a few solutions to the problem where your Galaxy S20 is not charging:
Use another set of charging accessories
If your Galaxy S20 still won't turn on at this point, you want to make sure that the reason for it is not the charging accessories. If you can borrow another charging cable or adapter from someone, that would be great. It's the easiest way to test if the current set you are using is defective or not. If you have a defective charger, it can be the reason why the device is not turning on.
Inspect charging port
If your Galaxy S20 still won't charge, the next good thing to do is to do a visual check on the charging port. You want to make sure that the port is clean and there's no debris, dirt, or foreign object that blocks the tip of the cable. If you see dirt or debris inside, use a can of compressed air to take it out. Avoid sticking anything into the port as that might damage the system.
Simple Reboot or Forced reboot
Well, I think you already know how to restart your phone. So just restart the device and see whether it solves the issue or not. Restarting a device is always an ultimate solution for any issue. Not only Pixel but this applies to each and every electronic device. I used to tell my mom to restart her device if she faces any issue with her smartphone.
Well if you still need to know how to restart then, here is it: Press your phone's power button. On the screen, tap Restart.
The other way of the reboot is as follows:
Press and hold the Volume Down button.
While holding it down, press and hold the Power key.
Keep the button held for 10 seconds, it will be restarted automatically.
If this doesn't work then head to the next method.
Rebooting your device regularly at least once every week can be beneficial. If you tend to forget things, we suggest that you configure your phone to reboot on its own. You can schedule it to do this task by doing these steps:
Open the Settings app.
Tap Device Care.
Tap the 3-dot at the top.
Select Auto restart.
Charge in Safe Mode
In case you don't know what is safe mode, in safe mode, the system temporarily disable all third-party applications you installed on your device. Follow the below steps to boot in safe mode:
Turn OFF the device.
Press and hold your device's Power button till the model name screen.
When the SAMSUNG logo appears on the screen, release the Power key.
Immediately after releasing the Power key, press and hold the Volume down key.
Continue to hold the Volume down key until the device finishes restarting.
Safe mode will display in the bottom left corner of the screen.
Release the Volume down key when you see Safe Mode.
While you are in safe mode, try to charge the phone with your set of charging accessories and another set charging accessories as well. Remember that third-party applications are disabled in this mode so what you can use are pre-installed apps. If Galaxy S20 charges normally to safe mode successfully, that means that the problem is due to a bad app. Uninstall the app you recently installed and see if that will fix it.
Check for "Moisture detected" error
"Moisture Detected" is an unusual error that is not usually expected in an IP68 rated smartphone like Samsung Galaxy S20/S20 Plus and S20 Ultra. But if you are facing the Moisture Detected error in your Samsung Galaxy S20/S20 Plus and S20 Ultra then follow the below-linked article to fix it.
Fix Moisture Detected Error on Samsung Galaxy S20/S20 Plus and S20 Ultra
Factory Reset
Disclaimer
Factory reset will delete everything, so you want to make sure that you create a copy of your personal data such as photos, videos, documents, texts, etc. ahead of time.
Open the Settings from the launcher.
Scroll to and tap General management.
Tap Reset.
Select Factory data reset.
Tap Reset to continue.
Tap Delete All to confirm the action.
From Recovery:
In case you don't know what is recovery, the first thing the bootloader rings up is the recovery. Recovery Mode refers to a special bootable partition, which contains a recovery application installed in it.
Turn off your phone.
Once it is turned off. Press and hold the power/Bixby and volume down button simultaneously until the Android logo pops up.
When the green Android logo displays, release both buttons.
The Recovery screen menu will now appear
Use the Volume Down button until you are highlighting 'Wipe data/factory reset.'
Press the Power button to select 'Wipe data/factory reset.'
Use Volume Down to highlight Yes.
Press the Power button to confirm the action to clear your phone data.
Visit the Service Centre
Although it's rare, some cases of overheating issues on Samsung Galaxy devices may have bad hardware as the origin. If a factory reset won't help in fixing your issue, visit your local Samsung store or Service Center so a qualified Samsung technician can examine the hardware. If needed, they may send it in for repair or replacement.
Do you own a Galaxy Device, or any Android device and need these types of simple tutorials? Then stay tunned to GetDroidTips' Android Tips & Tricks column because many simple tutorials for Galaxy are coming soon.

If you have any queries regarding this, the comment section always available for you.