Apple iPhones are one of the most expensive smartphones in terms of Android devices. But when it comes to the performance segment, iPhones are just overwhelming for its optimized iOS system and offers pretty good user experience as well. But what will happen if your iPhone won't turn on after a couple of days or weeks and you're not able to find the actual problem? Here we've shared the steps to fix if your iPhone won't turn on due to frozen or unresponsiveness.
As Apple has released its three new iPhones under iPhone 11 series in 2019, we can expect that your new iPhone 11 suddenly won't turn on for some reason. You can also feel that the battery level hasn't dropped that much but your iPhone isn't turning on. But if you want, you can fix those software-related issues on your device by following some of the common tricks.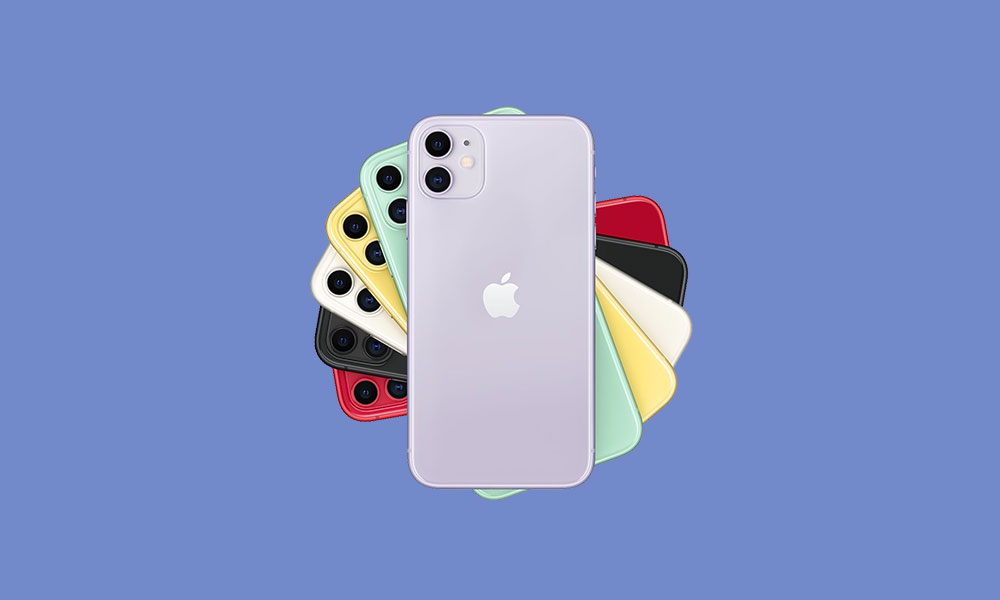 My iPhone 11 won't turn on – Why?
If it's the battery-related issue like the damaged battery or battery health is poor or even the battery level is low, then you can either replace the battery or charge it fully. But if you're assured that your iPhone battery health is still good enough or the battery has enough juice, then it should be hardware or software issue which you have to find out in several ways.
It's also worth mentioning that the new iPhone 11 battery may become empty or the screen is stuck on the black screen while booting. We can also call it the screen is frozen or unresponsive. In this case, you should charge your device for 10-15 minutes at least to get enough power to boot the system.
Steps to fix if it is frozen or unresponsive
If the iPhone is still stuck on the black screen, you should perform troubleshooting. Now, without wasting any more time, let's jump into the steps below.
1. Charge Your iPhone
To restore enough power on your iPhone battery, you should charge your device at least for 30 minutes. Make sure to connect the stock charger and use a proper power outlet. Now, you can try once to boot your device by long-pressing the Power/Side button on your iPhone.
Also, check the iPhone charging port and lightning cable as well whether anything damaged or not.
2. Force Reboot Your iPhone
If you think that your iPhone has enough battery level but it won't turn on, there are chances that it stuck on the black screen. It may happen due to the corrupt system file or any malware/adware attack. Some times some of the third-party apps can also cause system issues. Therefore, your device gets stuck in the black boot screen and you think that your phone is not turning on.
Quickly press and release both the Volume Up and Down buttons one-by-one.
Then press and hold the Side/Power button for a couple of seconds and the Apple logo will appear.
We hope this will fix the issue. If not, then follow the next step.
3. Connect the iPhone to a PC to fix iPhone 11 won't turn on
You can use iTunes on your PC to turn on the iPhone if the device gets connected via the lightning cable. Then you can enter into the recovery mode via iTunes on your iPhone and can repair issues.
Press and release the Volume Up and Down button quickly on your iPhone.
Then long-press the Power/Side button and don't release.
It will appear the Apple logo and then the Recovery mode will open.
If you've kept a previous backup on your iCloud, simply restore it via iTunes on your iPhone.
4. Turn On DFU Mode via iTunes
If the above-mentioned method doesn't work for your device, you can try to enter into DFU Mode on your iPhone via iTunes. The Device Firmware Update (DFU) mode is an advanced recovery mode than the normal one.
You can follow the full guide below.
Guide to Enter and Exit DFU Mode on iPhone 11 Series
Still not solved the iPhone 11 won't turn on issue? You should visit the Apple Customer Service Center for further software or hardware related help.
That's it, guys. We hope you've found this guide useful. If you've any queries, let us know in the comments below.