Visual Concepts and 2K Games has just announced a sports co-op simulation video game that offers an immersive basketball experience with a return of The City in NBA 2K23. Players can showcase their talent in MyCAREER with MyTEAM by building their dynasty in MyGM. After the new update on the gaming consoles, some players reported Audio problems on their PS4, PS5, and Xbox consoles. In this guide, we will try to troubleshoot the issue.
In the meantime, multiple topics are being discussed on the game's original form, and Reddit regarding NBA 2K23 sound not working on PS4, PS5, Xbox One, and Xbox Series X and S. NBA 2K23 might not load due to several reasons, including corrupted game files, interfering game extensions, conflicting permissions, and a malfunctioning console.
The new game is quite slow in comparison to former versions of the game, according to many game critics. The audio issue has been addressed multiple times since the game launched, but not all have been helpful. So if you're experiencing similar problems, read to the end of this post for troubleshooting tips.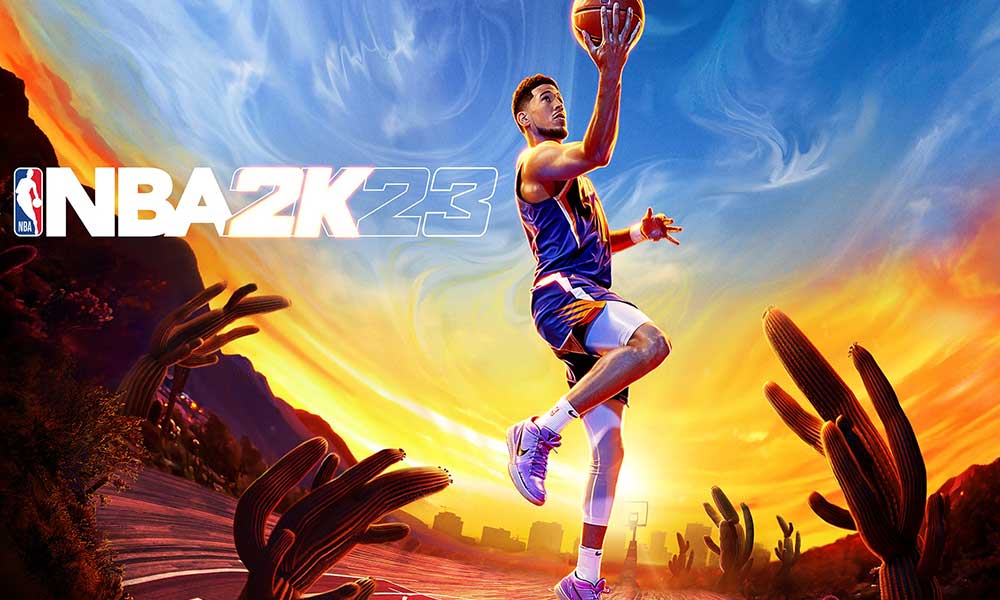 How to Fix NBA 2K23 Sound Not Working on PS4, PS5, Xbox One, Xbox Series X|S
Various fixes are available to fix the NBA 2K23 sound not working issue on PS4, PS5, Xbox One, and Xbox Series X|S. So, if you are facing this problem, make sure to perform the fixes we have mentioned below:
Fix 1: Restart Your Device
It is most often a technical glitch, not the game's fault, that prevents the sound from working. Changing the settings on your PlayStation console can solve this problem. Once you have turned off your Console, turn it back on again after 5 minutes. In addition to turning off your PlayStation Console, you should also unplug the power cord from the wall socket.
Fix 2: Check the Internet Connection
Whenever a multiplayer game is started, PlayStation checks if the game can connect to the internet. To ensure a good connection, ensure your Wifi/internet connection is functional and has a good speed. Alternatively, you can disable the Wifi and restart the game if you do not wish to play multiplayer. If NBA 2K23 sound is not working, this fixes the problem most of the time.
Fix 3: Clear Game Cache Data
Whenever you play a game, it creates a local cache to help the game run smoothly. It is possible that the game sound is not working if this cache data is corrupted or not configured properly. It would be best if you unplugged the PlayStation's power cord when the Console is running. If you do this, any cached data will be cleared immediately.
Fix 4: Reconnect HDMI Cable
You may be unable to hear the sound of NBA 2K23 due to problems with the HDMI cable connected to the TV. Ensure your HDMI cable is connected and see if the problem has been resolved. To do this:
You can easily disconnect your HDMI cable from your TV by simply unplugging it.

Don't forget to reconnect your HDMI cable to your TV.
It is also important to check whether the HDMI cable has been physically damaged. In that case, you may need to find another cable.
Fix 5: Re-Login Your Account
According to some reports, the issue might be resolved by signing out and signing back into the PlayStation profile account.
PS4:
Initially, go to

Settings

and click on the

Account Management

tab.

Next, press the

Sign Out

button on your controller to exit.

Once you've confirmed your action, you can press your controller's O or X buttons

.
PS5:
First, go to the

PS5's Settings

.

On the

User Accounts

page, click

Other

.

Finally, click the

Sign Out

button.

After you have completed the procedure, you will need to wait two minutes before you can sign into your Playstation Network account again. Check if the problem has been resolved afterward by joining another voice chat.
Xbox Series:
To open the guide menu, click on the

Xbox button >

Select

Profile & system

.

Next, select

Sign out >

The profile you saved will be available the next time you log in.

Then open the profile & system menu by pressing the Xbox button again.

To sign in, select

Add or switch > Choose New >

Enter your sign-in information following the on-screen instructions.
Fix 6: Use Another Microphone/Audio Device
Using a different microphone on your Console may help you determine whether the issue persists. The previous microphone or audio device has some issue if another microphone or audio device is working fine. In addition, you should check the audio port properly since it may be damaged or dirty. This trick has been found to be helpful for fixing NBA 2K23 Sound Not Working on PS4, PS5, Microsoft Xbox One, and Microsoft Xbox Series X/S for some affected players.
Fix 7: Check for Physical Damage
It's possible that the Console's audio port may have suffered physical damage or that the audio device itself is malfunctioning. Be sure the wire is not torn when you use a wired microphone or audio device.
Fix 8: Update NBA 2K23 Game
Over the years, 2K has released several patches for NBA 2K23 aimed at resolving sound, not working issues. Therefore, if there are any updates, it is a good idea to check for them. You can check for updates in the PS4/PS5 settings menu > update tab.
Fix 9: Check 2K Servers
Fix 10: Reinstall NBA 2K23 Game
If none of the above troubleshooting fixes works for you, the game may be corrupt. You shouldn't worry about this; uninstall and reinstall the game from your Console.
So, that's how to fix the NBA 2K23 sound not working issue on PS4, PS5, Xbox One, and Xbox Series X|S. Therefore, we conclude this guide from this, and we hope you find this guide helpful. Nevertheless, if you would like more information, please comment below.