In NBA 2K24, Kobe Bryant, the legendary Lakers player, is honored as a tribute to the nostalgia of NBA 2K23. How does NBA 2K24 compare to the NBA 2K series fans have been familiar with and loved for so long? Of course! But, there are many technical glitches that may start bothering you as it is annoying. However, NBA 2K24 Controller Not Working on PC is one of them. Well, that's the reason why we are here. In this article, you will learn how to fix the controller not working issue. So, let's get started with the guide.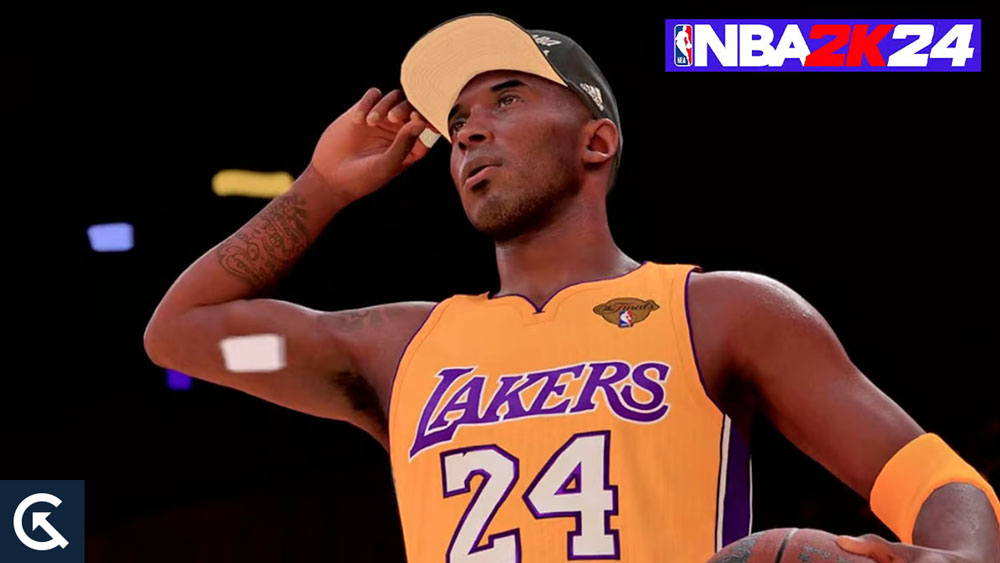 Fix: NBA 2K24 Controller Not Working on PC
So, here are some fixes that will help you resolve the NBA 2K24 Controller Not Working on PC issue:
Fix 1: Disconnect all USB & wireless devices
To begin with, disconnect/unplug any USB and wireless/BlueTooth devices, including the controller, steering wheel, pedals, keyboard, mouse, headset, and microphone. Next, you need to reconnect the controller you'll use for NBA 2K24. Once the keyboard and mouse are plugged in, you can proceed to use them. Make sure your steering wheel, pedals, and extra controllers are not connected if you are not using them. This way, you can fix the problem.
Fix 2: Check Steam input settings
You may need to change your Steam controller configuration settings if the above method does not work.
On Steam, select "Big Picture Mode.". It can be found in the upper right corner.
Go to the Settings menu.
Select "Controller Settings"
First, uncheck all the options on the list. Then, select the controller configuration based on your controller.

PlayStation Configuration Support
Xbox Configuration Support
Generic Gamepad Configuration Support

Once the Big Picture mode has been exited, check to see if it has worked.
Fix 3: Check the batteries
Even if you have rechargeable batteries in your controller, chances are the batteries may have run out if you're using one that runs on batteries. It may be a sign that you need to replace the batteries or find other alternatives if the battery keeps running out faster than usual as it ages.
Fix 4: Try out different USB ports
There may be a lack of connectivity options with cabled controllers. It will be a decent idea to change USB ports if you experience connectivity issues due to aging ports. It may be that there is a problem with your controller cable or port if you hear a chime while it isn't working.
Fix 5: Press the Alt+Enter keys
Press Alt+Enter on the keyboard if the controller disconnects automatically in the middle of gameplay or isn't recognized suddenly. You might be able to resolve the issue by going back to the game screen again.
Fix 6: Switch the Screen Refresh Rate to 60Hz
To proceed, you'll also need to set your monitor's screen refresh rate to 60Hz, which is the recommended or basic setting. It is sometimes possible to experience several glitches when the screen refresh rate is higher. Here's how:
To open Windows Settings, press Win+I.
Go to System > Display.
On the right pane, scroll down and click Advanced display settings. You can easily find out and select the 60Hz refresh rate here. It doesn't need to be changed if it's already set to 60Hz.
Fix 7: Use DS4Windows
You can fix the NBA 2K24 Controller Not Working issue just by using the DS4 Windows by following the steps given below:
On the PC, download the DS4Windows tool from the internet.
From the installation folder, run the DS4Updater (exe) file.
To run the file, simply double-click on it in the directory. When prompted by UAC, click Yes to allow admin access. Once it is installed, you will have access to the latest version of DS4Windows.
From the DS4Windows interface, select the Settings tab.
You can enable/checkmark 'Hide DS4 Controller' by clicking on it. If the issue persists, make sure to close the interface and recheck it.
Fix 8: Select High Performance in Graphics Settings
To resolve the NBA 2K24 Controller Not Working issue, you must high the GPU settings to high performance using the steps given below:
Then click the Start button > Search for Graphics Settings to get there.
Select the Desktop app > Click on Browse.
Afterward, open File Explorer and navigate to the Epic Games Launcher folder you installed.
In NBA 2K24, select SaintsRow.exe from the folder.
To include it in the list, click on Add.
Search for NBA 2K24 in the list and click on Options.
Click on High Performance.
Try relaunching the game after clicking on Save.
Fix 9: Restart NBA 2K24 and try other games
You might not be able to pick up your controller sometimes when playing NBA 2K24. In most cases, you need to restart the game after plugging in your controller after launching NBA 2K24 for it to recognize it. To see if it makes a difference, try other games with controller support if your controller doesn't seem to work with NBA 2K24. You may need to download the official firmware for your controller if your controller doesn't work with other games. There could be a connectivity issue or you may need to make some tweaks to the controller in order to get it to work with other games.
Fix 10: Update your controller's drivers
It is also common for controllers to have drivers, which are usually updated automatically by Windows. You'll need to check if your controller has any new drivers, if you disabled updates before, or if it's been a while since you last updated. If you want to find drivers for your controller, type in the model of your controller into Google. However, you can download the latest driver from the manufacturer's website for your controller.
So, that's all we have for you on how to fix NBA 2K24 Controller Not Working on PC issue. It's our hope that this guide has helped you. We'd be happy to provide you with more information, just leave a comment below.