NBA League Pass is the National Basketball Association's direct subscription-based product that gives basketball fans access to NBA games during the NBA season. They can stream live games and even games on demand during the game season.
And people who buy the League Pass and have the NBA app can enjoy all its services. But despite all this, the service is not excellent. Many users have complained about the stream lagging and freezing during playback. This is a major letdown, as there is no point in getting a sports plan subscription that cannot playback live matches. So here in this article, we will discuss solutions for anyone struggling with NBA League Pass to try and fix the problem. So without any further ado, let's get into it.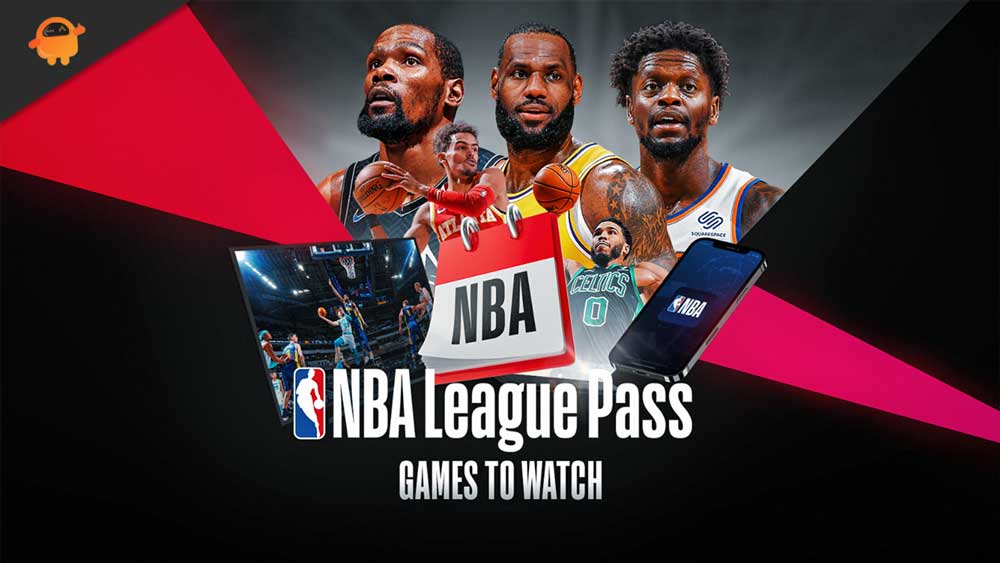 How to fix Fix NBA League Pass Buffering and Lagging Problems?
This problem of streaming content lagging and freezing despite having a league pass subscription is mainly associated with a slow or faulty internet connection. So we will start with the network-specific solutions.
Check your internet connection:
The first step would be to check your connection. You need to connect any other device to the network and check whether your relationship is stable and fast. If you notice lags while using the link on any other device, it is an issue from the provider's side. Chances are that your ISP is already working on it, and you will have average internet speed again.
You also need to ensure that your data plan is active and you are not trying to access the NBA content with a data balance on your smartphone.
Once you have ensured the connection is in place, we can try using the NBA League Pass again. If it still does not work, try the next solution.
Restart the router:
This is a network fix that works wonders for many connection-related issues. For this process, you must cut off the power supply to the router/modem and then wait a few minutes. After that, supply power to it again, and restart it. This will complete the reset process.
Try the next solution if your League Pass does not get you the desired seamless connection and experience.
Reinstall the application:
Irrespective of the app you use to access NBA content, reinstalling it is more or less the same. You must go to your device's settings page and find the application section. From there, select the NBA app and then initiate the uninstallation.
Once the uninstallation is done, restart your device and go to your virtual app shop to look for the NBA app again. Once you find it, install it on your device again and then try using it.
If you still witness freezing and lacking issues, try the next solution.
Disconnect other connected devices:
That might also be the issue if you have multiple devices connected to your network. More devices on a particular network mean more traffic will be available for transfer. So this will specifically slow down the other device's internet speed. To fix this, you need to disconnect the other devices connected to your network. After that, try using the NBA app again with NBA League Pass.
If this still does not work, try the next solution.
Contact customer support:
You should contact the NBA app's support if none of the above solutions worked for you. Inform them about the issue you are having through an E-mail, and they should provide you with a proper resolution.
So this is all about fixing NBA League Pass Buffering and Lagging Problems.
If you have any questions or queries about this article, comment below, and we will get back to you. Also, check out our other articles on iPhone tips and tricks, Android tips and tricks, PC tips and tricks, and much more for more helpful information.