Network Protocols are a set of instructions and configuration files that are important for your PC to run the internet in a smooth manner. In case you have lost these files or delete them by mistake, then you will see Network protocols missing error in Windows 10 issue. This issue normally arises because of missing network protocols configuration files. In case you see this issue the this means that some of the important configuration files are missing, and you need to install them again. Many users have reported this issue, and thankfully, here are some quick fixes for this.
Network Protocols are a set of rules and formats that make the connection between devices over the network. We use Network Protocols every day, when we send an email, receive one. Or access the Internet without knowing what Network Protocols are. Network Protocols form a mechanism for devices to make connections with each other. They figure out how data should be modified into messages, sent, and received. Without Network Protocols, your computer won't be able to receive data or send data. Therefore emails won't reach their destination, and websites would not show up on your screen.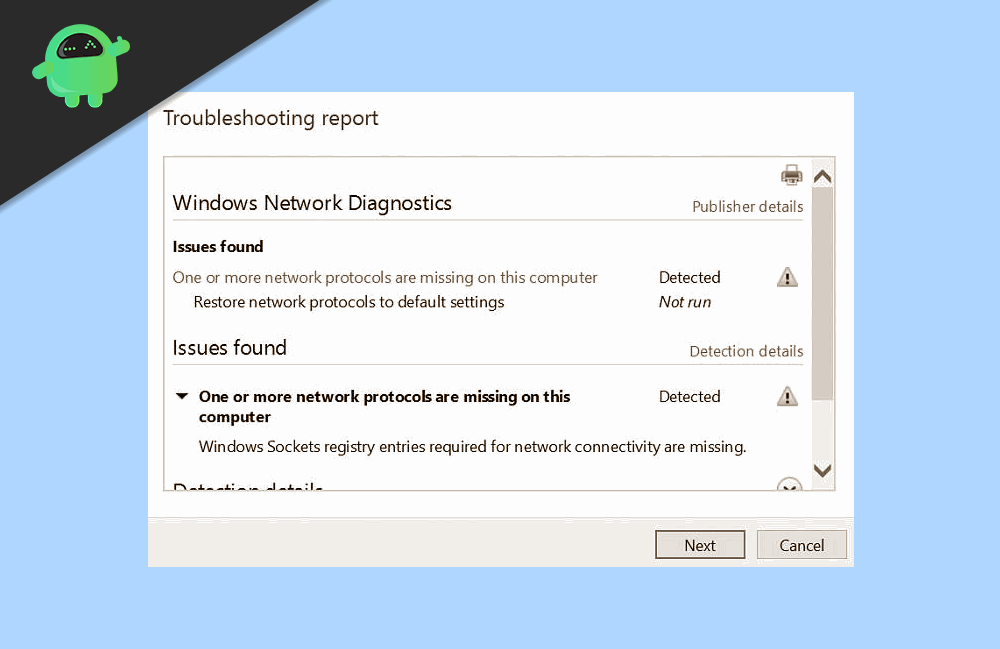 How to Fix Network Protocols Missing Error in Windows 10
When a Network Protocol goes missing from your computer, an error "network protocols missing" emerges during Windows Network Diagnostic. This can be a fault of your Internet service provider, but If other connections are working fine, then it might be a problem with your computer. Luckily, the fix of this issue is easy and quite simple. We have gathered some robust solutions in this article that will certainly fix your issue.
Use Command Prompt to Fix Missing Network Protocols
Windows command prompt is a great tool and comes handy when you need to fix simple problems. The network protocols missing error can also be solved by using simple command prompt commands. Use command prompt for network error. Below is how to do it step by step method.
Type "command prompt" in the search box press enter.
Type netcfg -d in the command prompt and press enter.
netcfg -d

ipconfig /release 
ipconfig /renew 
ipconfig /flushdns
ipconfig /registerdns
If nothing happens Run the following commands one by one, press enter after every command
Now restart your computer and see if the issue is solved.
Reinstall Your Network Adapter
Sometimes a faulty network driver can cause the Windows Network Protocol missing error. Uninstall the network adapter driver. Windows 10 will reinstall the driver automatically after a restart.
Type Device Manager in the search box, open it.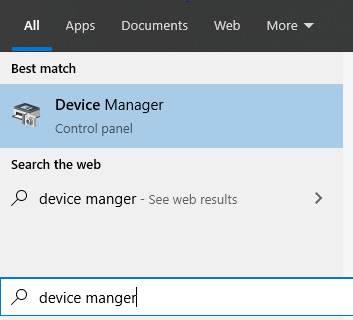 In the Device Manager window, find the Network Adapter and expand it. Right-click on your network device. A drop-down menu will appear, choose the uninstall option.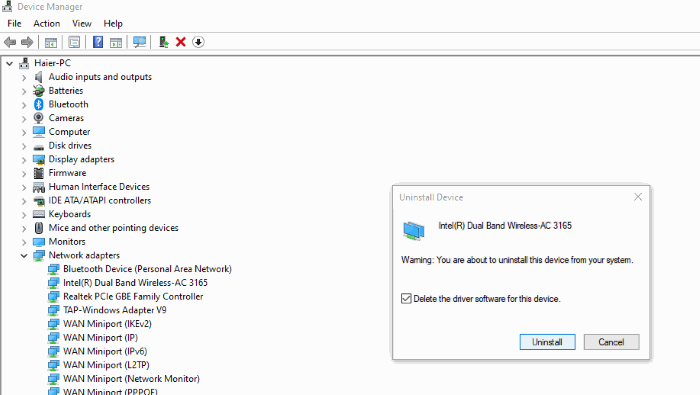 A pop-up window showing a warning will appear. Check the box that says "delete the driver software for this device" and press uninstall. Restart your computer for changes to take effect.
Use Network Troubleshooter
In Windows 10 (Creators update and updates that came after that), they have provided a new troubleshooting tool to deal with these types of network issues. Here's how to run it.
Go to settings. Now, go to Update and Security>Troubleshoot option.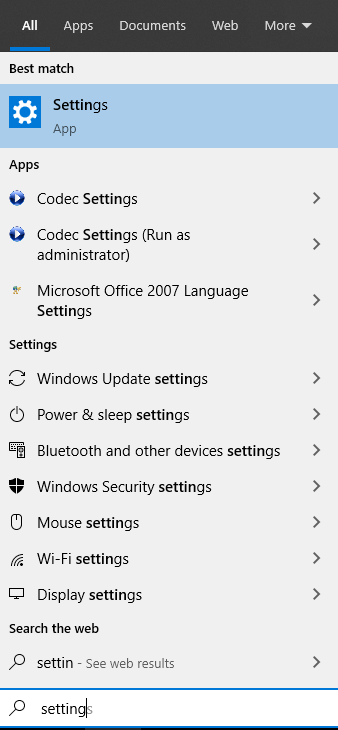 Select Network Adapter> Run the troubleshooter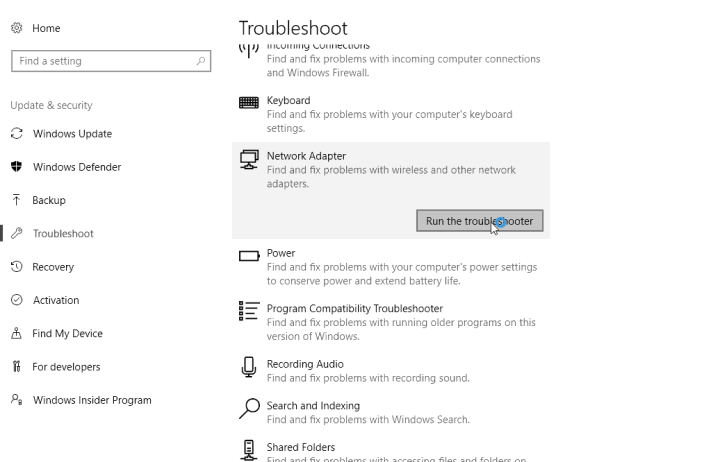 Follow the on-screen instructions until the wizard is complete. Restart your computer.
Disable the proxy settings
The Network Protocol can also be caused by an enabled proxy setting. Disable the proxy with the following actions.
Head over to settings and Open Network and Internet. You'll see a Proxy button at the left corner below, click it.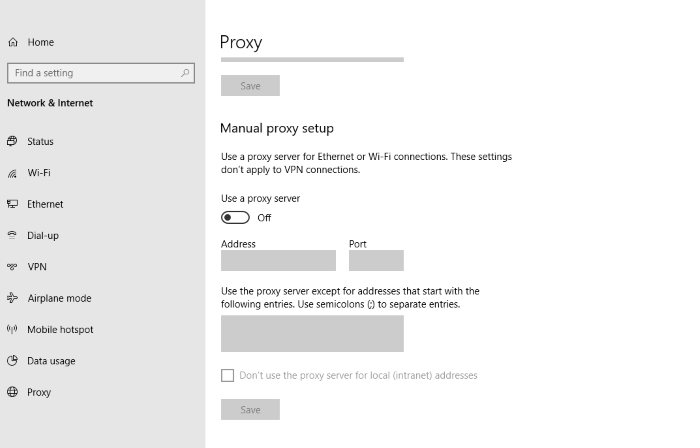 Now, You'll view a Manual Proxy Setup section, in that section turn off the proxy server
Reset Winsock
Often after an upgrade, a corrupt Winsock can trigger the missing protocols. You need to reset the Winsock to see if that's not the case. Below is how to do it.
Open command prompt
Type netsh winsock reset, in the command prompt window and press
netsh winsock reset
Once the reset is complete, restart your computer.
Restore Your Router Settings
Sometimes massive errors are fixed by simple and tiny tricks. Such as, only restoring your router can fix the Network Protocols Missing issue. Before restoring your router to the factory settings, first, try restarting it. If this works, then you don't have to restore your router. Here's how to restart your router:
Turn off the router and simply take the electric plug out
Wait for 1-2 minutes and turn on the router
If this didn't work, now is the time to restore your router to factory settings to fix the error.
Keep router plugged to the electric supply, and turn it over
Locate a button that says "reset" (If you can't locate it, get the help of the manual that came with the router.
Press and hold this button for a few seconds. This will reset your router to factory settings.
Conclusion
I hope the issue of Network Protocols missing error in window 10 PC is solved now. The error is quite common and happens time to I'm with Windows PC owners. In case you're facing any difficulty following any troubleshooting methods, then you can comment don below. I will help you every way possible. Check out our PC Tricks and Tips area to check out more such helpful guides.