If you are a user like me, then most probably, sound quality comes as the priority for us when it comes to entertainment. However, in this era where, although the headgear brand offers really good devices, at the same time charges you a lot. But what if we don't have that much budget to invest hundreds of dollars.
Now, OneOdio has caught up with this and offers some good quality headsets at a reasonable price range. So yeah! I know there are many technical issues with the OneOdio headphones, but they are curable.
Yes, recently, the OneOdio wireless headphone's right or left side is not working or stopped working for some users. Now, this isn't a tough thing that we cannot resolve. So, if on your OneOdio headphones, the right or left side is not working, make sure to perform these fixes.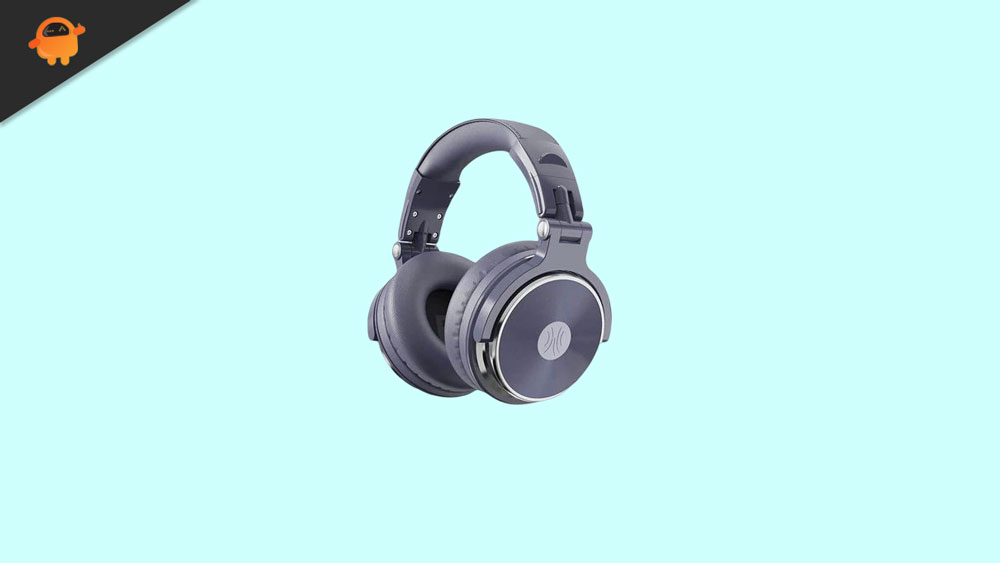 How To Fix OneOdio Wireless Headphones Right or Left Side Not Working
Users generally face this error when there is some fault in their headphone drivers. So, if that's the case, you need to replace the headset as you have no other choice. But, the reason behind this issue is different; make sure to follow these methods to get rid of headphones right or left side not working issue.
Fix 1: Check The Content You Are Watching
Check the content that you are watching on your device as it may be possible that the issue is not with your headphone; instead, the right or left side is not working due to the content issue. So, we advise you to play any other content to check whether the issue occurs with the new video/ audio or not. If not, then this means that there is no issue with your headphones.
Fix 2: Update the Sound Driver of Your PC
We generally ignore this thing as we thought that updating the Sound Driver has no practical benefits to increase the performance of our PC. But, that's not the truth, as it is equally as important as our GPU drivers. Therefore, you must have to make sure to update your sound driver, and to do so; you must use these steps:
Initially, search for

Device Manager

and tap on the

Audio input & output

tab.

Then, right-click on your audio device manufacturer name and hit the

update driver

option.

That's it. Now, simply follow the on-screen guidelines to install the latest sound driver version on your PC. Once done, you must check if the right or left side is not working issue gets resolved or not.
Fix 3: Troubleshoot OneOdio Using These Steps
If just by updating the audio driver on your PC, the issue won't get resolved, then make sure to use these troubleshooting steps to make sure that your OneOdio headphones start working again. So, let's check out those steps:
For a few seconds, hold the power button.

After that, press the power button three times quickly.

After the LED indicator appears, press the power key again long enough to wake it up.

You should now be able to use your OneOdio headphones normally.
Fix 4: Use These Button Tricks
So, did you try all the troubleshooting steps mentioned above but still end up getting the same right or left side is not working issue, then you must use these tricks and check if it helps:
On the OneOdio headphones, locate the power button. You will generally find it on the left ear cup.

Now, remove the ear cushions for the earcup on which the power button is located. This is done by gently pulling them away from the earpiece. Therefore, it is straightforward to remove them by hand, and you don't need any tools.

Remove the cap to reveal three screws. Use a screwdriver to remove them. Once the screws are removed, the earcup will disassemble.

Then, clean the OneOdio headphone drivers, reassemble the earcup, and check if the issue is resolved.
Fix 5: Reset The HeadSet
If none of the mentioned methods work for you, then you must try resetting your OneOdio headphones, as it has the potential to resolve any type of issue. There may be a software bug causing this problem. If you reset the headphones, the bug will be removed, and your device will work correctly.
The OneOdio headphones are turned on by pressing and holding the 'volume +' and 'volume-' buttons simultaneously. You may have to repeat the process 3 or 5 times to successfully turn them on. This will forcibly restart your headphones. The device will then begin to function normally.
Fix 6: Make Sure It is Fully Charged
There are chances that your OneOdio headset's right or left side is not working just because it is not fully charged. Hence, you must first ensure your headphones' batteries are completely charged.
However, we suggest you charge it overnight using the original or authorized cable and then check if it helps to resolve this issue or not. Also, use either the original charging cable or a cable manufactured by an authorized brand; instead of using a local cable, as it may further damage your headphone.
Fix 7: Try Using The Headphone on Different Device
If the right or left side is not working, you must try using your headset on any other device as there are chances that this issue is only occurring with your current device. So, the chances are that the issue may not occur on your second device, but only if the issue is not occurring from the headphone's end.
Fix 8: Check For External Damage
It is crucial to thoroughly check your OneOdio headphone to determine whether there is any damage, dent, crack, or any type of external damage. If you find any issue with the external appearance of your headset, then immediately hover over to an expert technician and ask him to help you resolve this problem.
Fix 9: Contact To OneOdio Support Team
So, did you try all the fixes mentioned in this guide, but still, the right or left side of your OneOdio headphone still not working? Then, you must try contacting the OneOdio headphone support team, as they are the only ones who guide you best to resolve the problem.
Wrap Up
So, that's all about fixing the OneOdio wireless headphones' right or left side not working issue. We hope that the troubleshooting fixes mentioned earlier in this guide have helped you. But, in case you have any questions or doubts on your mind, comment below and let us know.