The latest Android 13 stable update for the OnePlus 9 and 9 Pro devices is available for download and installation in this post. With Google's recent release of the regular version of Android 13, several OEMs have also quickly followed suit. OnePlus, known for its fast updates, has also released an update for its latest flagship phones.
The new OxygenOS 13 update brings numerous notable features, including multi-language support, enhanced user privacy, improved clipboard functions, and more. Additionally, a few design changes include an updated media player and themed icons that match wallpaper colours. Below are detailed instructions for downloading and installing the latest Android 13 update on the OnePlus 9 and 9 Pro devices.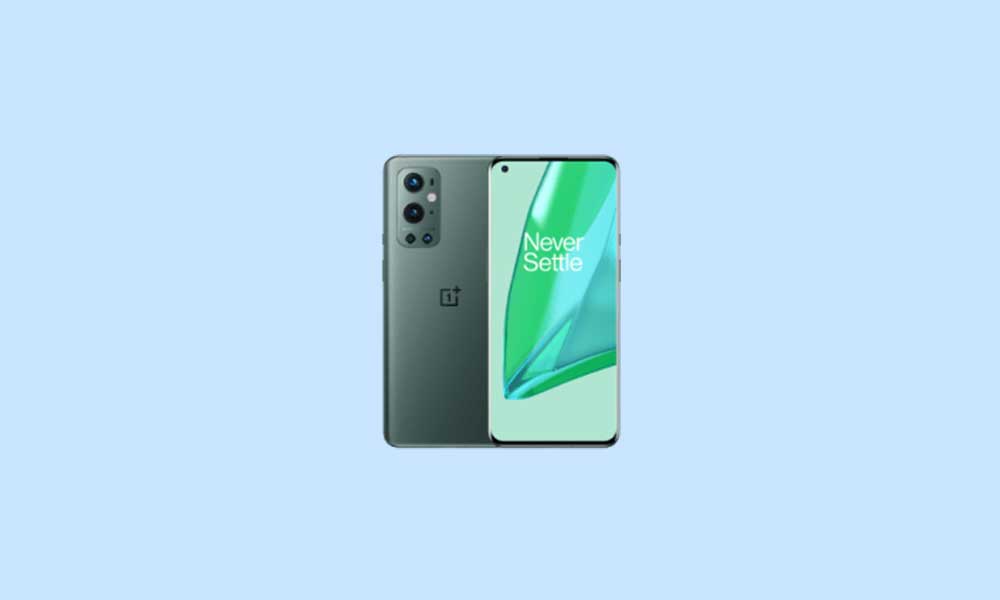 How to Install Android 13 (OxygenOS 13) for the OnePlus 9 and 9 Pro
Before we start with the instructions, there are a few prerequisites that you need to checkmark. Make sure your device qualifies for all these requirements, as mentioned below:
Prerequisites
First and foremost, take a complete device backup. This is because updating from Stable official (MP version) or Open Beta (OBT Version) to the Android 13 build will erase all the data from your device.
Your device should also have a minimum of 3GB of free storage space.
Ensure to keep your device sufficiently charged, so it doesn't turn off midway through the process.
Remember that carrier-version device such as TMO and VZW isn't compatible with these builds.
Download Android 13 (OxygenOS 13)
You may now download the Android 13 for the OnePlus 9 and 9 Pro devices from the below links:
Software Version and Downloads
Changelog
OxygenOS 13

System

Integrates the October 2022 Android security patch to enhance system security.
Improves system stability and performance.
Fixes an issue where the Quick Settings panel occasionally cannot be pulled down.
Fixes a scrolling lag issue with the notification drawer.

Apps

Fixes an issue where photos cannot be synced in the HeyTap Cloud
How to Install Android 13 on OnePlus 9 and 9 Pro
To begin with, transfer the downloaded package to your device.
Then head over to the Settings page on your device.
Scroll to System and tap on System Updates.

Then tap on the gear icon at the top right and select Local Upgrade.
Navigate to the downloaded update file and select it.
Now hit the Upgrade button and wait for the process to complete.
Once the installation is complete, tap Restart. Your device will now reboot to the latest OS.
That's it. These were the steps to download and install the latest Android 13 update for the OnePlus 9 and 9 Pro. Please let us know in the comments section if you still have any queries. Rounding off, here are iPhone Tips and Tricks, PC tips and tricks, and Android Tips and Tricks, which you should also check out.