OnePlus Nord CE 2 Lite 5G finally launched in India with Qualcomm Snapdragon 695 chipset and runs on Android 12 out of the box. The device sports an AI-backed triple rear camera unit headlined by a 64 MP main sensor and packs a 5,000mAh battery with support for 33W SuperVOOC fast charging. In this tutorial, we will guide you on how to fix the not charging or fast charging-related issue on your OnePlus Nord 2 5G.
Smartphones have become an indispensable part of our lives and there's no doubt that without a phone, you will end up bored most of the time. However, what's worse is that you have a OnePlus Nord 2 5G (or any other phone) but it isn't charging or the fast charging feature isn't working properly. Turns out you will end up wanting to fix the OnePlus Nord 2 5G not charging or fast charging issue. Here at GetDroidTips, here's everything you can do to fix the not charging issue using the various troubleshooting methods available out there.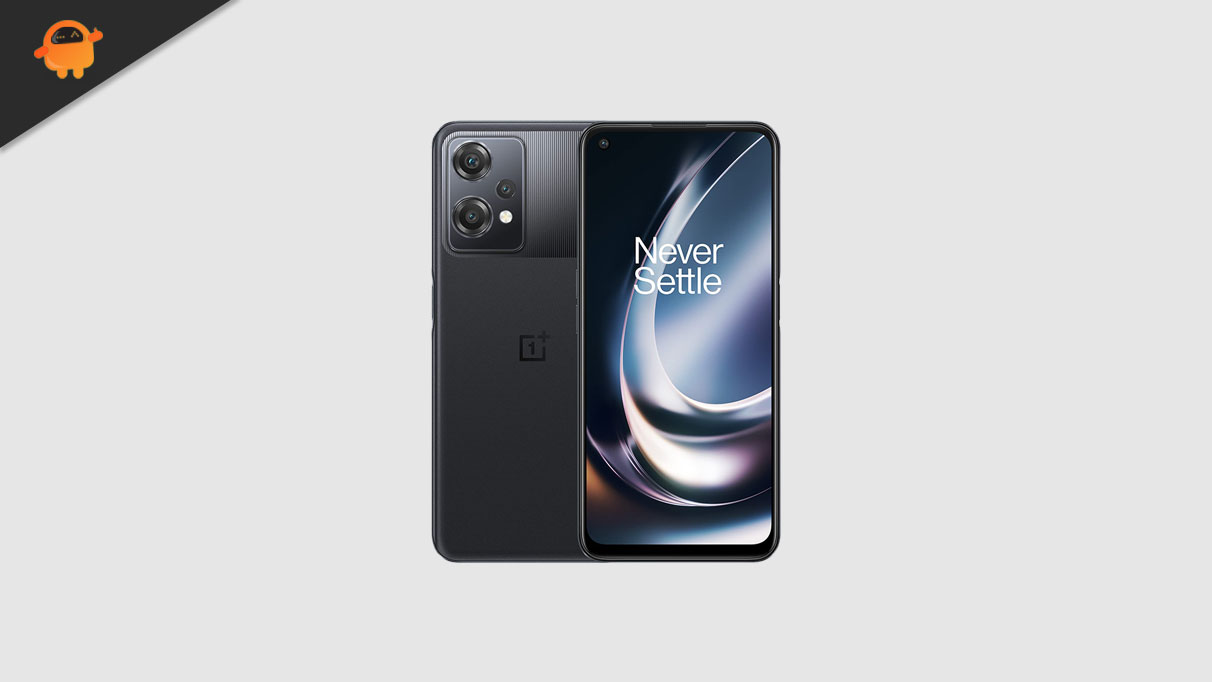 OnePlus Nord CE 2 Lite 5G Device Overview:
The Oneplus Nord CE 2 Lite features a 6.59-inch IPS LCD panel with a 120 Hz refresh rate. It is an FHD+ panel with a resolution of 1080 x 2412 pixels and an aspect ratio of 20:9. Under the hood, we have the Qualcomm Snapdragon 695 built on a 6 nm manufacturing process. It is an octa-core processor with two Kryo 660 Gold cores clocked at 2.2 GHz and six Kryo 660 Silver cores clocked at 1.7 GHz. For handling the graphics-intensive tasks, we have the Adreno 619.
In terms of optics, we have a triple camera setup at the rear and a single camera at the front. The triple setup consists of a 64 MP primary sensor paired with an f/1.7, a 2 MP macro sensor paired with an f/2.4 lens, and a 2 MP depth sensor paired with an f/2.4 lens. At the front, we get a 16 MP selfie camera paired with an f/2.0 lens. Both the front and the rear setup are limited to 1080p video recording.
The smartphone is available in two storage options: 128GB internal storage + 6GB RAM, and 128GB internal storage + 8GB RAM. There is a MicroSD slot for storage expansion, but this is a hybrid slot that you cannot use if you insert two SIM cards inside the phone. In terms of communications, we get Wi-Fi 802.11 a/b/g/n/ac, Bluetooth 5.2, GPS, and USB Type-C 2.0. And in terms of sensors, we have a side-mounted fingerprint sensor, accelerometer, gyro, proximity, and compass. Powering it all is a 5000 mAh cell that can be topped up quickly using a 33W charging adapter. The smartphone is available in two color options: Black Dusk and Blue Tide.
Fix: OnePlus Nord 2 5G Not Charging or Fast Charging Issue
If you are someone who has recently bought the OnePlus Nord 2 5G not charging issue or fast charge not working, then this guide is for you. Follow this troubleshoot to fix the charging-related problem on your OnePlus Nord 2 5G.
Reboot the phone
If your phone is charging but instead of opting for fast charging, it is charging slowly, reboot the phone and check if it makes any difference or not. It is likely that the phone intercepted a minor glitch causing the system to opt for slower charging than the usual speed. Monitor the charging performance after a reboot and verify if the charging speed is restored to the original or not.
Upgrade the OS
The Android 11 with OxygenOS 11.3 on your OnePlus Nord 2 5G is what handles everything you do and interacts with your smartphone. Turns out just like how apps can introduce bugs and glitches, the bugs and glitches can occur at the OS level as well hampering the functioning of the phone at some juncture. For this instance, I am talking about the OnePlus Nord 2 5G not charging or fast charging issue.
A troubleshooting method to fix the said problem is to get the firmware upgraded to the latest available version. Outdated software can introduce a lot of problems and that is why upgrading the firmware saves the day. Here's how it works.
Check if any process is consuming more power
In case the phone's battery is draining faster than charging, either the battery at fault (more on it later) or the apps or games running on the device during charging is draining more power than it should. Close all the apps and processes and turn off the airplane mode if required to allow faster charging. Check back in some time and verify if the battery is charging the way it should or not.
Restore factory
This is the last point wherein a software-related issue causing OnePlus Nord 2 5G to stop charging itself is a problem. Here's how you wipe everything off the device to fix any impending issue. Note that taking a backup of all the data that you want to secure as pulling off a restore factory will wipe off all data. It is irreversible unless you know how to use data recovery tools.
These are the various hardware-related issues that could trigger OnePlus Nord 2 5G not charging or fast charging issues.
Check for debris inside the charging port
Debris inside the charging port such as dust, lint, or any other foreign particles can cause the phone to charge slowly or not charge at all. You'll need to clean the charging port as the issue will only escalate if not taken care of. However, you should be careful when cleaning the charging port. Here's how to do it.
First, use a torch or flashlight to check inside the port if you can spot any lint or debris.
Turn off the device.
Use a toothpick or any sharp object except anything metallic to carefully and gently remove the chunk. Be gentle here as any damage to the charging pins will make you replace the entire charging port even if it wasn't faulty when starting out.
For those who know how to do it, take a cotton swab and dip it in isopropyl alcohol, and clean the port. Since alcohol evaporates easily, it will take away remnants and corrosion with it.
Leave your phone idle for some time and plug in the charger to see if the OnePlus Nord 2 5G fast charging issue is gone or not.
Verify you are using the original cable or swap it
The USB cable is one of the most abused hardware components during a battery charging spree. This is because it is strained, twisted, bent, and undergoes a number of stresses and it is likely one of the first things that will break down.
Check for any cuts throughout the length of the USB cable. If there's a cut, check if connecting the ends does the trick. If not, you will need a different USB cable anyways.
If there are no cuts (although the stress part remains unchanged), detach the old cable and use a new cable or if you have one in spare. Check if the phone charges with a different cable with everything else from the power source, the charging brick, and the phone's charging port remaining the same. Check back in 2-3 minutes if the phone starts charging and if it does so with the same speed it would charge originally. If that's what's happening, the old USB cable you were using was at fault.
In case if the new USB cable doesn't make any difference to the charging speed, it isn't a problem and you will need to proceed with the next method to verify what's wrong.
Verify if you are using the original charger
After verifying that the USB cable isn't at fault, the next logical step is to verify if the charging brick is at fault or not.
The procedure to verify if the charging brick is at fault or not, here's how you can do it.
First, detach the old charging brick.
Use a different charging brick and attach it with the USB cable and plug it into the device to charge the battery.
There are two scenarios here, the phone either starts charging at an original pace or not. If not, the problem lies with the charging port or any other internal component. If yes, the old charging brick was at fault and you'll have to use a spare or new one.
Note: It is advisable to use an original charger instead of a third-party or local brick. The latter can cause lagging and freezing issues as well as thus, using the original charger will save the day.
Check if the port is damaged
Although physical damage to the port is likely to be visible to the naked eye, water damage remains unseen unless you know exactly what you are looking for. Swap both the USB cable and the charger to check what's working and what's not. If the different charger or brick is working on a different phone, your phone's port is at fault since no amount of swapping is forcing the battery to begin charging.
If the battery is dead?
The battery on the device has a specific lifecycle and as and when it progresses, the efficiency decreases. With hundreds of life cycles over 02 years of usage can curtail the battery to just 75-80 percent. Since you are facing OnePlus Nord 2 5G not charging or fast charging issue, it is likely that either the battery is completely dead or it has lost its efficiency and is en-route to die in some time.
Since your phone has a non-removable battery you can't actually remove the battery and swap it with a new one. You need the expertise to snatch the old battery and swap it with a new one. I recommend going to a service center or hiring a technician to do the swap.
Change the power outlet
Power outlets can curtail charging speeds too as they might not be delivering adequate amounts of power thereby impeding the charging speed. Change the power source and check if that was the problem after all.
The final resort
At the end of the day, you can't use OnePlus Nord 2 5G without charging the battery properly. No matter if it is a software or hardware-related issue, it must come to an end as there's no compromise here which is something you can do with the headphone jack, camera, Bluetooth, WiFi, or other features. You will need to get the problem fixed and that is where technicians come into play.
Head out to an authorized service center or get the software or hardware-related issue charging the OnePlus Nord 2 5G not charging or fast charging issue in the first place. You even have an option to visit a local service center for a speedier and inexpensive repair or replacement of the affected software or hardware component that triggered the issue in the first place. Note that you will lose any warranty on the device by getting the phone repaired at a local service center which isn't the case with an authorized one so it is your call.
Closing Words
At the end of the day, you will have to make arrangements to charge the battery and use the phone because without a working battery, you are just holding a slab of plastic, aluminum, and glass and that's all. Do let us know which troubleshooting method works best for you.