It is an essential graphics format, and you might be familiar with the EPS image file if you have ever work with vector graphics. The vector images contain bitmaps that tell each pixel in the picture of what color and size they should be. EPS format is the most common format used in vector graphics. These files have generated and viewed on any of the operating systems.
You can use EPS directly if you are using a Mac, but if you are a Windows user, then you might have graphics software to view EPS files. Some users find it challenging to open the EPS image file in their Windows PC, and here is the solution for those.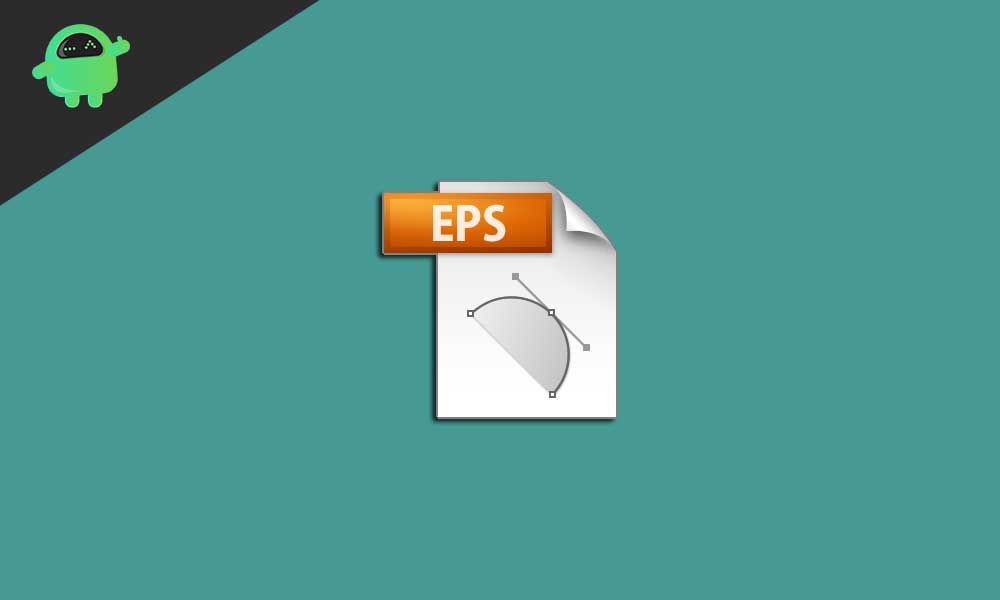 What is EPS Image file:
The EPS file extension is an Encapsulated PostScript file extension used by drawing applications. This format has used to describe the procedure of producing images and drawings. EPS file format includes a bitmap preview image, which encapsulated.
Opening EPS Image File on Windows:
Opening a viewing EPS image file might not be that easy sometimes, but few methods can help you to get the solution if you are facing the problem of opening the Encapsulated PostScript file. It is the file with extension '.EPS', '.EPSF', '.EPSI'
There is a variety of software that will be helpful to open the Encapsulated PostScript files. One of the best tools is "Adobe Reader." It is a widely used software program that can open the Encapsulated PostScript file. Here we will discuss the two most important and effective tools to get into the EPS files on Windows. The tools are namely, EPS Viewer and IrfanView.
EPS Viewer: This extensively used tool to view the Encapsulated PostScript file. This tool is available in online and offline modes. You can download EPS Viewer software to use it offline. You can find it on the web very quickly. The most convenient method is to visit online. There are multiple viewers available online. You can follow the procedure to view EPS files online by EPS Viewer:
Just search "EPS Viewer" on the web.
Proceed to any of the website links.
Somewhere you will find the 'Upload' button on the page.
Hit the 'Upload' button and browse your file.
You can easily 'pick and drop' your EPS file in the provided space.
Now select the resolution and another format in which the tool will show you the EPS file.
Then hit the 'View' button, and your EPS file open.
IrfanView:

It is the most popular viewer used worldwide. It is a fast and compact offline software. It supports all available Windows format. It has uni-coded multi-language support. It is free for noncommercial users. Here is how you can get the tool and view Encapsulated PostScript files:
Visit the official website of IrfanView to download the tool.
You can search 'IrfanView' on the web or directly visit 'www.irfanview.com.'
Then you will find two versions of IrfanView on this website.
Download one of the two, as per your system properties, either 32-bit or 64-bit.
Also, download the 'plug-ins' by hitting the tab given on the page.
Once you get the software downloaded, you need to install it on your PC.
After installation, right-click the image and open it with IrfanView.
Enjoy viewing Encapsulated PostScript files on your Windows PC by this simple tool.
Still, if you do not want to view any Encapsulated PostScript file in any software tools mentioned above, then there is another option that can lead you to access Encapsulated PostScript file. You can convert it with an online tool into any of the image formats like – JPEG or PNG.
Conversion of EPS file:
If you are unable to access the Encapsulated PostScript file in your Windows, then there is a way to convert the file type. You can use an online tool named "ZAMZAR." You need to follow the procedure if you want to save the EPS extension into another image format.
Search the web for "ZAMZAR." You can directly visit 'www.zamzar.com.'
Add your EPS file by hitting the 'Add Files' button.
Now choose the image format in which you want to convert your Encapsulated PostScript file.
Click on 'Convert Now.'
Your image would process and converted into the desired format.
There are several image formats in which you can convert Encapsulated PostScript files such as – BMP, GIF, ICO, JPG, PCX, PNG, SVG, TGA, and many others, including document formats as well.
EPS is an old format that can open with a lot of free software. Encapsulated PostScript file format is excellent for designers working on giant billboards. The EPS file format would get convert to many of the readily available and viewable file formats which you can view in your Windows by default.
Read our how to convert EPS files to PDF
In case you are the one who is getting some inconvenience to open EPS files, the procedures, as mentioned above, can help you to get out of the difficulty, and you will be able easily to open and view Encapsulated PostScript file.
We hope this guide was helpful to you. If you have any queries or feedback, feel free to comment down below with your Name and E-mail ID. Likewise, check out our iPhone Tips and Tricks, PC tips and tricks, and Android Tips and Tricks for more such tips and tricks. Thank You.