Finally, the much-awaited crossplay feature for Overwatch is coming for PC, Xbox, Nintendo, PS4, and PS5. It has been a long wait for fans, but it's almost over now. Although Blizzard hasn't announced any specific date yet, it is expected that the much-anticipated crossplay feature will roll out within weeks.
Overwatch has garnered a massive fan following in recent years. Its frenzied shooting gameplay has always been a thrilling experience. But even with all the fun and thrill, something was amiss – a crossplay feature to test the battle prowess with players from different platforms.
But you will be glad to know that Overwatch crossplay is finally coming to reality. So get your weapons ready; the Overwatch battlefield will soon be ablaze with raging bullets from crossplay match up.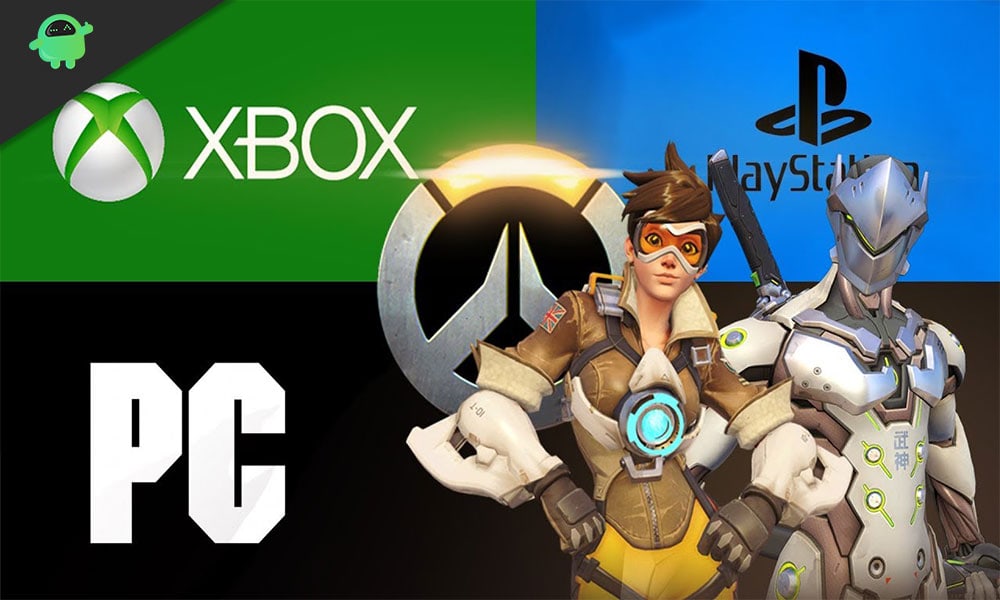 How to Crossplay Overwatch on PC, Xbox, Nintendo, PS4, and PS5?
To be part of Overwatch crossplay, you need to have a battle.net account and your console linked to it. Therefore, to Crossplay Overwatch on PC, Xbox, Nintendo, PS4, and PS5, a battle.net account is essential.
That's not it; anyone onboarding the battle.net bandwagon before the end of 2021 will also get a golden loot box. Once you have a battle.net account, the crossplay will be enabled by default.
However, console players will also have the option to turn it off while PC players won't. One more catch is the cross-progression. Only crossplay is coming to Overwatch; you still have to wait for the cross-progression. It means that during a crossplay, you have to start afresh. You cannot enter the gameplay with all your hard-earned skins, experience, and other unlocks.
Also Read: Fix: No Overwatch License Found Error
How to create a Battle.net account?
Blizzard is making a battle.net account mandatory to enjoy crossplay in Overwatch. Here are all the steps you can follow to create a Battle.net account:
Navigate to Battle.net

Click the account menu option, then follow the Create a Free Account link.

Proceed as the page instructs you to register an account.

Once you have your own battle.net account, head to the account settings.

Under the Account Settings section, you will find the Connections option; click on it, then link your console to the battle.net account.
The above steps will only create a battle.net account. You still have to do some in-game tweaking to confirm your console's connection to the battle.net account. Follow the below-mentioned steps;
Run the game on your system and click the confirmation button.

You will move to the welcome screen. Here you will be prompted with a QR code and an alphanumeric code.

To enter the alphanumeric code, follow the link here

.

Once you are on the page, type in the code in the given boxes.

You can also scan the QR code via a mobile app to take you to the web page.

Lastly, type in your battle.net account credentials to log in and confirm the connection of your console game to the battle.net account.

You will receive a message noticing you about the successful linking of your console to the battle.net account.
That's all you need to enjoy a gripping crossplay in Overwatch. Whether you are on PC, Playstation, or Xbox, soon you can have Overwatch crossplay with other players.
The exact date is not announced yet, but it's going to happen soon. So do the needful required to Crossplay Overwatch on PC, Xbox, Nintendo, PS4, and PS5, load your weapons, and be ready.
Also Read: Fix: Overwatch Crashing on PS4, PS5, or Xbox Consoles
For more interesting guides, tips, and tricks, you can subscribe to our YouTube Channel. Don't miss out on our Windows Guides, Gaming Guides, Social Media Guides, Android Guides, and iPhone to learn more.