Party Animals is a newly released multiplayer physics-based brawler-party video game by Recreate Games and Source Technology that delivers cuttest puppies, kittens, and other cartoonish animals. Players will be able to online and offline fights in this chaotic fun. However, it looks like several players are facing server connectivity errors. So, check out Is Party Animals Experiencing Downtime? Brief details on an Update on Server Status and Maintenance.
So, if you're also encountering failed login attempts in Party Animals most of the time that means there are some server scalability or operational issues in your region. As players are unable to connect to the game servers smoothly, it eventually ruins the overall gaming experience in the multiplayer mode. Though the game claims to have the offline mode too, several players aren't happy with it because the offline mode doesn't work yet.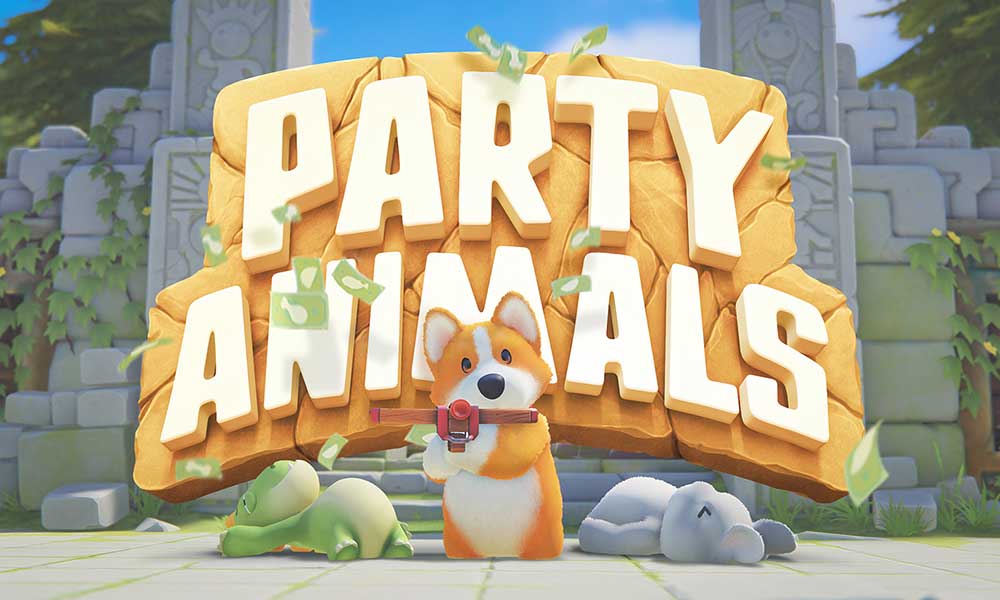 Is Party Animals Experiencing Downtime? An Update on Server Status and Maintenance
Affected players are wondering whether Party Animals' servers are operational and active or not. Meanwhile, several players also encounter the queuing issue where the game shows the estimated time and your current position in the multiplayer queue which is more than hours in some cases. If that's also happening to you then you might have closed the game in frustration for sure. Luckily, here we've shared the ways to check out Party Animals' server status info.
It's worth mentioning that Party Animals servers did go live on September 20, 2023, at 2 pm CEST / 1 pm BST / 8 am EDT / 5 am PDT. That means both the servers and the game development are in the initial phase at this moment. So, stability issues or bugs can play a major role until developers come up with a couple of patch fixes and server scalability or technical improvements. With regular maintenance and patch updates, multiplayer games run smoothly.
In addition, game servers can go down for a bunch of reasons such as the overcrowding of active players at the same time, an outdated game version, corrupted game files, etc. Antivirus blocking issues, lack of admin access, internet connectivity issues, networking driver glitches, etc can be other possible reasons. We'll keep posted on the server status whenever there is an issue in connectivity.
1. Restart the Game and PC
First, you should reboot the Party Animals game inside the Steam client to easily refresh the temporary system glitch or cache data issue that might trouble a lot of server connectivity. You should also restart the PC and then relaunch the game to check for the issue.
2. Check Your Internet Connection
Make sure to check your internet connection before jumping to any other conclusion because a poor or unstable internet connection can trigger many issues with the game launching or connecting to the game servers online. Try switching your wired (ethernet) connection to Wi-Fi (wireless) or vice versa, and then check for the networking issue again.
You can also increase the internet speed by upgrading your data plan (if required) or contacting your service provider to assign a new IP address.
3. Log Out of Steam and Log Back In
Make sure to sign out of your Steam account and then sign back again to check whether the specific problem still appears or not.
Open Steam > Click on the Profile icon at the top right corner.
Click on Sign out of account > Once prompted, click on Confirm to proceed.
After signing out of the account, wait for a couple of minutes.
Then sign back into your existing account with credentials.
4. Run Party Animals as an Administrator
Check whether your game application file runs as an administrator or not. If the game not running as an administrator Make sure to run the game exe file as an administrator to give proper access to the system. To do this:
Right-click on the Party Animals application file on your PC.
Now, select Properties > Click on the Compatibility tab.
Click on the Run this program as an administrator checkbox to enable it.
Click on Apply and select OK to save changes.
5. Check for Party Animals Updates
Sometimes an outdated game version can also bring multiple bugs or issues like server connectivity errors or queue issues. It's better to update your Party Animals game by following the steps below. If an update is available, then install the latest patch. To do this:
Open the Steam client > Go to Library.
Click on Party Animals from the left pane.
It'll automatically search for the available update.
If there is an update available, make sure to click on Update.
The process may take some time. So, wait for it.
Once done, close the Steam client.
Finally, reboot your PC, and try launching the game again.
6. Verify and Repair the Game Files
In case, there is an issue with the installed game files on the directory and somehow it gets corrupted or missing then repairing the game files will be useful. Thankfully, most of the game clients do the job for you in an easy way.
Launch Steam > Click on Library.
Right-click on Party Animals from the list of installed games.
Now, click on Properties > Go to Local Files.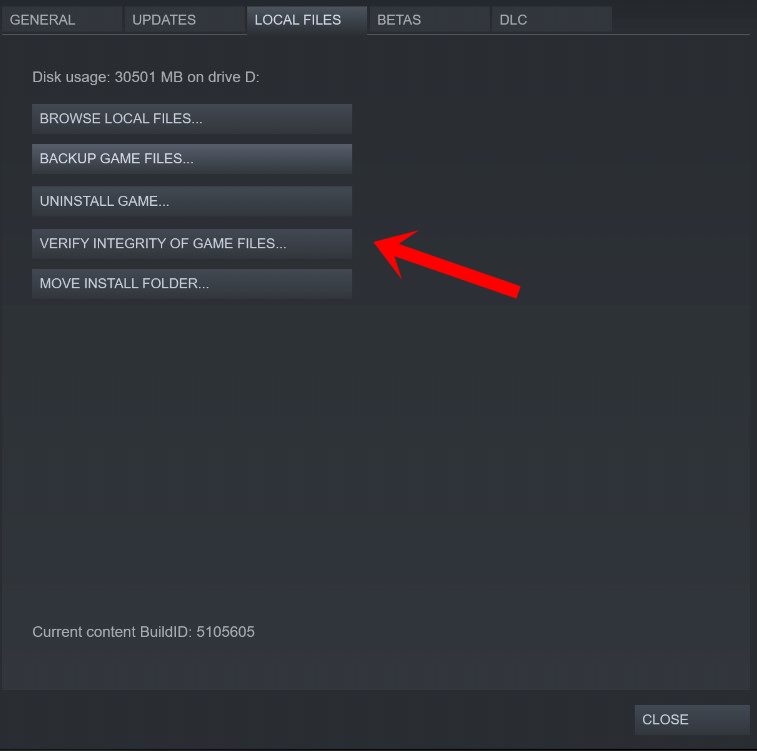 Click on Verify Integrity of Game Files.
You'll have to wait for the process until it gets completed.
Once done, just restart your computer.
7. Disable Windows Firewall and Antivirus
The chances are high enough that maybe your default Windows Defender Firewall protection is preventing the ongoing connections or game files from running properly. So, make sure to temporarily disable or turn off the firewall protection to check if everything works fine or not.
Click on the Start Menu > Type firewall.
Select Windows Defender Firewall from the search result.
Now, click on Turn Windows Defender Firewall on or off from the left pane.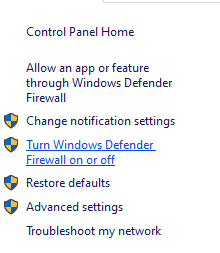 A new page will open > Select the Turn off Windows Defender Firewall (not recommended) option for both the Private & Public Network Settings.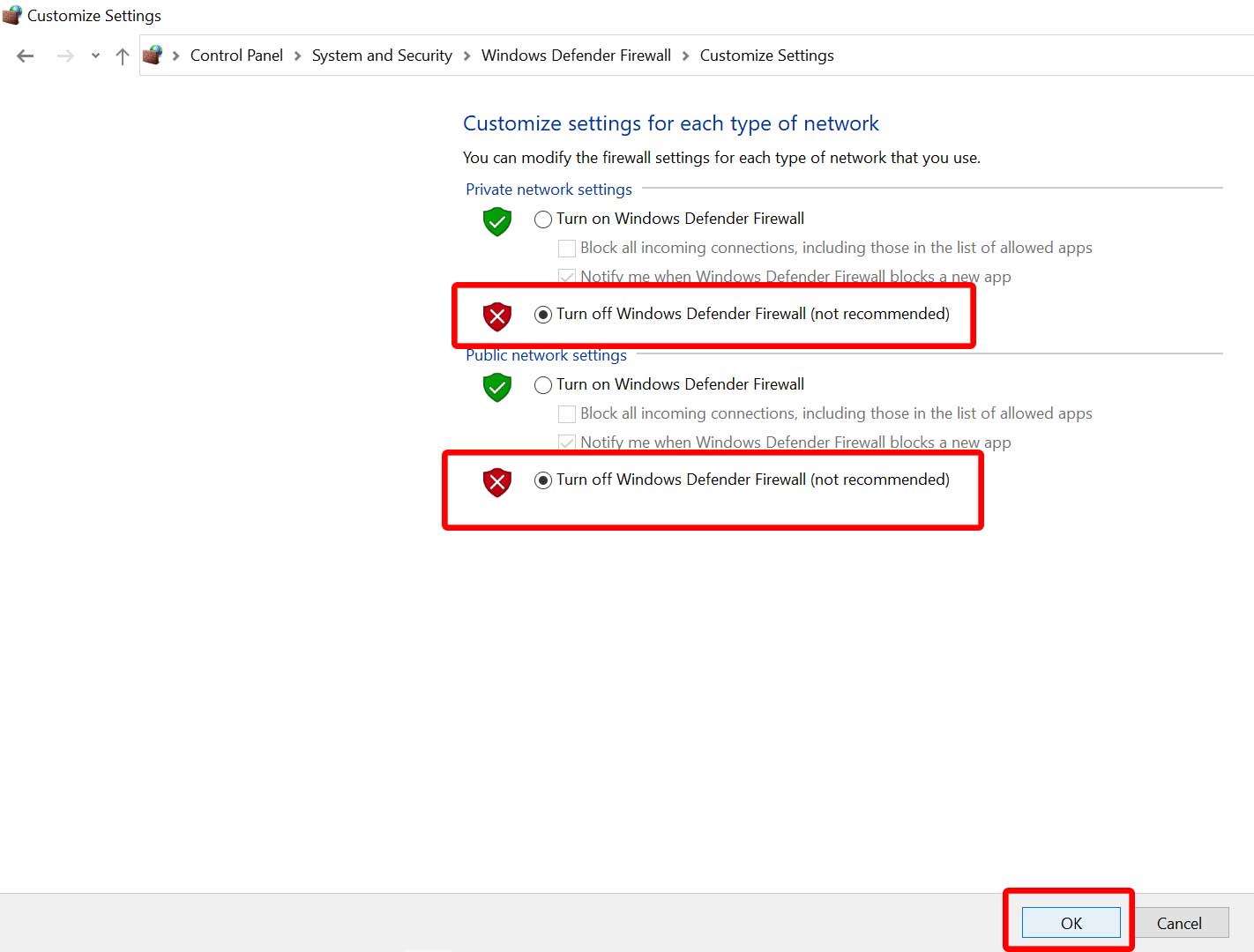 Once selected, click on OK to save changes.
Finally, restart your computer to apply changes.
Similarly, you have to turn off the Windows Security protection too. Just follow the steps below:
Press the Win+I keys to open Windows Settings.
Click on Update & Security > Click on Windows Security from the left pane.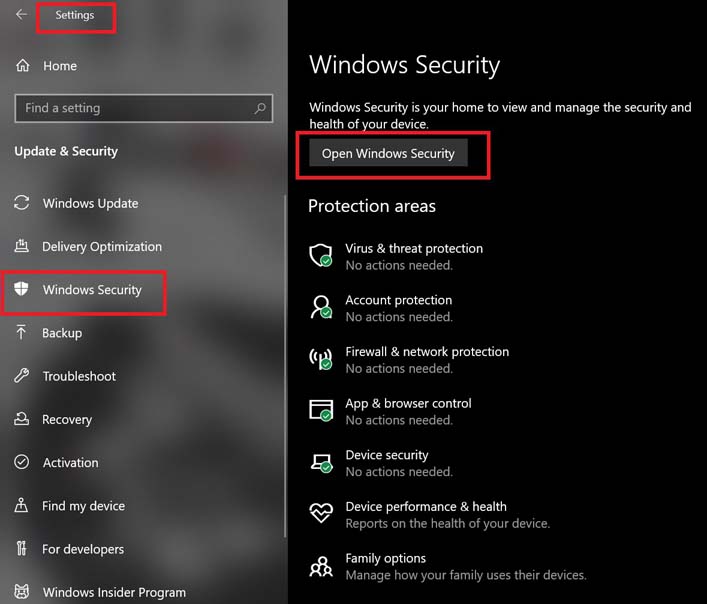 Now, click on the Open Windows Security button.
Go to Virus & Threat Protection > Click on Manage settings.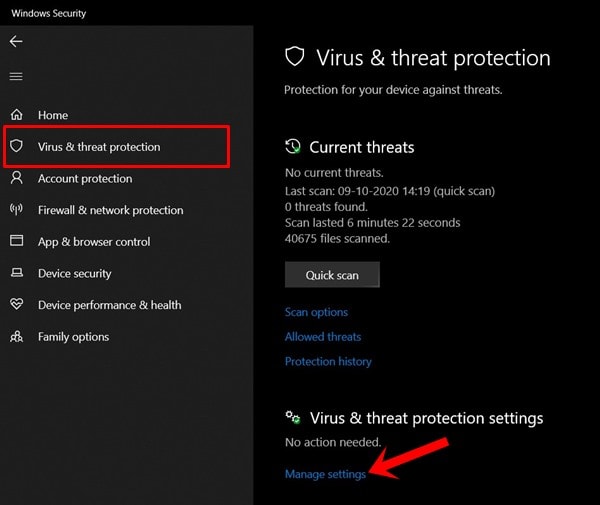 Next, Turn Off the Real-time Protection toggle.
If prompted, click on Yes to proceed further.
Please Note: If you're using a third-party antivirus software then turn off the real-time protection feature manually and then check for the issue.
8. Check the Party Animals Server Status
It's always a better idea to follow the official @party_animals Twitter account to get all the latest updates and info regarding game issues or server downtime. You can also join the Party Animals Discord Server to get notified of events.
Dear players, we have expanded the server capacity. If your queue is longer than 10 mins, it is best to restart the game to enter a much faster queue.

Besides, some players did not receive the Preorder, Deluxe and Demo rewards. This is likely caused by the same issue. Restarting…

— Party Animals (@party_animals) September 20, 2023
So, make sure to follow this before getting to any other conclusion. If there is an issue with the server, just wait for a couple of hours and then try again.
9. Update the Network Driver
You should try updating the network adapter driver on the PC to ensure there is no conflict happening with the networking connectivity. Sometimes your internet connection might have a good signal or speed but the network adapter may trouble you due to driver-related issues. To fix it:
Press the Win+X keys to open the Quick Link Menu.
Click on Device Manager from the list.
Now, double-click on the Network adapters category to expand the list.
Then right-click on the specific network device.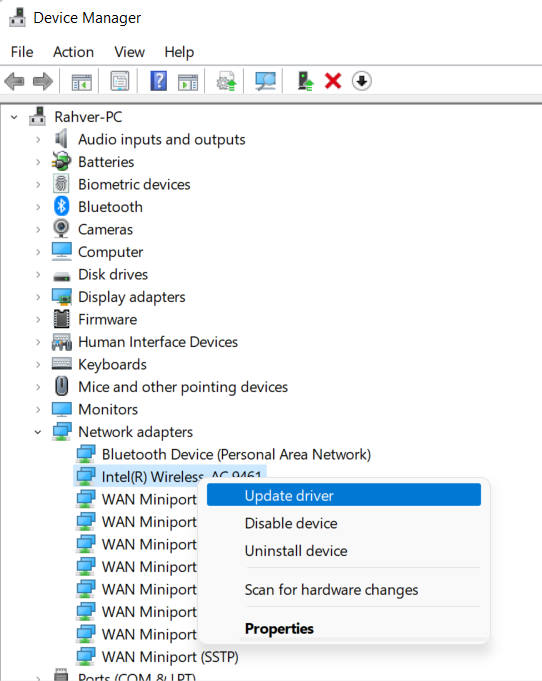 Select Update driver > Choose Search automatically for drivers.
If there is an update available, it'll automatically download and install the latest version.
Once done, make sure to reboot your computer to change the effects.
10. Use a Public DNS
If none of the methods come in handy then make sure to follow the steps below to use a public DNS address on the networking settings of your PC. Sometimes the customized DNS address provided by the internet provider can conflict with the game server connectivity online. Whereas public DNS like Google DNS can easily get synced with game servers globally.
Press the Win+R keys to open the Run dialogue box.
Now, type ncpa.cpl and hit Enter to open Network Connections.
Double-click on the Wi-Fi or Ethernet network from the list.
Click on Properties > Double-click on Internet Protocol Version 4 (TCP/IPv4).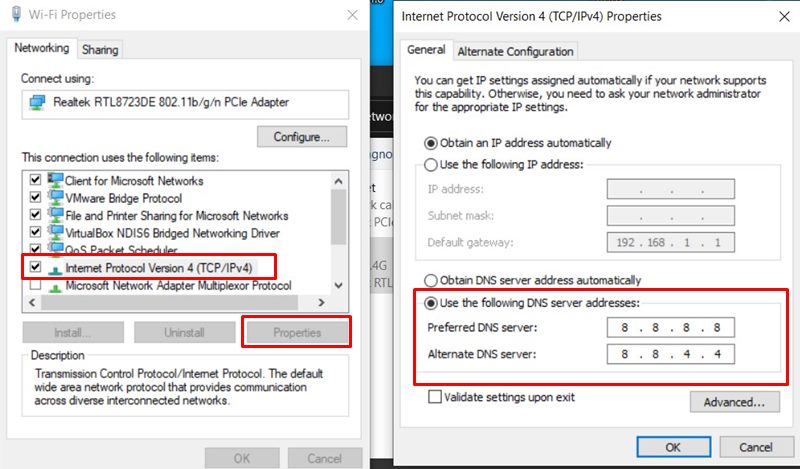 Click to select Use the following DNS server addresses.
Next, enter 8.8.8.8 for the Preferred DNS server and 8.8.4.4 for the Alternate DNS server.
Once done, click on OK to save changes.
Make sure to restart your computer to apply changes.
That's it, guys. We hope this guide was helpful to you. For further queries, you can comment below.