Party Animals is the latest multiplayer physics-based multiplayer brawler video game by Recreate Games and Source Technology. Though the title has been appreciated by a lot of players, it does have some bugs or errors that we can't deny. It seems that several players are encountering game launching or server connectivity issues with Party Animals. Recently, Party Animals Fail to Login Error Code 10009 or 10011 has become a common issue among the community.
This specific "Login failed. Please try to login again. Error Code 10011" in Party Animals becomes frustrating which prevents players from getting into the gameplay. Such issues mostly occur whenever there is an issue with the server overload by the active players in peak hours. As the game is quite new in the market and developers will take more time to improve the gaming experience with server scalability, there is nothing to worry about. However, affected players can manually try fixing this error at their end.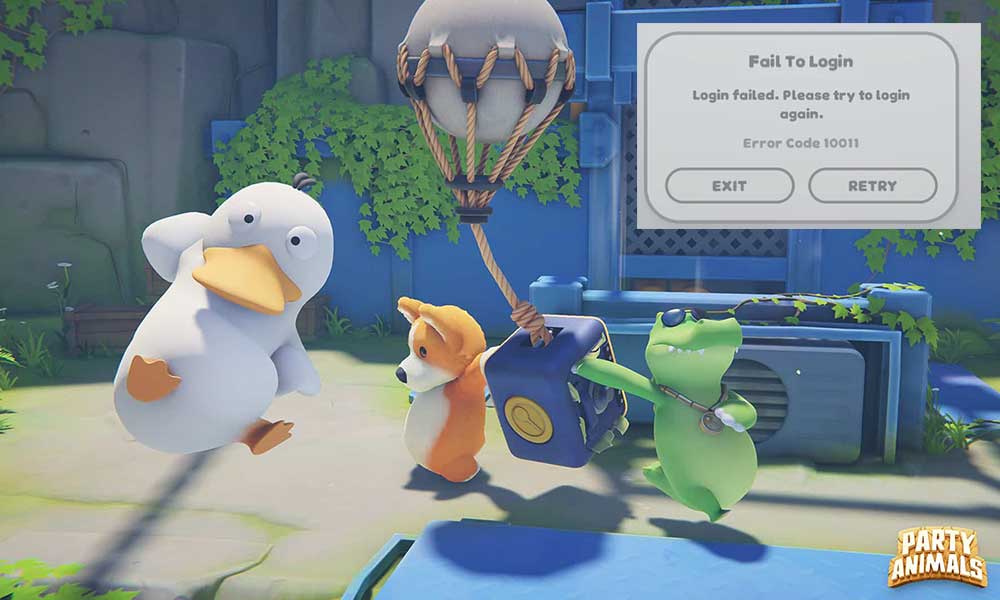 Fix: Party Animals Fail to Login Error Code 10009 or 10011
If we talk about the potential reasons behind this log-in error, the chances are high that a poor internet connection, an outdated game version, corrupted game files, DNS issues, temporary networking glitches, VPN-related issues, etc. can be applicable. Luckily, here we've shared with you a couple of possible workarounds that should come in handy. Make sure to follow all troubleshooting methods until the error has been fixed. So, without further ado, let's jump into it.
1. Restart the PC
As a first workaround, it's worth recommending restarting the PC to clear temporary glitches or cache data issues whatsoever. A normal system reboot can fix several issues with the server connectivity or networking.
2. Check the Server Status
It's always a better idea to follow the official @party_animals Twitter account to get all the latest updates and info regarding game issues or server downtime. You can also join the Party Animals Discord Server to get notified of events.
Dear players, we have expanded the server capacity. If your queue is longer than 10 mins, it is best to restart the game to enter a much faster queue.

Besides, some players did not receive the Preorder, Deluxe and Demo rewards. This is likely caused by the same issue. Restarting…

— Party Animals (@party_animals) September 20, 2023
So, make sure to follow this before getting to any other conclusion. If there is an issue with the server, just wait for a couple of hours and then try again.
3. Check Your Internet Connection
You should always check for your internet connection before jumping to any other conclusion because a poor or unstable internet connection can trigger many issues with the game launching or connecting to the game servers online. Try switching your wired (ethernet) connection to Wi-Fi (wireless) or vice versa, and then check for the networking issue again.
You can also increase the internet speed by upgrading your data plan (if required) or contacting your service provider to assign a new IP address.
4. Run Party Animals as an Administrator
Another thing you should do is to run Party Animals as an administrator on Windows to allow system permissions properly. A lack of system admin permissions can eventually trouble in launching the game or connecting to the servers.
Right-click on the Party Animals application file on your PC.
Now, select Properties > Click on the Compatibility tab.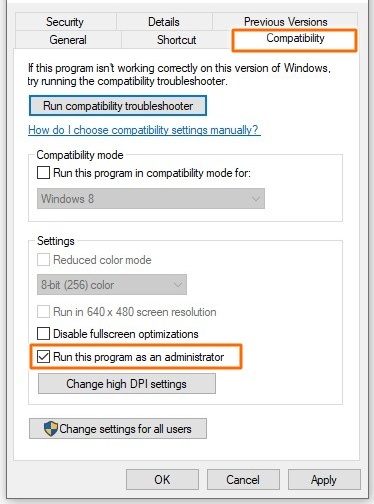 Click on the Run this program as an administrator checkbox to enable it.
Click on Apply and select OK to save changes.
5. Update Steam
It's also a better idea to manually exit Steam and then close it from the background processes before relaunching it. Whenever you launch Steam freshly on the system, it automatically checks for the available updates. If any update is available, it'll automatically start downloading and installing the update without doing anything else. Even restarting the Windows and then launching Steam can do the job for you.
6. Update Party Animals
Sometimes an outdated game version can also bring multiple bugs or issues like server connectivity errors or queue issues. It's better to update your Party Animals game by following the steps below. If an update is available, then install the latest patch. To do this:
Open the Steam client > Go to Library.
Click on Party Animals from the left pane.
It'll automatically search for the available update.
If there is an update available, make sure to click on Update.
The process may take some time. So, wait for it.
Once done, close the Steam client.
Finally, reboot your PC, and try launching the game again.
7. Verify and Repair the Game Files
In case, there is an issue with the installed game files on the directory and somehow it gets corrupted or missing then repairing the game files will be useful. Thankfully, most of the game clients do the job for you in an easy way.
Launch Steam > Click on Library.
Right-click on Party Animals from the list of installed games.
Now, click on Properties > Go to Local Files.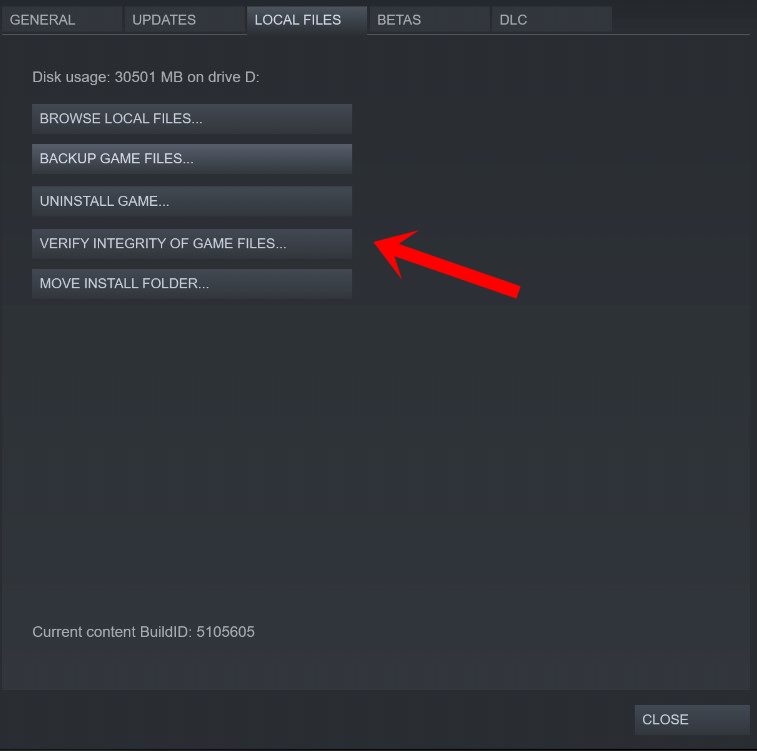 Click on Verify Integrity of Game Files.
You'll have to wait for the process until it gets completed.
Once done, just restart your computer.
8. Disable VPN or Proxy Servers
We suggest you not use any kind of VPN (Virtual Private Network) or proxy servers at your end to avoid server connectivity issues. The chances are high that using a VPN is probably causing ping delay issues which eventually increases server connectivity errors.
9. Add an Exclusion to Antivirus
Sometimes adding the Party Animals executable application to the antivirus (whitelist) can also fix multiple issues with the connectivity errors. Multiple reports are claiming that Windows Defender Antivirus aggressively blocks file loading or game launching. To do so:
Go to Windows Settings > Click on Privacy & Security.
Click on Windows Security > Click on Virus & Threat Protection.
Now, click on Manage Ransomware Protection.
Turn ON the Controlled Folder Access toggle (if prompted by UAC, click on Yes).
Click on Allow an app through controlled folder access (If prompted by UAC, click on Yes).
Next, click on Add an allowed app > Go to the installed game directory.
You'll need to select the Party Animals exe application > Click on Open to add it.
Once done, make sure to reboot the PC to apply changes.
10. Whitelist Party Animals in the Firewall
You should also allow the Steam application and the Party Animals application manually in Windows Firewall by following the steps below to ensure the Firewall program isn't blocking the ongoing connections to the game servers from your end.
Press the Win+I keys to open Windows Settings.
Click on Update & Security > Click on Windows Security from the left pane.
Click on Virus & threat protection > Click on Firewall & network protection.
Go to Allow an app through firewall > Click on Change settings.
Scroll the list and select Party Animals for both the Private & Public domains.
If the game isn't on the list, click on Allow another app.
Browse and add Party Animals in Firewall > Click on OK to save changes.
Once done, reboot your computer to change the effects.
11. Clear DNS Cache
It can also be possible that somehow your Windows computer has gathered a lot of outdated info on visited websites or applications which can trouble you in several ways. It's always better to flush the DNS server cache from your computer to refresh the network connectivity and improve privacy too.
Open the Start Menu > Type cmd and you'll see Command Prompt.
Now, right-click on Command Prompt > Select Run as administrator.
If prompted by UAC, click on Yes to allow the permission.
Once the command prompt opens, copy-paste the following command and hit Enter:
ipconfig/flushdns
Once done, close cmd, and restart the PC to apply changes.
12. Contact Party Animals Support
If none of the workarounds come in handy then make sure to Contact Party Animals Support to check if the developers are aware of this error or not. You should also create a support ticket for the same error so that developers can deeply investigate it and provide a fix quicker. For upcoming patch updates or server downtime info, you can follow the official @party_animals Twitter handle and get connected.
That's it, guys. We assume this guide was helpful to you. For additional queries, you can comment below.