Overkill Software and Starbreeze Studios have done a tremendous job with their action-packed 4 player co-op first-person looter shooter video game called 'PAYDAY 2' that basically allows players to get into a crime-based environment quite similar to Grand Theft Auto where the looting, money heist, actions, etc take place. Though the game runs quite well on the PC since its release, some players have recently started facing the PayDay 2 Failed to Join Game Error in 2023 which is unexpected.
Now, if you're also facing the same issue then make sure to follow this troubleshooting guide to fix it. The chances are high that somehow you're unable to connect with other players or with your friends in the co-op gameplay mode in PayDay 2. Multiple reports are claiming on the Steam community that even though their region is selected under the same country and the visibility is set to friends, there is no success at all. Well, such kind of issues might happen due to server faults or some temporary glitches.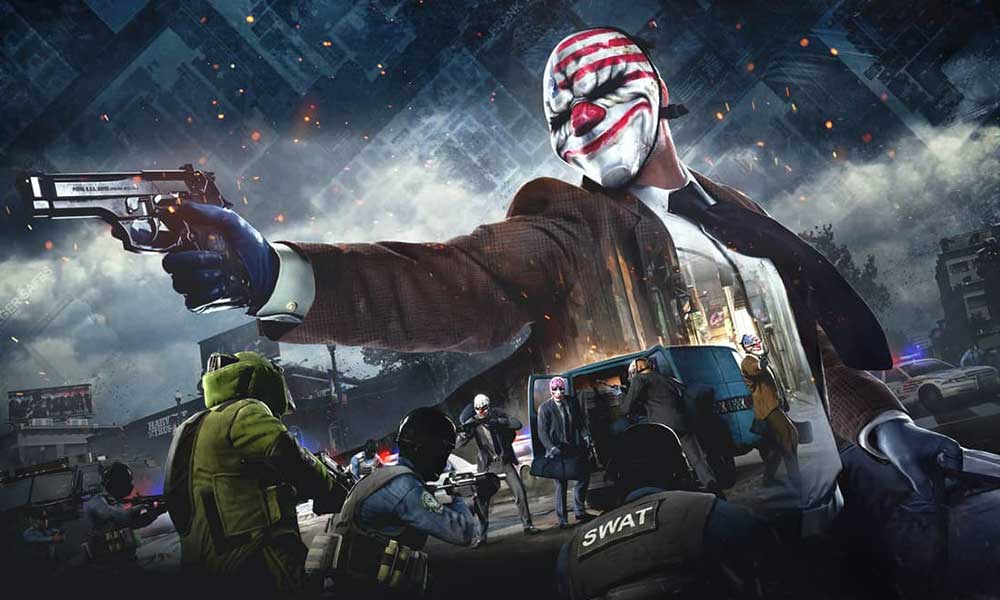 Fix: PayDay 2 Failed to Join Game Error 2023
It looks like internet connectivity issues, server connectivity errors, an outdated game version, corrupted or missing game files, DNS server conflicts, etc might be possible reasons behind the game joining error. Fortunately, there are some possible troubleshooting methods mentioned below that should help in fixing the co-op joining issues in PayDay 2 quite easily. So, without further ado, let's jump into it.
1. Restart the Game and the PC
First of all, you should try rebooting the PAYDAY 2 game to refresh any kind of temporary glitches or cache data issues. Additionally, you should also reboot the PC to check if the problem has been fixed or not. Sometimes a normal restart of the gaming device might come in handy a lot.
2. Run the Game as an administrator
Ensure to run the PayDay 2 game application as an administrator on the PC by following the steps below to ensure there is no issue with the program running.
Go to the installed PayDay 2 game directory.
Right-click on the application file on your PC.
Click on Properties > Click on the Compatibility tab.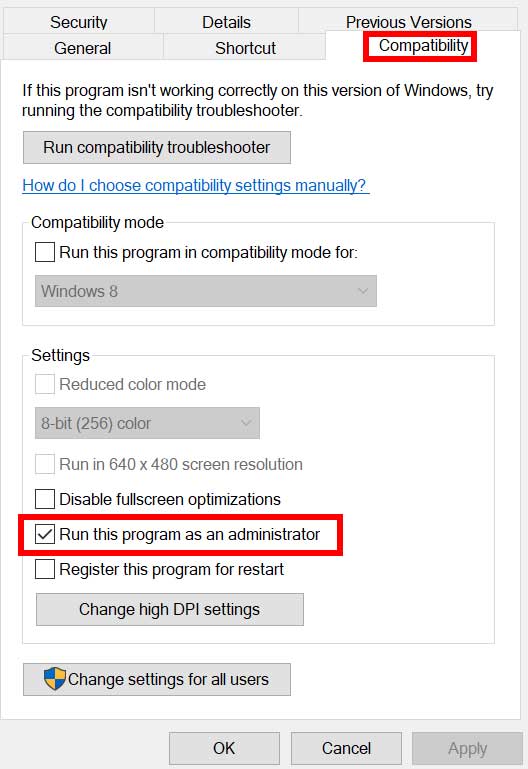 Click on the Run this program as an administrator checkbox to enable it.
Once done, click on Apply and then OK to save changes.
Finally, double-click on the game app file to launch it.
It's also recommended to follow the same steps once again for the Steam client whatever you use to play the game.
3. Check the Internet Connection
You should also try checking out the network connection on your side to ensure there is no internet speed or stability issue. An unstable and poor internet connection might greatly trouble you regarding the game's server connection or multiplayer gameplay. If you're using the Wi-Fi network, try switching to the Wired (Ethernet) or vice versa to cross-check the issue. You can also contact your service provider to check the internet-related issues.
4. Power Cycle Your Wi-Fi Router
We'll also recommend you perform a power cycle to your Wi-Fi router by following the steps below to easily clear networking glitches or temporary cache issues.
Just Power Off the Wi-Fi router.
Once the LED indicator stops blinking, unplug the power cable from the power source.
Now, wait for around 30 seconds, and then plug back the power cable in.
Then Power On the router and check for the issue again.
5. Don't Use a VPN
Make sure to disable the VPN (Virtual Private Network) service at your end for a while to cross-check if the problem has been fixed or not. Sometimes the VPN service might help you to connect to a different region server or access the geo-restricted content but it eventually increases ping delay or latency which might obviously affect in multiplayer gaming experience as well as connecting to the game servers for a long.
6. Check for PayDay 2 Updates
Another thing you can do is simply update the PayDay 2 game by following the steps below to avoid an outdated game version. An outdated game patch version might trouble you a lot when it comes to game launching or server connectivity issues. It's better to update the game manually to avoid an outdated version.
Open the Steam client > Go to Library.
Click on PayDay 2 from the left pane.
It'll automatically search for the available update.
If there is an update available, click on Update.
Wait some time to install the update.
Once done, close the Steam client.
Finally, reboot your PC to apply changes and launch the game again.
7. Verify and Repair the Game Files
Corrupted or missing game files on the PC can eventually trigger multiple issues with the game launching or performance whatsoever. It's better to verify and repair the installed game files on the PC depending on which client you're using to play the game. You can follow the steps below to repair the game files easily.
Launch the Steam client > Click on Library.
Right-click on PayDay 2 from the list of installed games.
Now, click on Properties > Go to Local Files.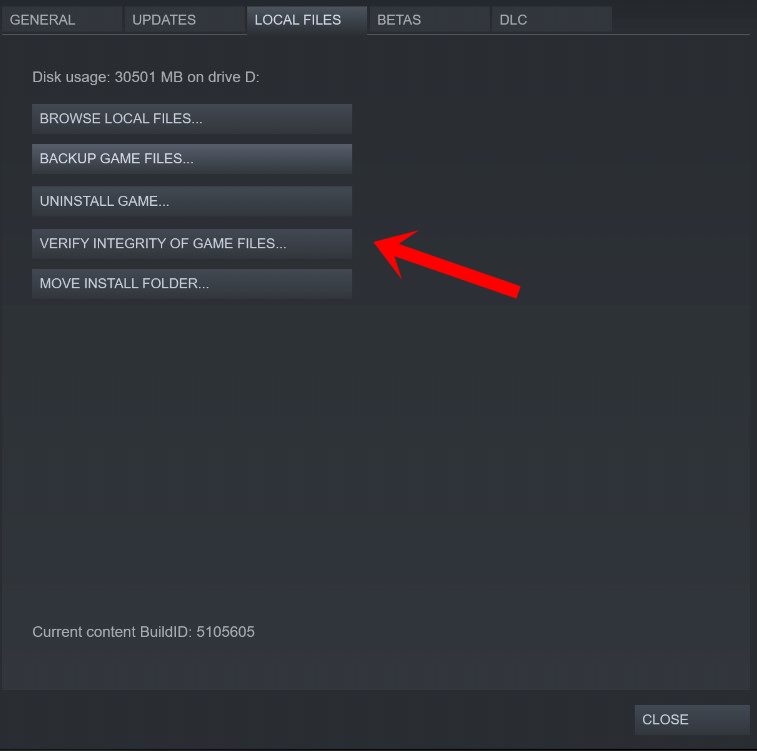 Click on Verify Integrity of Game Files.
You'll have to wait for the process until it gets completed.
Once done, just restart your computer.
8. Check the PayDay 2 Server Status
You should try checking out the PayDay 2 server status details on DownDetector to ensure there is any kind of server downtime or outage appears. Sometimes the chances are high that the game server outage or downtime might trouble players to connect to the co-op gameplay modes in some specific regions. It's better to always check for the server status before getting frustrated. If there is an issue with the server, make sure to wait for a couple of hours, and then run the game again.
9. Close Background Tasks
Unnecessary background running tasks or programs can eat up a lot of system resources like CPU or Memory usage literally reducing system performance. Hence, the startup crashing, lagging, and not loading issues appear quite often. Simply, close all the third-party unnecessary background running tasks completely. To do this:
Note: DO NOT close system processes from Windows or Microsoft services which are vital to run the system smoothly.
Press the Ctrl+Shift+Esc keys to open up Task Manager on the PC.
Now, click on the Processes tab > Click to select the unnecessary task. [Memory consuming task]
Click on End Task to close it > Do the same steps for other unnecessary third-party tasks too.
Once done, restart your system to apply changes.
10. Use a Public DNS Server
Sometimes a custom DNS server address specified by your ISP (Internet Service Provider) might have issues with the game server connectivity. You should always try changing the DNS server address to a public domain such as Google DNS for better reachability and speed. Make sure to follow the steps below to easily add the Google Public DNS address on your Windows computer to fix the particular error.
Press the Win+R keys to open the Run dialogue box.
Now, type control and hit Enter to open Control Panel.
Click on Network and Internet > Select Network and Sharing Center.
Go to your Connections to select Ethernet, Wi-Fi, or others, depending on your use.
Next, click on Properties > Double-click on Internet Protocol Version 4 (TCP /IPv4) to open a new window.
Click on Use the following DNS server addresses and input 8.8.8.8 as a Preferred DNS server.
While you'll have to enter 8.8.4.4 as the Alternate DNS server,> Click on the checkbox of Validate settings upon exit.
Click on OK to confirm the changes.
11. Reinstall PAYDAY 2
If none of the methods worked for you, try uninstalling and then reinstalling the PAYDAY 2 game on your PC to ensure there is no issue with the game installation directory. Some affected players did find this method useful. So, you should try it out.
Launch the Steam client on your computer.
Now, go to Library > Right-click on PAYDAY 2.
Head over to Manage > Select Uninstall.
If prompted, click Uninstall again and follow the on-screen instructions to complete the uninstallation process.
Once done, simply restart the PC to apply changes.
Finally, launch Steam, and reinstall PayDay 2 on a different drive using the same Steam account to check if the problem is still bothering you or not.
You're good to go.
That's it, guys. We assume this guide was useful to you. For further queries, you can comment below.