It seems that the internet giant Google is still lacking behind in terms of offering and manufacturing its premium segment Pixel devices than other popular smartphone OEMs. The newly launched Google Pixel 6 and Pixel 6 Pro models are having plenty of unexpected issues or bugs related to the screen, fingerprint, sound, battery draining, camera blur or zoomed in, etc. Meanwhile, Google Pixel 6 and Pixel 6 Pro owners are reporting Screen Cracking Issues.
In the real world of smartphone usage, even the premium smartphone users may encounter multiple issues with the device hardware or outside of the device parts. Such as display cracks, back panel or frame dents/cracks, charging port or headphone jack damage, wobbly power or volume buttons, device body paint chips off, etc. Sadly, Google Pixel devices aren't that great in terms of parts longevity even if users take care of it.
Google is in the business of manufacturing its own Pixel devices in the market for a couple of years and still Pixel device users are facing several issues whatsoever. After the green tint issue of the display apart from screen flickering and selfie camera cutout misplacement, it looks like that the Google Pixel 6 series users are now dealing with an unusual screen cracking issue which is quite unfortunate in multiple ways.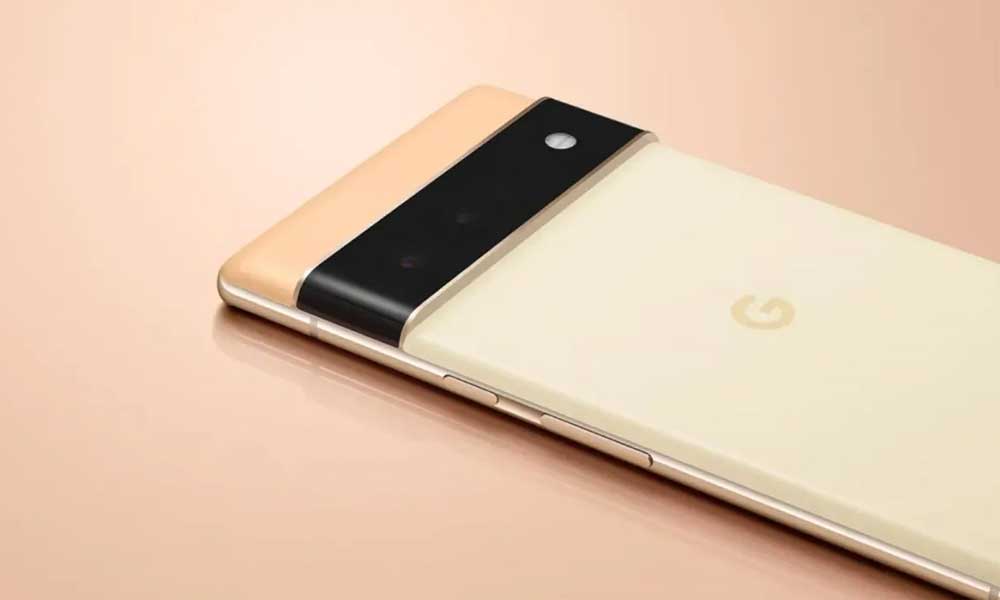 Google Pixel 6 and Pixel 6 Pro Owners Reporting Screen Cracking Issue
Plenty of affected Google Pixel 6/6 Pro users have stormed on Reddit and Google's Pixel Phone Support forum that the premium range of Pixel 6 Pro models has some issues with the screen durability. Even after paying a premium amount for the model, the Pixel 6 Pro's curved glass screen is prone to not only scratches but also cracking weirdly which is really unexpected from such an OEM.
Mostly the majority of Pixel 6 Pro owners have started reporting that after using within a month or so since launch, the device has developed multiple cracks on the screen edges or across the huge area up to the middle portion. It's worth mentioning that both the Pixel 6 & 6 Pro models are protected with the Gorilla Glass Victus on both sides (front and back). According to Google, it's one of the toughest phone glasses on the market right now.
Still, Pixel 6 series users are encountering issues with the screen cracks even without dropping or hitting their phone which is a worrying thing for the rest of the lucky Pixel 6 series users. Mostly the screen cracks start from the corners or edges (one of the sides) and then it eventually starts expanding. As per users, having a protective case or screen protector doesn't come in handy at all which is again frustrating.
We should mention that random screen cracks especially on the glass body or curved screen edges aren't a new thing in terms of smartphones. But the widespread specific issue of any particular device model or series seems a manufacturing defect and nothing else. Improper placements of the screens or changes in the device temperature can also cause screen cracks. The chances are high enough that the specific batch of the device has this issue.
Google didn't acknowledge this issue as one of the manufacturing defects at the time of writing this article. However, the company is more interested in making statements that the display cracks are happening due to the fault of the owners. Whereas the display cracking issue isn't applicable for warranty too. According to Google, 'Screens don't just crack' and there may be some other reasons behind the display cracks or breaks.
Whereas some users are finding it easier to claim carrier insurance to replace the entire phone at additional cost rather than just the screen cost which is again frustrating. Meanwhile, Google is currently investigating the issue and we'll have to wait further to get more info or updates on it.
That's guys. We assume this article was helpful to you. For further info, you can comment below.