Although Google has recently released both the Pixel 6 and Pixel 6 Pro models after waiting for a while, it seems that even this year's flagship Pixel devices aren't free from hardware or software-specific issues out of the box. It's needless to say that the previous generation of Pixel models has some faults and the so-called legacy still continues. Now, affected users are wondering Is there a fix for Pixel 6 and 6 Pro Screen Flickering & Green Tint Problems?
There are plenty of reports that surfaced in online forums within a couple of days after some early birds got the new Pixel 6 series. According to the reports, both the Pixel 6 and Pixel 6 Pro devices are getting affected by the dual punch-hole issue, green tint issue, and unusual flickering issue in most cases. It's quite unexpected from such a reputed smartphone brand and such a popular Pixel lineup that has been in the industry for years.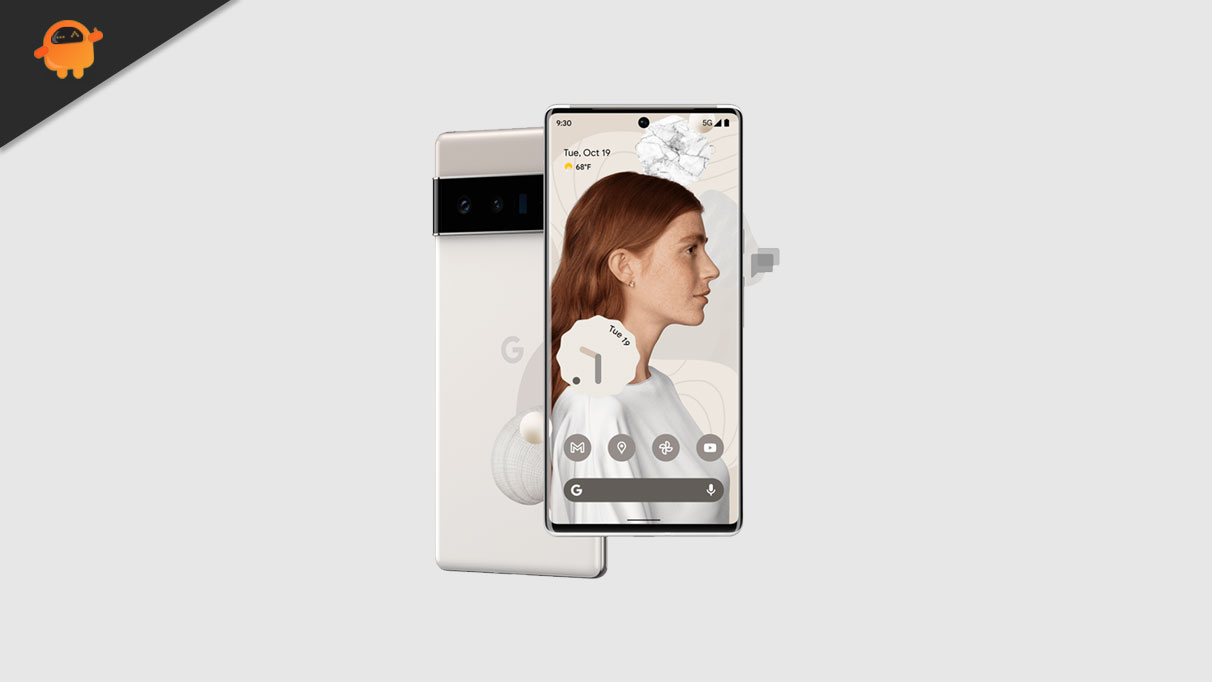 Is there a fix for Pixel 6 and 6 Pro Screen Flickering & Green Tint Problems?
Now, if you're one of the affected Google Pixel 6 or Pixel 6 Pro owners then you might be asking whether there is a workaround available or not. Well, it's quite unfortunate that as of now there are no possible solutions available that can eventually fix these issues temporarily or even permanently. Mostly the screen flickering issue and green tinting issue on the Pixel 6 series are appearing out of nowhere.
It's also worth mentioning that the screen flickering issue is quite unexpected because whenever users are trying to press the Power button on the Pixel 6 and Pixel 6 Pro multiple times or even if the handset is fully turned off. This is a weird issue and Google should take it seriously by providing a hotfix as early as possible. Whereas a few users have reported that it also happens while their device is turned on after pressing the Power button.
Display flickering when pressing start button while phone is off from Pixel6
In respect of this issue, some users do believe that the screen flickering may be happening due to the static charge that's appearing while pressing the Power button. But there is no 100% confirmation on it and there is no valid solution surfaced yet online to fix Pixel 6 Screen Flickering.
It's also necessary to highlight that both the newly launched flagship Pixel 6 and Pixel 6 Pro models do come with Google's in-house Tensor chipset for better performance, power efficiency, and improved privacy than ever. Now, talking about the green tint on the Pixel 6 series is one of the common issues among Pixel device users because it was also there on Pixel 3, Pixel 4, and even Pixel 5 generations.
Whereas another user has been recently tweeted that the Pixel 6 Pro of that user is showing a double punch-hole camera design on the display which is again weird as well as frustrating. Even after pulling down the notification panel or locking/unlocking the screen doesn't get rid of the more than one punch-hole camera design. It's considered to be either a software bug or a hardware fault (display issue) as a first impression.
However, the affected users did also mention that it's not a kind of display-related issue most probably because playing with it doesn't bleed or warp the punch-hole twice. So, it remains the same, and even debugs drawing over the double hole-punch design didn't come in handy. Whereas some other users are saying that it could be a dead pixel issue on the display and should be replaced asap from the authorized Google Store.
We kind of concluded that it is not display damage, as poking it doesn't make it bleed or warp. Also debug drawing over it didn't work. This display was hole punched twice. #Pixel6Pro pic.twitter.com/pRLcxfXTaO

— Mark Schramm 🕹️ #VR #AR (@MarkSchrammVR) October 28, 2021
Although both the Pixel 6 lineup models are good enough in terms of hardware specifications and software stability apart from performance, it's quite out of luck that some users are facing such trouble. It's also more disturbing for Google because it's not confirmed officially whether these issues are happening due to a buggy software version or there may be some issues with the hardware in the first batch of production most probably.
Well, you may have to wait for a while until a fix for the Pixel 6/6 Pro Screen Flickering issue landed officially and at least until Google acknowledges it. Meanwhile, there is nothing you can do from your side except for waiting. We'll keep updating this article whenever there is a new report or info available regarding these problems with the Google Pixel 6 series. Till then stay tuned for more info.
That's it, guys. We assume this guide was helpful to you. For further queries, you can comment below.