It is unnecessary to sacrifice specs, power, and features just because you are looking for an affordable Android smartphone. Pixel 6a is a testament to that. A handset that delivers snappy performance, quality cameras, and loads of software smarts for under £400 is a great option for Android purists and those contemplating a change from a previous model of Apple iPhone.
So, is there a reason why you should choose it over the Pixel 6? With its smaller frame and lighter design, Google kept the design of that phone while incorporating many of its top features. But, still, there is something that is missing from this phone. Yes, recently, for some users, the Pixel 6A fingerprint is not working, due to which they cannot secure their phone. However, nothing to worry about as we have some fixes to this. So, let's check out those fixes.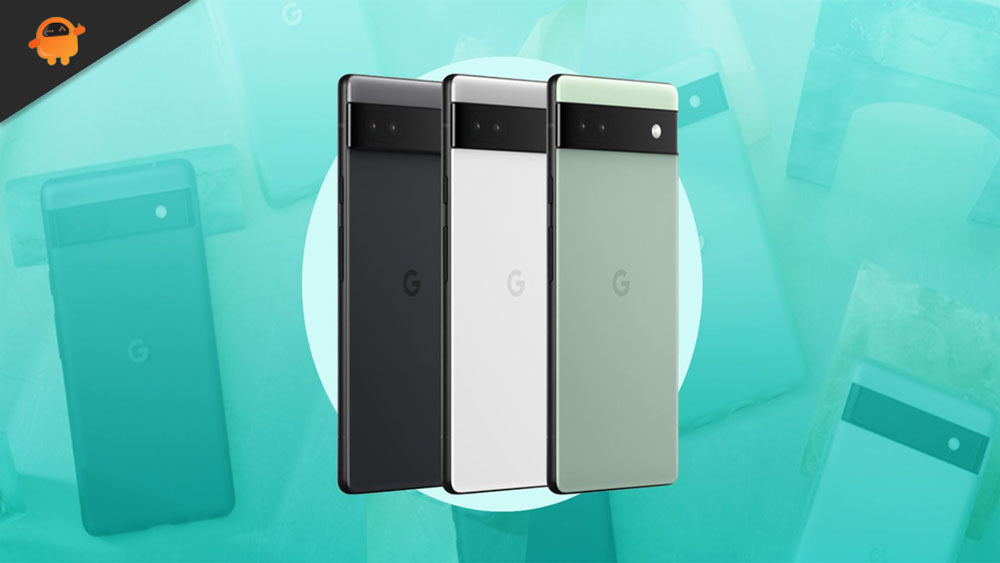 How To Fix Pixel 6A Fingerprint Not Working
I've listed some fixes below that should help you fix the Pixel 6A fingerprint not working issue. Therefore, in case you are facing this fingerprint issue, make sure to perform these fixes:
Fix 1: Clean the Phone's Display
The Pixel 6 often cannot detect fingerprints when they are dirty or smudged. Try using the fingerprint sensor on the phone after cleaning the display with a soft cloth.
Fix 2: Enable Always-on Display
When the always-on display is on, unlocking your Pixel 6 via Fingerprint becomes quicker. Due to the always-on display rather than the lock screen, the fingerprint reader icon will appear directly on the always-on display.
Go to Settings > Display > Lock screen to enable always-on display. You can enable the toggle always to show time and information.
Fix 3: Wet Hands
It might sound like a strange fix, but Google has mentioned it on its official support website. You should moisten your hands, especially your fingers, according to Google. Essentially, the optical in-display fingerprint reader matches a fingerprint against the existing Fingerprint on your phone if your fingers are dry or cracked, which makes sense since cracked or dry fingers may not be detected properly by the camera.
Fix 4: Check Screen Protector
In the Pixel 6, the fingerprint sensor is reportedly not working for many users until the screen protector is removed. Make sure you switch to a thin screen protector that's Made for Google certified if you need to use a screen protector. In case you do not wish to remove the screen protector, try the next fix instead.
Fix 5: Enable Increased Touch Sensitivity
However, some users report that this setting did make their fingerprint sensor faster, especially if they used a screen protector, even though it shouldn't affect it in any way.
It's not a bad idea to give it a try. To change the display settings:
Go to

Settings > Display

.

Enable the toggle to

Increase touch sensitivity

.
Fix 6: Press The Fingerprint Gently
Make sure you don't simply touch the screen when you are using your Fingerprint to unlock your Pixel 6. Your Fingerprint will not be accepted. It is important to firmly press your finger on the sensor and hold it there for a few seconds so the sensor can unlock properly.
Fix 7: Cover Sensor With Hand
Using one hand to cover the fingerprint sensor and the other hand firmly holding the finger on the sensor is recommended if the fingerprint sensor fails in bright or outdoor light. This is done to prevent fingerprints from being interfered with by extra light.
Fix 8: Update Phone OS
There was a bug in the operating system that was causing issues with the fingerprint scanner on the Pixel 6. As a result of Google's updates, those problems have been resolved.
You should update your Pixel 6 to the latest Android version if you continue to have problems with the fingerprint reader. There may have been an earlier update that you missed, or a new update could bring more fingerprint sensor improvements.
Go to

Settings > Security

.

After that,

click on the Software update

.

Then, tap on

Check for update

.
Fix 9: Add the Same Finger Again
In the Pixel 6, you will find an under-display fingerprint sensor that uses an optical sensor, which is really just a camera that looks at your finger. It can, therefore, sometimes fail to detect fingerprints under different lighting conditions.
Then try adding more copies of the same Fingerprint if the first one doesn't work. It is also a good idea to add them under different lighting conditions, such as dark, full brightness, and indoor light.
To add more fingerprints:
Initially, go to

Settings > Security.

Then, hit the

Fingerprints > Add Fingerprint

.
Fix 10: Re-register Fingerprint
If your Fingerprint isn't being detected by Pixel 6, try redoing the fingerprint setup process. Hold your phone as naturally as you would when unlocking it, but make sure you hold it in the right way.
On your Pixel phone, go to

Settings

.

Select

Fingerprint unlock

from the

Security

menu.

Please enter your backup

PIN or pattern

.

You will be greeted by the fingerprints that have been registered. Choose

Delete

from all the fingerprints available and tap it. There will be a confirmation pop-up. Click on the

Yes

, remove button.

Select the Add fingerprint option after the existing fingerprints have been deleted. You can also add a fingerprint by going back to

Settings > Security > Fingerprint unlock

.

You can set up a fingerprint by following the on-screen instructions. For the Fingerprint to be registered properly, you will need to lift your finger multiple times and touch and hold the sensor.
There are a few simple tips you can use to improve your Pixel 6's fingerprint sensor.
You should hold your phone in the manner you would naturally use it to unlock it when you set up the Fingerprint.

You can register it by pressing firmly or mashing your finger down on the screen.
So, that's how to fix the Pixel 6A fingerprint not working issue. We hope that this guide has helped you. Moreover, now in case you have any other fixes on your mind other than what we have mentioned earlier, comment below and let us know.