Google Pixel 7 and 7 Pro device users are reporting multiple issues regarding text messages. Many users are not able to send or receive text messages on their Pixel devices. The issue is already tracked on Google Bug reporter, but there hasn't been any official solution to this. The issue can arise due to faulty stock messaging apps or other software-related glitches. Today in this post, we will explore this issue in detail and share some troubleshooting steps to fix the same.
Google Pixel 7 and 7 Pro is a great smartphone; the features and the combination of software and hardware it offers are very good compared to other modern-day smartphones. But even after all the features and optimization, the phone is not perfect and bound to technical glitches. One such glitch is with the messaging app where users are not receiving messages. Most users suspect that the reason could be network issues in their area or the validity of their Mobile carrier.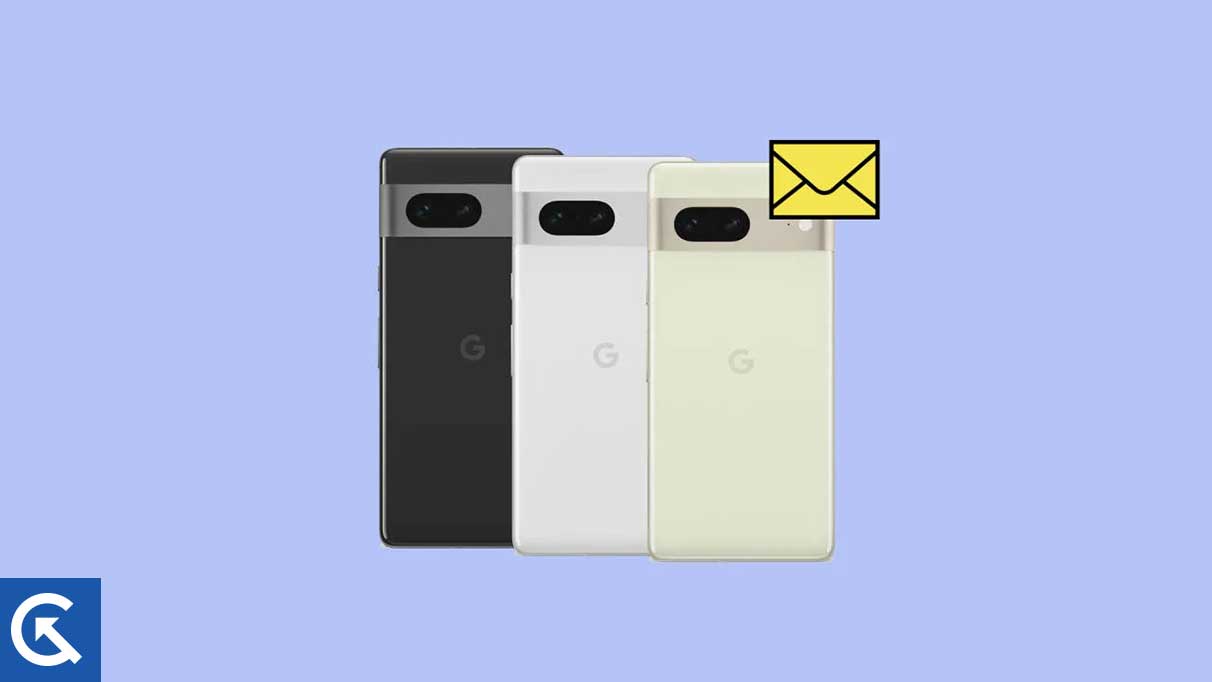 Google Pixel 7 and 7 Pro Not Receiving Text Messages, How to Fix?
There are some steps you can follow in order to fix your Google Pixel 7 and 7 Pro smartphones to start receiving text messages again. Before we go to our fixes and solutions, try reinserting your Sim card in the Pixel smartphones or try a different service provider sim card. You should also check your validity and recharge if it's out of date.
Fix 1: Reboot Your Pixel 7 and 7 Pro
The first step is to restart your device. Sometimes problems like these can be fixed by just rebooting your device.
Tap and hold the power button for a few seconds.

Tap on Restart/Reboot.

Once done, Try sending yourself a text message from another device.
Fix 2: Run Your Pixel 7 and 7 Pro in Safe Mode
Safe mode isolates your device from any third-party applications. The safe mode will put your device in its default state which might help you in fixing your issue.
Hold the power and Volume Up buttons together until the 'Power off' prompt comes on the screen, then release it.
Touch and hold Restart until the 'Reboot to safe mode' prompt displays, then release.

To confirm, tap Ok.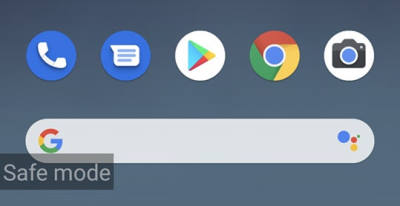 'Safe mode' displays in the lower-left corner of the unlock / Home screen after startup.
Fix 3: Clear the Messages App Cache
Clearing your cache data is essential when your application creates problems. You should have been receiving text just because of the application cache.
Open settings on your Pixel 7/7 Pro.

Tap on Apps.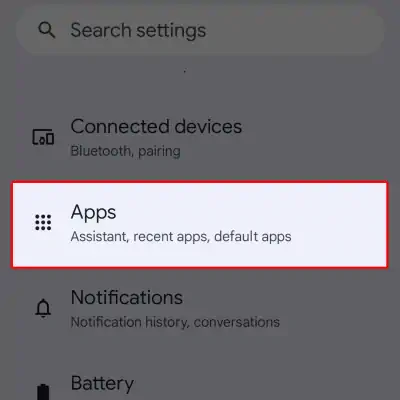 Find Message applications from the list.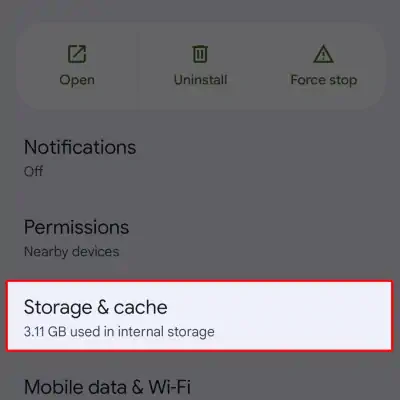 Now, tap on storage & cache.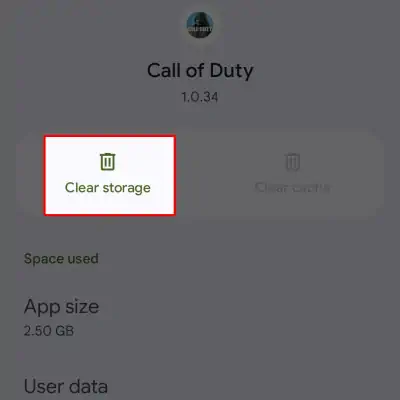 Tap on Clear Cache (Taking Call of duty as an example).
Fix 4: Soft Reset your Pixel
Try performing a soft reset to fix your messaging issue on your Google Pixel smartphone.
Press and hold the power button and the Volume up button at the same time.

Tap on Power Off.

Press and hold the power button to restart your phone again.
Fix 6: Reset the Network Settings of your Pixel 7 and 7 Pro
You may be not receiving the text message just because your network is not delivering your text to your smartphone. Try resetting the network settings to fix it.
Open your phone's Settings app.

Tap System Advanced. Reset options.

Tap Reset Wi-Fi, mobile & Bluetooth.
Fix 7: Check the Message app All section
Since Google Pixel comes with stock Android OS, the messaging app categorizes your messages by default. This is done in order to save you from spam messages or junk messages. It's quite possible that some messages go into the junk box, and never reach your message box. Here is how you can check these messages.
Open the Message app and open the "three dot menu" at the top.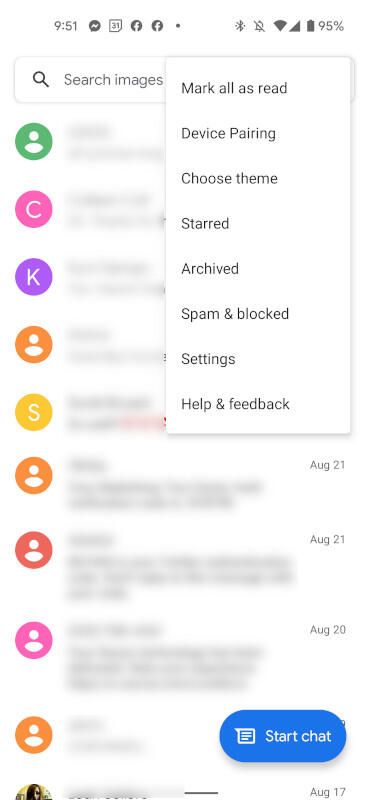 Here choose the "Spam and Blocked" option.
Here you will find all the messages that your Google Pixel categorized as spam messages.
Fix 8: Install 3rd Part Messaging App
If none of the above methods helps you, then the messaging app itself might be buggy. But don't worry, as you can easily change the stock Android message app with other third-party apps as well.
First, download any third-party message app from Playstore. We recommend – QKSMS app.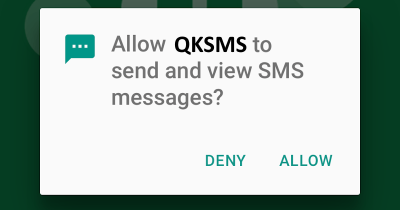 Give all relevant permissions to the app.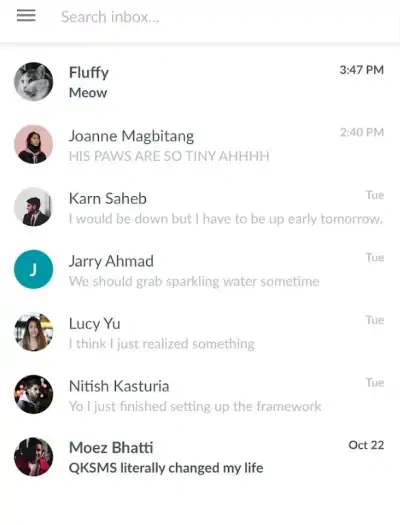 Wait for a few minutes for the app to read all the messages. Once done, you can check all the messages here.
Fix 9: Contact your service provider
Try removing your SIM card and inserting it again in your smartphone and try sending yourself text messages from another device. If you are still not receiving text messages then it's time to call your service provider and raise a complaint.
Fix 10: Factory Reset your Pixel 7 and 7 Pro
Factory reset will erase all your data from the smartphone and will make it a new phone from the inside. Back up all your important items in your drive before proceeding further.
Open the settings application.

Go to the system and scroll down to tap on reset.

Tap on Erase all data (factory reset).

Enter your Pin/pattern/password.

Tap on Erase all data in the right corner.
Conclusion
This brings us to the end of this guide for fixing Google Pixel 7 and 7 Pro not receiving text messages issue. I hope the above methods will help you to fix the problem easily, but if not then it is a good idea to install a new third-party messaging app on your device. If you face any difficulty following any method steps above, be sure to comment down below, and we will help you out.