There can be many reasons for your inability to make calls via the Google Pixel 7 and 7 Pro. Sometimes you forget that your cellular plan validity is over, and you still try to make a call which is not possible. There is also a high chance that the network coverage in your area is very weak, and it is not possible to make a call. But in some cases, your Pixel 7 device might face software or hardware-level issues preventing it from making calls.
There have been several complaints regarding the same in the Google bug track report and multiple posts on Reddit, where users complain regarding the same calling issue. Google is yet to acknowledge this issue as only a handful of users are facing the issue. Currently, there is no clear indication of what is causing the issue, but here are some troubleshooting steps to fix this on your end.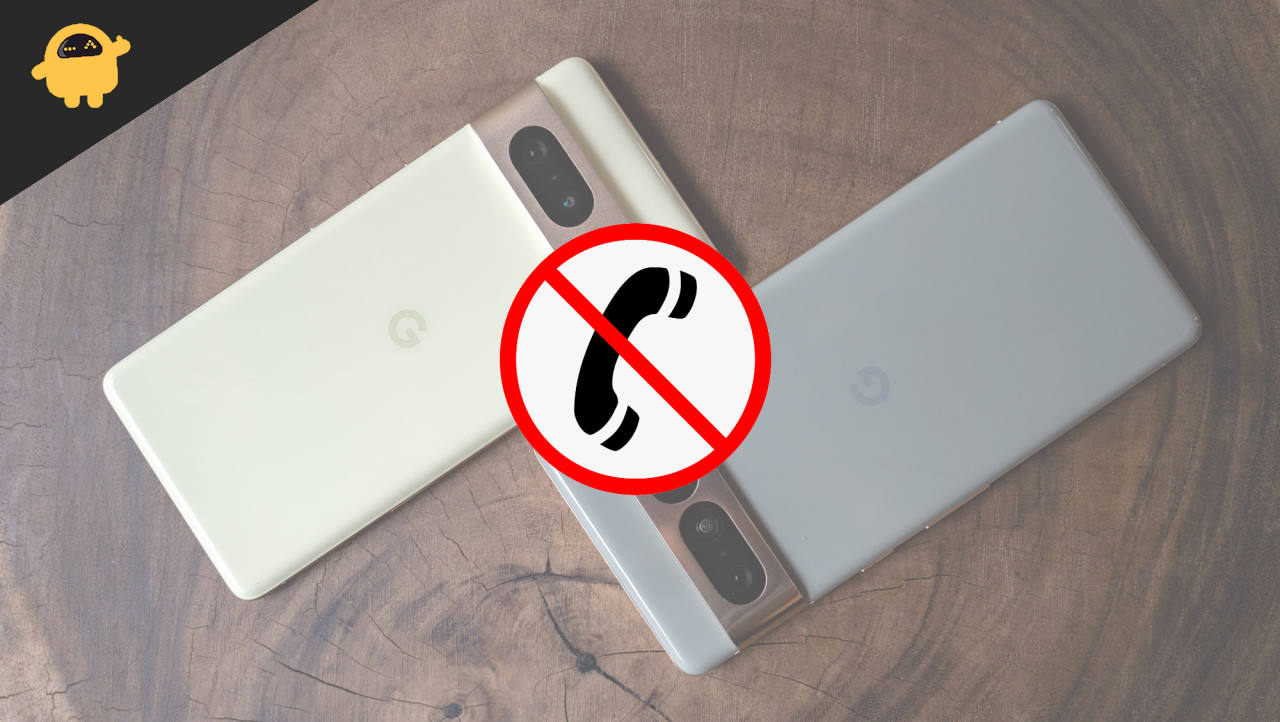 How to Fix If Pixel 7 / 7 Pro Won't Make Calls
There are many ways by which you can fix your Google Pixel 7 and 7 Pro to start making calls again. You should check the validity of your Sim card if you are still waiting to make a call. Try changing your Sim to a different phone and see if it works. Below are some troubleshooting steps you can take step by step to fix the issue.
Fix 1: Toggle Airplane mode
Airplane mode cuts your phone from the outside world by cutting off all the networks and carrier signals coming to the phone. It will soft reset your network and probably will also fix the calling issue.
Open your notification panel by swiping down from the top.

You will see an Airplane sign at the top (if not found, swipe left).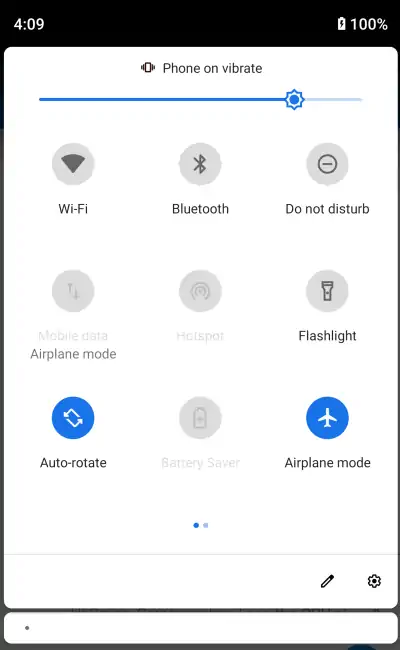 Toggle it ON and wait for a few seconds.

Now turn it off again and try making the call.
Fix 2: Restart Your Pixel 7/7 Pro
If that does not work for you, you should restart your smartphone to give every application a free start. This will restart your network receiver app too, solving the call issue.
Press and Hold the power button for a few seconds.

You will see a few options on your screen.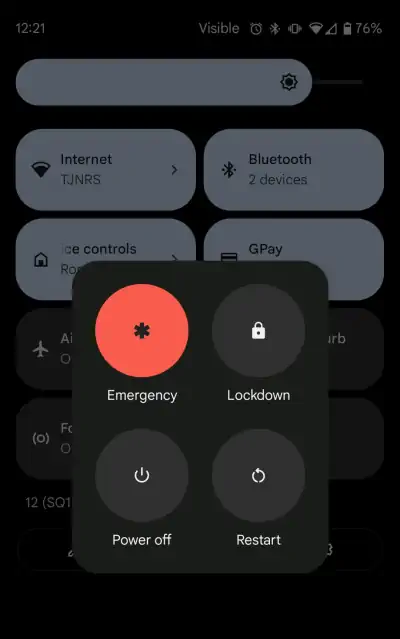 Tap on Restart, and wait for your device to turn back on.
Or
Press and Hold the power button for a few seconds until the device turns off.

Press and hold the Power button until the screen turns ON.
Fix 3: Disable Wifi Calling
Wifi Calling is a special feature that allows you to call via a Wifi network instead of your traditional cellular network. This can be a lifesaver option when you reside in an area will low cellular coverage. But at the same time, if this option is turned on and your Wifi is slow, the call will not connect. To fix this, you have to disable the Wifi calling option.
Open the Settings app on your Pixel device and navigate to the Cellular option.
Here scroll down and find Wifi Calling.
Make sure to disable the option and restart your Pixel.
Fix 4: Update Your Pixel
An outdated smartphone can cause issues with your daily use; this applies to calls too. You should keep your phone up to date to get the latest security and features from the manufacturer.
Open settings on your Google Pixel.

Scroll Down and tap on System and then Advance.

Tap on System updates, and

Check for updates.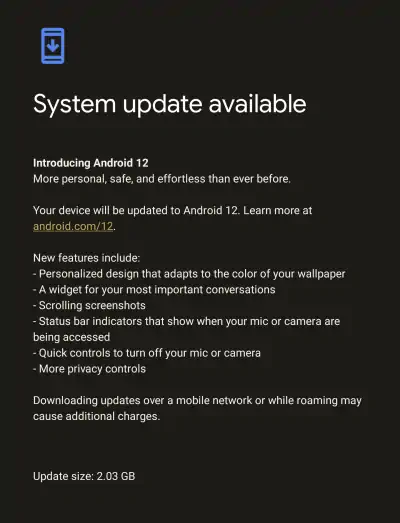 Download and Install if there are any updates available.
Fix 5: Disable Call Forwarding
Call forwarding is a feature that automatically transfers incoming calls to the number or contacts you permit. This feature may sound great, but it can create issues for your everyday use of the Pixel. You can try disabling your call forwarding on the 7 and 7 Pro.
Open settings and search for call settings.

Now in the ca settings, tap on Additional Settings.

Select call forwarding and make sure that the Always Forward option is disabled.
Fix 6: Turn Off Battery Saver
Battery save does help you save your battery juice, but sometimes it restricts some features of the phone. Try turning off your battery saver.
Go to settings and tap on battery.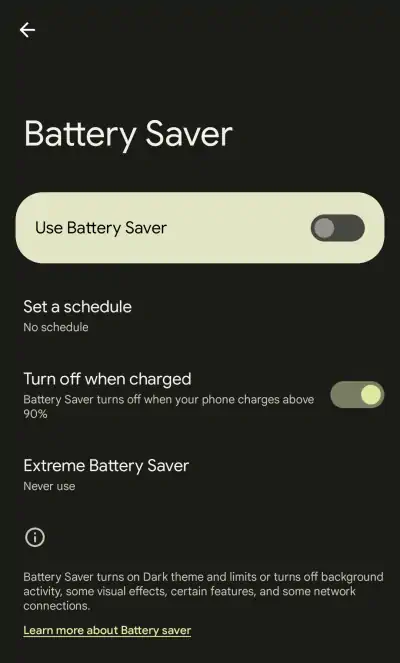 Turn off the battery saver.
Or
Open your Notification Bar.

You will see a battery-saver option there.

Toggle it off if it is turned On.
Fix 7: Change Your Sim card
If you cannot make calls, then there might be a problem with your SIM card. To check that, follow these steps.
Remove the current SIM and insert a different SIM into your smartphone.

If that works on your phone, please change your current SIM.
Fix 8: Reset your Pixel
If everything fails, resetting your phone to the factory settings might help you. Remember that this will wipe off every data on your Phone. It is advisable to back up everything before resetting your smartphone.
Open the settings application.

Go to the system and scroll down to tap on reset.

Tap on Erase all data (factory reset).

Enter your Pin/pattern/password.

Tap on Erase all data option.
Conclusion
Calling is the most important feature of a smartphone, and to fix your smartphone; you should follow the above steps. The issue is already flagged in the Google bug report tracker, and developers will soon roll out a patch update. So, ensure automatic updates to keep your phone up to date.