The online media streaming services like YouTube, Netflix, Amazon Prime Video, and more have captured a huge number of audiences in a couple of years. You can also consider these services as an alternative to TV channels. Now, with the increased number of smartphones or smart device users, the operating system and technology get smarter as well. Here in this guide, we will provide you the steps How to Play Video with Captions/Subtitles on any Android device.
These days most of the videos like music video or movie or reality show or any web series release in multiple languages for a wider reach of audiences. But some times some of the videos can be found in a few languages. Therefore, enabling the live caption mode or subtitles can be really easy to understand what's happening in the video even if you can't understand the language. While most of the entertainment lovers always try to focus on the dialogues or any punch lines or any conversation.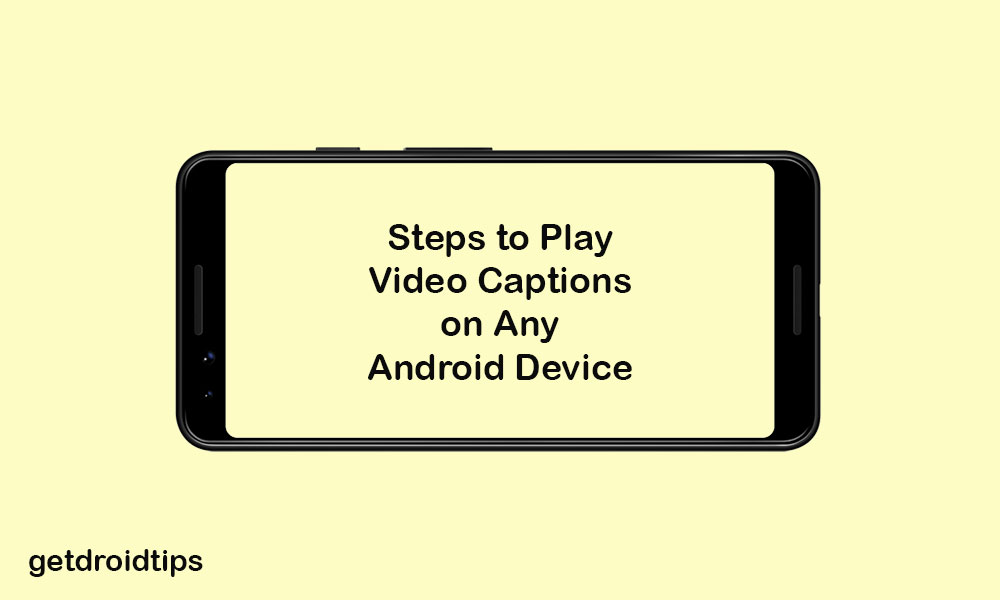 What is Caption or Subtitle on a Video?
The captions or subtitles can be found on the bottom of the video playback screen on both mobile or PC. When a character speaks or any sound happens, the subtitles appear on the screen so that the viewer can read the text and understand what's going on. For instance, if you talk with Google Assistant, all of your commands appear on the screen as a text. Captions are almost the same.
This feature mostly works on almost every online media streaming services. However, if you want to play any video on your Android device while offline, you may need to save the video on your phone and play using the default video player. There are some of the benefits of using subtitles on the videos which are mentioned below.
Advantages:
First of all, if you've hearing problems, then it's recommended to always use the caption mode on the videos.
If you're in a noisy environment where increasing volume doesn't work properly or you don't have earphones, just enable the caption mode and enjoy video streaming.
Some times users try to focus on any conversation or any dialogue which can be helpful with subtitles.
How to Play Video with Captions/Subtitles on any Android device
The steps to turning on the subtitles on any Android device is quite simple. Let's take a look.
Go to the device Settings menu.
Scroll down and tap on Accessibility.
Next, scroll down a bit and tap on Captions (Caption preferences).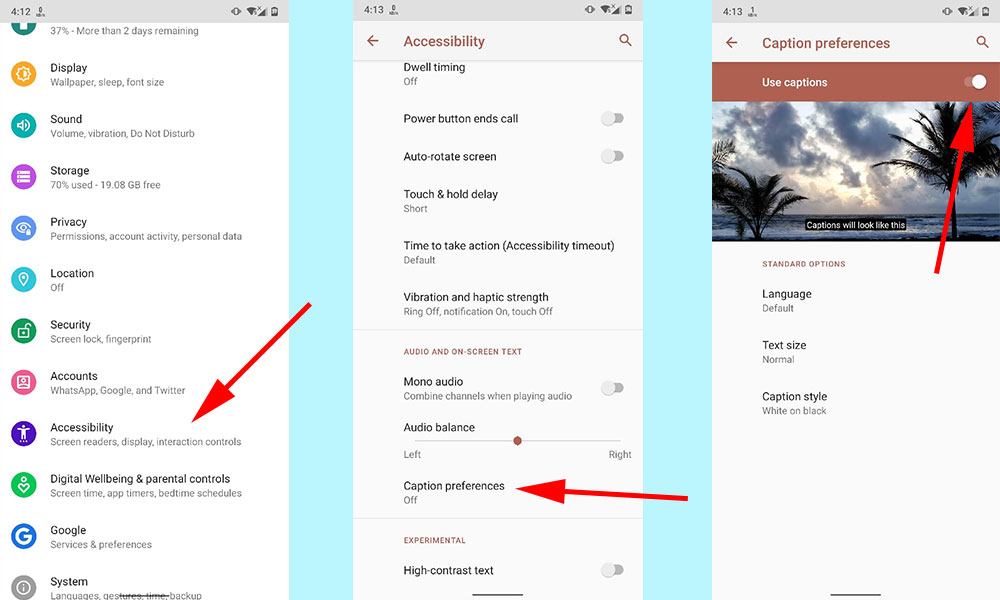 The captions page will open > turn on the Use captions toggle.
Once done, you will get three standard options to customize the subtitles/captions.
You can change the language of the captions, text size, and caption style.
That's it. You're done.
We hope that this easy guide was helpful to you and you've successfully enabled the captions on your Android device. If you've any queries, let us know in the comments below.