Plenty Of Fish (POF) is currently the largest dating site with over 3 million active users per day. If you have previously used the service, you know how well they are at their business. However, the dating service is also quite famous for its extremely strict guidelines. Unlike other dating services, POF doesn't tolerate any kind of violation of its rules. As a result, you might sometimes find it difficult to create an account or POF also bans user accounts if found guilty of violating their terms and conditions. Recently many users have been complaining about Plenty of Fish not letting them register for a new account. So, if you are going through a similar situation, and cannot really get to why you cannot register to POF, perhaps you might get your answers in this article. Here, we have discussed the reasons and the solution to fix the issue.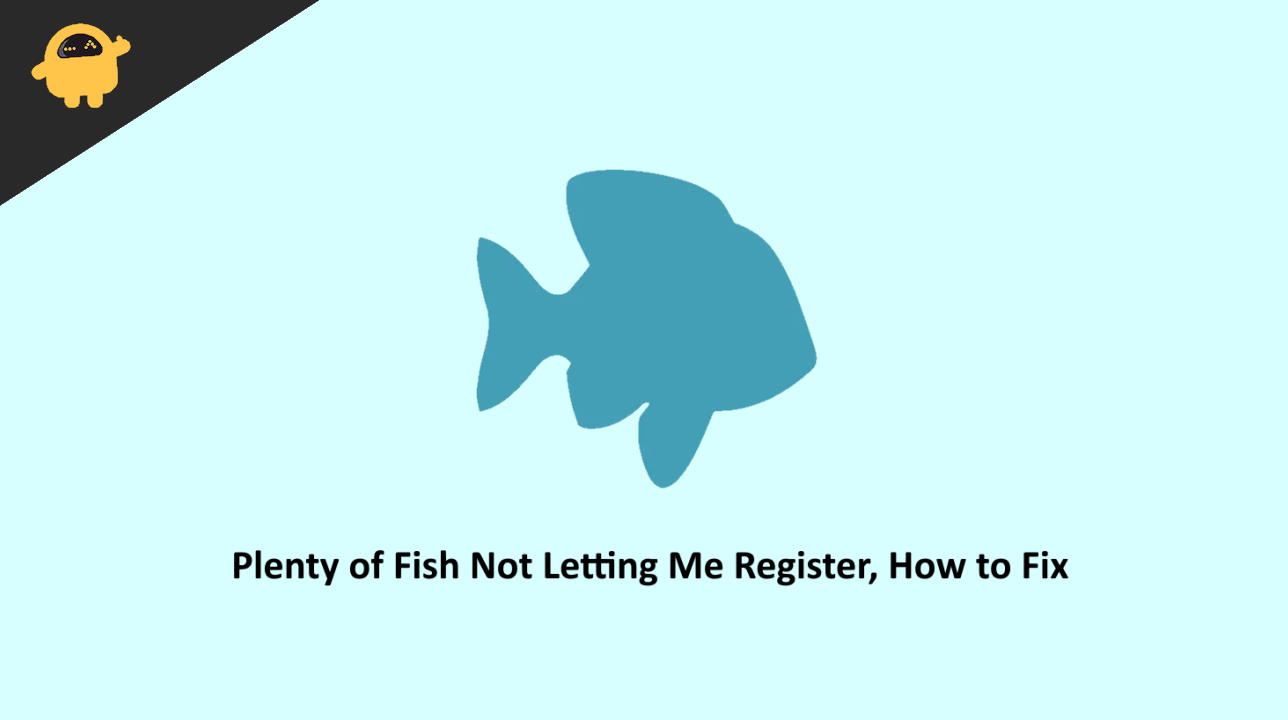 Plenty of Fish Not Letting Me Register, How to Fix?
Generally, if you are having trouble registering for an account in Plenty of Fish, it might be because you are not really providing enough information for the registration process. Well, worry not as we have the perfect fix for this.
How to register on Plenty of Fish when your account is banned
Plenty of Fish is an online dating service that is very strict when it comes to user verification. And that's the reason why many accounts get banned. When you get banned, your IP address gets banned as well so you cant create a new dummy account easily.
If you wish to create a new account, then you have to use any third-party VPN service, a new phone number and a new email address to register for a new account. This trick works for the majority of users, and once you create your new account, make sure not to break any rules within the dating community.
Should not use an invalid Email address
One of the most common reasons is providing an invalid email address. Now, most applications require our email for creating an account or signing in. Plenty of Fish is no different. However, sometimes we may provide an invalid email (not intentionally) or sometimes, even if we put in the right email, it occurs POF identifies it as an invalid one. Although it is a rare case, yet there are times you may face such an issue.
In that case, you should try using a different email to register for an account. Also, make sure you provide all other details accurately while signing up for your account.
Should not be under Age
According to POF's guidelines, you must at least be 18 years or more in order to be eligible for opening your account with Plenty of Fish. If POF identifies you to be underage, it won't allow you to register yourself for their services. Therefore, make sure you enter the correct age and are eligible to use their services as per their guidelines.
Upload Proper Images
Well, this is a really cool feature you get in Plenty Of Fish. If you do not upload any image or maybe upload some random pictures of your hobbies or pets, POF will not consider your account. This feature is basically to ensure that the accounts with POF are legit and not created by someone else.
Plenty of Fish admires your hobbies and interests and they do allow you to upload pictures related to that. But you must also upload enough pictures containing your own face. If you don't, POF detects your profile as a fake profile and will not allow you to register yourself or simply ban your account.
Previously banned by POF
If you had an account with POF and if it was banned due to violating their guidelines, you might not be able to register yourself on POF again. It is because, based on the severity of your violation, POF might either ban you temporarily or permanently.
If you are banned permanently, then you cannot register for another account even if you try to with another phone number or email. This is because Plenty of Fish makes sure your IP address is flagged. This is to avoid spamming users into entering into their community and making the place unsecured.
No blank/one-word profiles
Plenty of Fish intends to keep its platform clean and secured and wants its users to express themselves as much as possible in order to find the best matches. While filling up your profile summary, POF has a minimum limit of words to describe yourself. Now, if you do not reach that minimum word number of simply writing some random one-word thing in the summary or just leaving it blank, it might not allow you to register your account.
You should introduce yourself properly and mention your interests, your purpose for being in POF, and so on. You can be brief but make sure to include the basic stuff so that POF can identify you as a real account and help you find the appropriate match.
So, these were some reasons that might prevent you from registering yourself with Plenty Of Fish. However, there are a lot more reasons that might cause such issues. Therefore, before creating an account, we advise you to go through their guidelines once so that you don't make any mistakes while creating your account.
Conclusion
Generally, if something is preventing you from registering in POF, Plenty of Fish actually shows you where you might be having the problem. Suppose in the case of an invalid email, it will show you that your email is not valid and so, However, if you cannot understand the message, then these were the most common reasons that might be causing this trouble. You can look over these factors and let us know what really helped you out.