Most of the latest flagship smartphones and other smartphone accessories are coming with support for wireless charging. And sometimes it is quite handy to charge your phone wirelessly. But for wireless charging user should have a compatible wireless charging adapter. That is a real mess, to solve this, Samsung and some other brands introduced the reverse charging feature in their smartphones. And in Samsung smartphones, reverse charging is known as Wireless PowerShare.
Follow this article to troubleshoot the Wireless PowerShare not working in your Galaxy S20/S20+ and S20 Ultra. There can be a number of things that are blocking it to work. Just follow the below simple tutorial to troubleshoot the Wireless PowerShare not working.
Samsung Galaxy S20 series is the latest premium and flagship smartphone from Samsung. Samsung unveiled the Galaxy S20 series i.e., Galaxy S20, S20 Plus and S20 Ultra as its latest flagship family at the Galaxy Unpacked 2020 event in San Francisco, California. The Galaxy S20 series ships with Qualcomm's latest Snapdragon 865 chipset, which features more powerful image processing, a new fifth-generation AI Engine, better power efficiency, basically everything you could ask for in a mobile processor.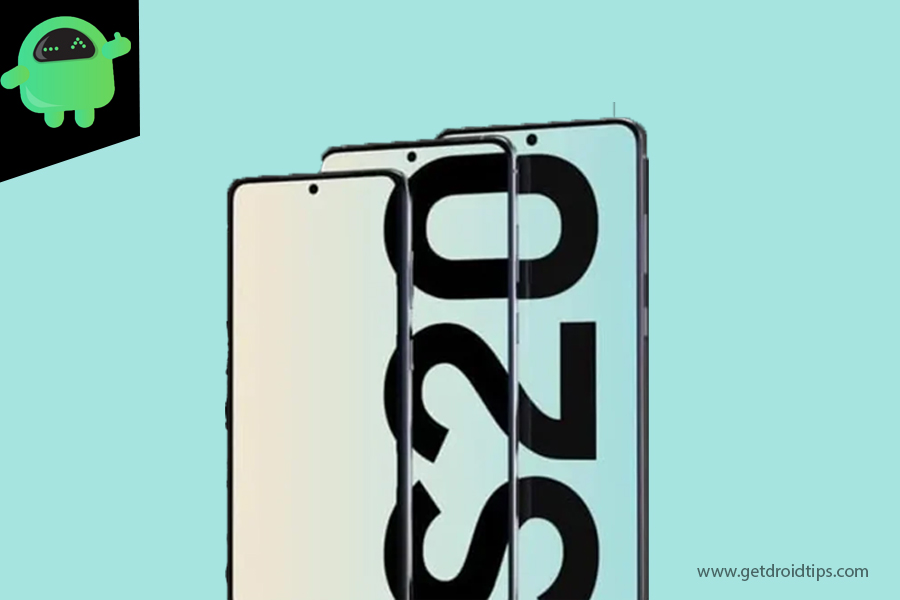 Wireless PowerShare is not enabled by default so if you are charging another device with this feature, make sure that you turn it on first.
To see if Wireless PowerShare is on, follow these steps on your Galaxy:
On any screen, pull down the notification bar using two fingers.
Find Wireless PowerShare.
Tap Wireless PowerShare if it's not on (greyed out).
2. Charge your phone
Since it is mandatory to have at least 30% charge in your Galaxy to fully use the Wireless PowerShare feature. And it is obvious too if the device hasn't charge then how will it be charging other devices. So make sure to charge enough to use the feature.
The good thing with the PowerShare feature is that it allows you to charge two devices using one charger only. This means that while you charge your Galaxy using the USB cable, you can also use Wireless PowerShare to perform a wireless charge on your other device.
3. Check for incompatibility
Since each and every Galaxy device is compatible with Wireless PowerShare. Check the below list to check it:
Compatible Samsung Smartphones
Galaxy Fold
Note10, Note10+, and Note10+ 5G
Galaxy S20 5G, S20+ 5G, and S20 Ultra 5G
Galaxy S10e, S10, S10+, and S10 5G
Galaxy S7, S8/S8+, S9/S9+, Note8, and Note9
Compatible Samsung Wearables
Galaxy Watch Active, Galaxy Watch Active2, Galaxy Watch, Gear Sport, and Gear S3
Galaxy Buds
4. Other Things to consider:
Reposition the device and see if it is working or not.
Remove the protective case, if you are using any.
Keep the back your Galaxy clean of dust, dirt, or moisture before you use PowerShare.
5.

Soft Reset/Reboot
Well, I think you already know how to restart your phone. So just restart the device and see whether it solves the issue or not. Restarting a device is always an ultimate solution for any issue. Not only Pixel but this applies to each and every electronic device. I used to tell my mom to restart her device if she faces any issue with her smartphone.
Well if you still need to know how to restart then, here is it: Press your phone's power button. On the screen, tap Restart.
The other way of the reboot is as follows:
Press and hold the Volume Down button.
While holding it down, press and hold the Power key.
Keep the button held for 10 seconds, it will be restarted automatically.
6. Factory Reset
Disclaimer
Factory reset will delete everything, so you want to make sure that you create a copy of your personal data such as photos, videos, documents, texts, etc. ahead of time.
Open the Settings from the launcher.
Scroll to and tap General management.
Tap Reset.
Select Factory data reset.
Tap Reset to continue.
Tap Delete All to confirm the action.
From Recovery:
Turn off your phone.
Once it is turned off. Press and hold the power/Bixby and volume down button simultaneously until the Android logo pops up.
When the green Android logo displays, release both buttons.
The Recovery screen menu will now appear
Use the Volume Down button until you are highlighting 'Wipe data/factory reset.'
Press the Power button to select 'Wipe data/factory reset.'
Use Volume Down to highlight Yes.
Press the Power button to confirm the action to clear your phone data.
Do you own a Galaxy Device, or any Android device and need these types of simple tutorials? Then stay tunned to GetDroidTips' Android Tips & Tricks column because many simple tutorials for Galaxy are coming soon.

If you have any queries regarding this, the comment section always available for you.